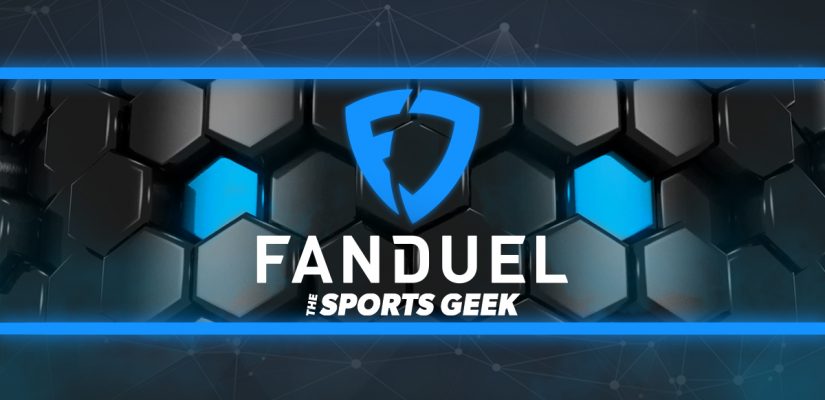 Last night was a perfect example of why following me on Twitter as lineup changes are almost always made throughout the day based on confirmed lineups that roll in across the slate.
For example, when Jake Lamb wasn't a part of the A's starting lineup, I had this to say:
Lamb not starting as Melvin plays the Urquidy reverse splits.

Can simply pivot to Pinder at 3B, he has pop versus righties too.

With Davies going for SD, I got Bellinger into my lineup w/ good numbers against him. Also using Semien at short (in GPPs) given rearrangements

— Brenton Kemp (@BKemp17) October 7, 2020
Lo and behold, Semien, Pinder and Bellinger did some serious heavy lifting for my lineup. All three homered while Pinder's was one of the three-run variety as he tacked on a single, a double and a sacrifice fly to give him a whopping 38.2 FanDuel points at just $2,200.
Semien walked, singled and scored on top of his solo home run and Bellinger drilled a solo bomb himself, as did Matt Olson who hit one nearly out of Dodger Stadium entirely. It would also have been nice if game-saving, home-run robbing catches earned additional bonus points.
Cody Bellinger had an early entry for catch of the postseason last night to ROB Fernando Tatis Jr.! ? ?

(?: @MLB) pic.twitter.com/W0ns475IRe

— theScore (@theScore) October 8, 2020
A trio of zeros from Khris Davis, Will Smith and Chris Taylor hurt, however, although my lineup easily crossed the cash line in GPPs given the long ball throughout.
So, let's get the framework of a lineup together and keep an eye on starting lineups as they get confirmed throughout the day.
FanDuel MLB DFS Picks – October 8, 2020
P – Frankie Montas (OAK) – $8,100 vs. HOU
We don't know who is starting for the Dodgers or Astros on this slate, so we can wait and find that out before we lock this pick in, but Montas sure looks like a top option on this slate as there will be some bullpen days on this slate and the starters around the four games aren't of high quality, at all.
I'm fading the pricey Sixto Sanchez here. As good as he is, it's not only a dangerous matchup but Sanchez also posted only a 7.62 K/9 in the regular season and has combined to strike out just six Braves hitters in 33 plate appearances against them, good for a tiny 18% K-rate. There's not enough strikeout upside to undertake all that risk of getting lit up by an elite Braves offense versus right-handed pitching.
So, give me Montas with the A's backs against the wall versus the Astros. the Astros didn't strike out a ton again this season versus righties, but Montas brings a 10.19 K/9 from the regular season into this one and the Astros ranked just 19th with a .315 wOBA versus righties this regular season. Houston has been swinging it much better in this series and Montas owns just a 15% K-rate versus current Astros hitters in his career, but this was the A's ace last season and despite some poor results this season, he's been better of late.
Montas posted a 5.60 regular-season ERA, but also a 4.74 FIP, 4.36 xFIP and 4.40 SIERA that all point towards positive regression. He also struck out 13 Mariners across six shutout innings in his final regular-season tuneup.
Let's see who the Astros and Dodgers start before locking this one in, but I'm on the Montas train, at least for now.
C/1B – Luke Voit (NYY) – $3,900 vs. TB
It's do-or-die for the Yankees tonight as the Rays took last night's Game 3, but I've always liked this series to go the distance and I think the Yankees power their way to victory in this one.
They'll get Ryan Thompson as the Rays' opener, but the bulk of the innings after Thompson's likely one-inning open will be left-hander Ryan Yarbrough, so I wanted to lock in some Yankees that hit both lefties and righties well, and Voit certainly fits that bill.
Against righties, he posted a monster .321 ISO, .960 OPS, .399 wOBA and 157 wRC+. Against lefties, all he did was post a .375 ISO, .906 OPS, .373 wOBA and 139 wRC+ on the season. Oh, and he led all of baseball with 22 regular-season home runs.
He hasn't had a great series here in the ALDS with just one hit – a double – in 11 at-bats for the series, but it doesn't take long for Voit to damage, obviously.
He's also 2 for 4 with a double in his brief history against Yarbrough, but Voit just makes for an elite play regardless of who toes the rubber for the Rays tonight.
2B – Jon Berti (MIA) – $2,900 vs. ATL
I believe there's a way we can get some nice value out of some Marlins bats tonight, even if they don't put up a whole lot of runs, but their run-scoring potential looks solid against Braves right-hander Kyle Wright
Wright worked to a 5.21 ERA/5.90 FIP/5.33 xFIP with a 5.83 SIERA and 1.66 HR/9 this season, so clearly he didn't have a good year as the youngster continues to develop at the big-league level. That said, while the potential is certainly there for the Marlins to touch him up, I'm looking at two areas where we can target him outside of the power department: walks and stolen bases.
Wright improved a little down down the stretch, but walks remained an issue and he finished the year with a huge 5.68 BB/9 rate. Additionally, he allowed six stolen bases in just 38 innings this season and has allowed 11 in only 63.2 big-league innings of his career. So, if the Marlins don't hit for much power – and they ranked last with a .120 ISO versus righties this season – let's get some walks and stolen bases going, right?
Let's keep in mind the Marlins ranked second in all of baseball with 51 steals this season. They also ranked 11th with a 9.6% walk rate versus righties.
Enter Berti who co-led the Marlins with nine steals this season – alongside the traded Jonathan Villar – while he also posted a massive 15.4% walk rate on the year and a 14.3% mark versus righties while his numbers were superior across the board versus righties as he posted a .350 wOBA and 122 wRC+ against them this season.
If he walks or reaches first in any fashion tonight, a stolen base attempt is almost certainly coming as that is the biggest asset Berti brings to this Miami club.
3B – Gio Urshela (NYY) – $3,100 vs. TB
I don't have Urshela locked in here as I'll wait to see how the pitching and starting lineups shake out around the slate first, but he is in here to complete a four-man Yankees stack.
I filled in my four Marlins – also not locked in – and three Yankees I wanted to target Yarbrough with, and had a third base spot open and simply went to Urshela to finish off the stack.
He will likely face Yarbrough for his first couple of at-bats out of the projected seven-hole, and he didn't hit lefties well with a .067 ISO and .678 OPS this season, but in his breakout season last year he posted a .239 ISO, .876 OPS, .360 wOBA and 126 wRC+ off lefties.
He's generally been a reverse-splits hitter since his 2019 breakout as he's hit right-handed pitching better than lefties, but he clearly has the ability to smack lefties as well and at the end of the day he still makes sense to complete this Yankees stack at this point in time as we'll keep an eye on the situation around the slate as it develops.
SS – Miguel Rojas (MIA) – $2,800 vs. ATL
Kyle Wright has been far better against right-handed hitters such as Berti and Rojas, but he has still walked right-handed hitters at a 5.97 BB/9 rate in his big-league career so far and Rojas brings plenty of stolen base potential to the table.
I'm well aware that Rojas posted elite numbers versus left-handed pitching this season and was well below league average versus righties. Still, he has pop against righties as two of his four homers came against righties while he actually doubled 23 times against right-handed pitching and 29 times overall last season.
That said, I'm looking more at the fact that all five of his stolen bases this season – in just 40 games – and all nine of his steals last season came against right-handed pitching. He was a clean 5 for 5 on stolen base attempts this season against righties and while he went 9 for 12 last season (75%), Braves catcher Travis d'Arnaud was just three for 27 (11.1%) in catching potential base-stealers this season and he's only 21.5% for his career. In other words, he's far below average in keeping the run game in check.
As a result, I think the Marlins can run wild on Wright in this one and potential even after he's gone. It's an excellent Braves bullpen, but this Marlins team can take its free passes and still test d'Arnaud in the run game against them as well.
With their backs against the wall and pretty much nothing to lose to begin with as huge underdogs, look for the Marlins to be aggressive on the bases in this one.
OF – Corey Dickerson (MIA) – $2,800 vs. ATL
Dickerson is in this lineup for three reasons: power versus righties, stolen base potential and his spot near the top of the lineup.
He's actually confirmed to hit second in this one with Berti leading off, but considering Wright allowed a .923 OPS, .393 wOBA and 1.96 HR/9 to left-handed hitters this season while he worked to a 6.79 FIP/5.95 xFIP against them as well, I think we should also target him with some power potential in this lineup.
Dickerson's power against righties sank a bit this season as he posted a .127 ISO, .737 OPS, .320 wOBA and 103 wRC+ against righties, but here's a guy who hit .313 with a .274 ISO, .942 OPS, .380 wOBA and 136 wRC+ versus right-handed pitching just last season and is the career owner of a .236 ISO, .858 OPS, .360 wOBA and 123 wRC+ versus righties, so obviously the bat has long been productive versus righties.
Dickerson stole just one base this season but he's also stolen right bases on two occasions in his career. Isolated, the stolen base potential isn't big at all, but it's always increased against the Wright/d'Arnaud battery and add in the fact Dickerson mashes righties and is 2 for 4 with a double in his career against right and we have something cookin' here.
OF – Magneuris Sierra (MIA) – $2,200 vs. ATL
Here's a play we should get at nice ownership as Sierra brings a wealth of stolen base potential to the table and I love the fact that he's actually a left-handed hitter as well.
The 24-year-old doesn't hit for much power at all as he didn't homer in 19 games this season or 15 games last season in the bigs and has a long history of weak power numbers throughout his minor-league career. That said, he power always plays up against Wright as long as he continues to struggle with the long ball, especially against righties.
Sierra does have speed to burn, however. He stole four bases this season and three last season in the bigs. That's seven steals in only 34 big-league games and 95 plate appearances since the start of last season. That said, he also stole 26 bases in 81 Triple-A games last season and another seven in 48 Double-A contests, so in total he swiped 36 bases in a combined 144 baseball games played in 2019.
For good measure, Statcast has him pegged in the league's 94th percentile in top sprint speed here in 2020.
The 24-year-old also posted a healthy 9.4% walk rate this season and all four of his steals this year came against a righty. Add in the fact he's 2 for 6 with a double in this series in two games and actually has a walk and a stolen base in his lone plate appearance versus right and I think there is massive value potential here with Sierra tonight.
OF – Aaron Judge (NYY) – $4,300 vs. TB
Next man up in this Yankees stack is Judge who hasn't had a great series so far but obviously brings a wealth of power to the table and raked left-handed pitching this season with nice numbers against Yarbrough for his career, albeit in a small sample size.
Judge hit lefties to the tune of a monster .360 ISO to go along with a .921 OPS, .383 wOBA and 145 wRC+. He'll also see Thompson in his first at-bat and likely right-handed Rays relievers later, so it's nice to see he also smacked righties for a .276 ISO, .881 OPS, .372 wOBA and 138 wRC+ on the season.
Judge is just 2 for 14 and without an extra-base hit in this series, however he has also hit 10 home runs in just 32 playoff games for his career to go along with a quality .850 OPS in 147 postseason trips to the plate.
It's a small sample, but he's gone 2 for 5 with two doubles and a walk in his career against Yarbrough, all from the 2018 season as he hasn't seen the lefty in 2019 or 2020.
Nonetheless, we have the funds to pay up for some serious muscle in this lineup and Judge makes for a quality play regardless of opposition.
UTIL – Giancarlo Stanton (NYY) – $4,400 vs. TB
Completing our four-man Yankees stack here is Stanton who is on some kind of roll right now.
Over the last five games, Stanton has clobbered six home runs while he's hit two over his last three games and went three consecutive plate appearance with a home run between his final at-bat of Game 1 and his first two AB's of Game 2.
The historic pace might not stop tonight as Stanton has long obliterated left-handed pitching and has nice numbers against Yarbrough as well.
Against lefties this season, Stanton has posted a .235 ISO and while many of his numbers were down against southpaws, let's also consider the tiny 17 at-bat sample.
I'd rather focus on the wide-scale numbers. In his most recent notable sample size against lefties – which is the 2018 season although he clobbered lefties in a 14 at-bat sample last season – he hit .316 with a monster .329 ISO, 1.036 OPS, .428 wOBA and 175 wRC+.
In 2017, he absolutely demolished left-handed pitching for an unworldly .441 ISO, 1.213 OPS, .480 wOBA and 203 wRC+.
For his career against lefties, Stanton owns a .336 ISO, 1.022 OPS, .422 wOBA and 170 wRC+. I think we get the point.
Add in the fact that he's gone 3 for 7 with two doubles and a homer in his career against Yarbrough and I think we want the white-hot power bat of Giancarlo Stanton in this lineup tonight.