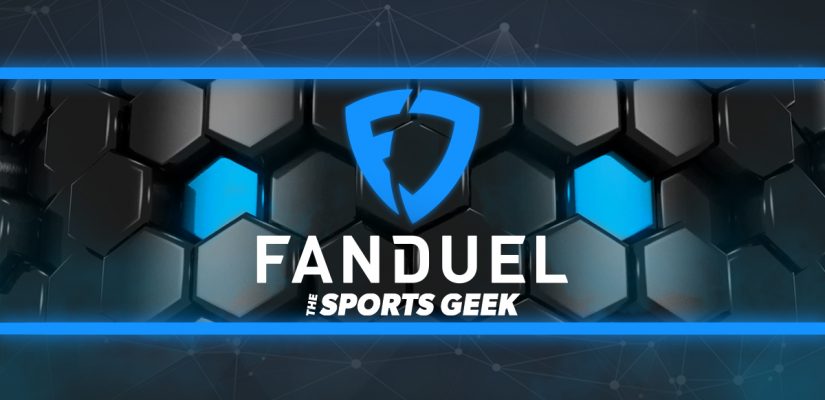 The Fall Classic is here.
We knew the truncated 60-game MLB regular season would fly by, and we certainly considered all the craziness that could come along with it. We wondered if there was some way a non-contender could stay hot long enough to do damage, and the Miami Marlins were as close as we came to that, although time will tell if they are for real. Their starting pitching is a wonderful start.
We also didn't know if some powerhouse clubs would slack long enough to have their seasons thrown out by the window due a lack of time to get things ironed out.
All that said, at the end of the day, we have the teams with the best regular-season records from each league going toe-to-toe in the 2020 World Series in the form of the Tampa Bay Rays and the Los Angeles Dodgers.
In a season that could have been disastrous for favored teams, it's rather fitting and comfortable knowing both of these clubs are exactly where they should be come late October.
Now, as we anticipate first pitching tonight at 8:11 pm ET, let's dive into some DFS picks and see if we can start the World Series with a bang!
FanDuel MLB World Series DFS Picks – October 20, 2020
MVP – Mike Brosseau (TB) – $4,500 vs. LAD
The Rays will see Clayton Kershaw to start this one tongiht and I can already see Brosseau licking his lips. Kershaw just has not had much postseason success outside of Dodger Stadium in his career and he once again struggled in his last start, lasting only five innings while allowing four earned runs on seven hits against the Braves. In his lone start at Dodger Stadium in these playoffs, he hurled eight shutout innings over the Brewers with 13 strikeouts. In two starts outside of Dodger Stadium this October, Kershaw has allowed seven earned runs on 13 hits – including three homers – in 11 innings, good for a 5.73 ERA and 2.45 HR/9.
Enter Brosseau who just mashes left-handed pitching. You might remember that Brosseau sent the Rays to the ALCS with a walk-off home run off of Yankees left-hander Aroldis Chapman and that came on the heels of a regular season in which he put up video-game numbers against southpaw pitching.
Of course, it's a small sample, but Brosseau turned in a monstrous .405 ISO, 1.121 OPS, .455 wOBA and 198 wRC+ on the season against left-handed pitching across 47 trips to the plate. He still made a good impression versus lefties in his first taste of the big leagues last season in which he hit .300 with a .200 ISO, .829 OPS, .347 wOBA and 120 wRC+ against them across 73 trips to the plate.
Not only is he mashing lefties, but he is also slated to hit out of the leadoff spot tonight. Keep in mind that it's entirely possible that Ji-Man Choi pinch-hits for Brosseau against a right-handed reliever, but I would expect Brosseau to get at least a couple cracks at Kershaw and the pinch-hit is far from guaranteed.
Let's see if he can sneak in a leadoff bomb off a struggling Kershaw as our MVP tonight.
STAR – Randy Arozarena (TB) – $8,500 vs. LAD
It's been a whirlwind last couple of months for Arozarena who only appeared in 23 big-league regular-season games this season due to the late-season injury to Austin Meadows.
It was supposed to be Hunter Renfroe taking over Meadows' spot in the everyday lineup, but Arozarena ate his lunch in a hurry and made it impossible for Kevin Cash to take him out of the starting lineup with seven homers, four steals, a .359 ISO, .380 wOBA and 138 wRC+ across 76 regular-season trips to the plate.
Fast forward to Saturday night and Arozarena was lifting the ALCS MVP Trophy after mashing four homers and a double as part of his 1.152 OPS in the Rays' ALCS triumph over the Astros. For good measure, Arozarena is now hitting .356 with a 1.212 OPS and seven home runs in just 19 postseason games so far this October.
The good news is he hit both lefties and righties well, but the better news is that he hit lefties better than righties and should fit in well against Kershaw. All he did against lefties in his small 23 plate-appearance regular-season sample was post a .600 ISO, 1.478 OPS, .591 wOBA and 291 wRC+. He posted a .971 OPS at Triple-A in 2019 versus lefties, so we know he can smack lefties with authority.
Against righties, Arozarena posted a .250 ISO, .817 OPS, .349 wOBA and 126 wRC+ in the regular season, but also hit righties for a superior 1.043 OPS at Triple-A last season as well.
Add in the speed with six steals in just 42 regular-season games and another one in 19 postseason games and I'll simply plug him in here and let him stay hot.
UTIL – Mookie Betts (LAD) – $9,000 vs. TB
Tyler Glasnow had a fine regular season in which he posted a 4.08 ERA, but also a 3.66 FIP and 2.75 xFIP – the latter of which ranked among the best in the game, as did his 14.28 K/9 which was the best mark in baseball among pitchers with at least 50 innings pitched.
That said, he had two glaring issues: home runs and stolen bases. Glasnow allowed home runs at a  1.73 HR/9 clip and has allowed them at a huge 2.83 HR/9 rate in 19.1 postseason innings this season, allowing two homers in two of his three starts. Additionally, he allowed nine stolen bases in just 57.1 regular-season innings, good for a whopping 28 if he threw a normal 180-inning regular season. His nine allowed this season tied him for the fifth-most in baseball among pitchers with minimum 50 innings pitched this season. He hasn't allowed a steal in these playoffs, but it's certainly something we can target.
So, I want to stack some Dodgers with both power and speed, beginning here with Betts. The good news is that he is coming off a tough series with the Braves in which he posted just a .695 OPS in 31 plate appearances. He did finish that series with a double, however. He's also yet to homer in these playoffs.
Here's a guy that homered 16 times and stole 10 bases in the regular season in what is one of, if not the best combination of power and speed in the game. Furthermore, he absolutely raked right-handed pitching to the tune of a .354 ISO, 1.061 OPS, .438 wOBA and 181 wRC+ on the season. Amazingly, all 16 of his homers came against righties, as did eight of his nine doubles and his lone triple to boot. Perhaps even more interesting is that only three of his 10 steals came against a righty. While he was just 3 for 5 in stolen base attempts versus righties, there is obviously stolen base potential remaining here and Mike Zunino caught just four of 15 attempted base-stealers in the regular season.
Finally, he's 3 for 9 (.333) with a double, two walks and zero strikeouts in 11 career plate appearances against Glasnow.
Add it up and Betts makes all the sense in the world out of the leadoff spot tonight.
UTIL – Cody Bellinger (LAD) – $8,000 vs. TB
You probably know by now that Bellinger popped his shoulder out when banging arms with teammate Enrique Hernandez following his go-ahead homer in Game 7 against the Braves on Sunday night. Bellinger went out and played defense afterwards, and while it was his non-throwing shoulder, I considered fading him as that could be more problematic than he and the Dodgers may be leading on.
That said, the more I looked into it, the more I want him in this lineup. Again, Glasnow had issues with homers and stolen bases, and Bellinger also brings an excellent combination of power and speed to the table. Even when his numbers fell off significantly from his MVP 2019 season, he still homered 12 times this season and stole six bases as well. In these playoffs, he has homered three times and stolen a base as well.
Hit hit right-handed pitching for a .252 ISO, .854 OPS, .360 wOBA and 129 wRC+ in the regular season while five of his six steals came against a righty. Perhaps the shoulder might hinder his stolen-base ability, but I doubt he leaves anything in the tank come World Series time unless he's far more banged up than he's letting on.
I also certainly don't want to ignore the fact that he's faced Glasnow three times in his career so far, and he's homered twice and walked in that time.
Perhaps the shoulder ailment will lower his ownership on this slate, but given his power/speed combination and success with Glasnow, I am going to inject some faith into the 2019 NL MVP in this one.
UTIL – Chris Taylor (LAD) – $4,500 vs. TB
Completing this three-man Dodgers stack – although fairly spread out throughout the lineup – is Taylor who is expected to hit out of the nine-hole tonight, although that's also just one spot in front of Betts.
Taylor broke out in the 2017 season – his first full season with the Dodgers – and he's brought a solid combination of power and speed to the Dodgers ever since. He posted a .208 ISO in that breakout 2017 campaign, and his .205 mark from this season goes down as the second-best mark of his career. I mean, the guy hit .270 with an .842 OPS, .364 wOBA and 131 wRC+ this season while he homered eight times and stole three bases. For a nine-hole hitter? Come on.
He also doubled 10 times and tripled twice and probably goes down as one of the more underrated players in the game who can play almost every position on the diamond.
Taylor's splits have mostly been even in recent years, but this year he fared far better against righties, posting a .222 ISO, .898 OPS, .384 wOBA and 145 wRC+ versus right-handed pitching.
Taylor endured an awful NLDS with the Padres, and wasn't very good against the Braves in the NLCS, but did notch a Game 7 double and scored three runs in that series with two doubles as well. He's yet to steal a base in these playoffs, but he has gone 1 for 2 with a stolen base in his career against Glasnow.
Given the price, I think we're getting a healthy dose of power and speed with a guy whose bat was 31% above league average this regular season.