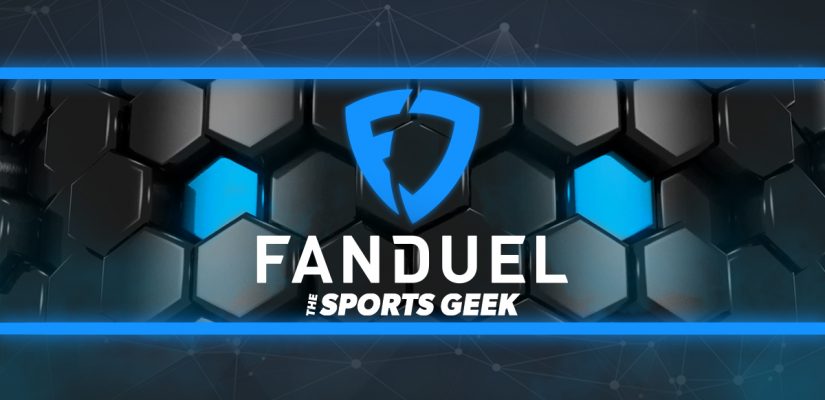 I decided to take a couple days off and regroup after a very tough week last week.
That can certainly happen from time to time when you're targeting low ownership in GPPs, but tonight we'll get back on the cash train and see if we can get across those cash lines in double ups and head-to-heads.
It's a seven-game slate, so let's dive in and see where the money is going to be made!
FanDuel NHL DFS Picks – March 1, 2021
C – Connor McDavid (EDM) – $9,000 vs. TOR
The Maple Leafs painted a Picasso on Saturday in Edmonton, posting a shutout of the Oilers while limiting McDavid to just one shot on goal in the process.
Of course, you don't keep this guy down long and I feel there is a wave coming from Edmonton in this one tonight, so let's get started here with the best player on the planet.
McDavid is pacing the NHL with 40 points in 23 games this season, but also sits second in the league with 89 shots on goal and second only to the injured Auston Matthews with 14 goals to boot.
The Leafs were defensively sound on Saturday and rank sixth with 2.50 goals against per game on the season. However, they also rank 23rd in scoring chances against/60, and 21st in both high-danger chances against/60 and expected goals against/60 at 5v5, according to Natural Stat Trick.
For their part, the Oilers were the NHL's top-ranked offense before Saturday, but are still tied for fifth with 3.43 goals per game on the season while their power play has moved all the way up to seventh with a 27.2% clip after a slow start to the season.
Add in third-string netminder potentially getting the starting nod and it looks like the Oilers are in a nice spot to bounce back on the back of their captain tonight.
C – Mikael Backlund (CGY) – $4,400 vs. OTT
Speaking of bouncing back, the Flames did so in a big way on Saturday, taking care of the Senators by a 6-3 count after being blasted 6-1 by Ottawa earlier in the week.
Backlund was a major part of that bounce-back effort, notching a goal and two assists with four shots on goal in that one. What I like most about this play is the fact he snapped an eight-game pointless drought and a nine-game goalless drought as part of the three-point afternoon.
For the season, Backlund has notched four goals and 11 points in 21 games, but also has a healthy 51 shots to his credit. His resulting 7.8% shooting rate sits below his 9.2% career mark, and while he's had some low shooting rates in his career, I also like the fact he's projected to center Matthew Tkachuk on the Flames' second line.
Of course, the top trio of Sean Monahan, Johnny Gaudreau and Elias Lindholm looks like the best cash look here, but we're getting a guy riding plenty of confidence into this one given the breakout effort two days back and we're getting him at an extremely favorable cost.
Of course, the matchup here is elite against a Senators team ranked dead last with 3.96 goals against per game on the season while Matt Murray's string of quality work was snapped with authority on Saturday.
Let's see if this Flames offense can put forth another strong effort in this one tonight.
W – Ryan Nugent-Hopkins (EDM) – $6,200 vs. TOR
I really like this play here. With Nugent-Hopkins, we get exposure to McDavid at 5v5 and on the top power play unit and I like the cost as well relative to what Nugent-Hopkins brings to the table.
Nugent-Hopkins has tallied nine goals and 19 points in 23 games, but he's also fired 72 shots on goal, ranking in a three-way tie for ninth in the NHL in that department. For cash games, he's an excellent look.
I also want to target special team here, in other words, the Oilers' power play against the Maple Leafs' penalty kill. Edmonton actually didn't even get a power play opportunity on Saturday with only one penalty called all game in that one. However, they're 6 for their last 14, good for a 42.9% clip. The Maple Leafs currently sit 16th with a 79.4% penalty kill on the season, but this Oilers power play has been dynamite after scuffling some out of the gate. Keep in mind they ranked first with a 29.5% clip last season.
He's been quiet with just one assist over his last three, but let's get the high floor and sky-high ceiling of  Nugent-Hopkins alongside 97 tonight.
W – Matthew Tkachuk (CGY) – $6,000 vs. OTT
There is a huge floor here with Tkachuk as he takes on his brother in this one tonight.
He too had a nice afternoon Saturday, recording a goal and an assist with three shots in that one, giving him two goals and six points with 22 shots on goal over his last five games.
With seven goals and 16 points across 22 games with 77 shots on the season, Tkachuk's resulting 9.1% shooting rate sits well under his 12.6% career mark. While Brady sits first in the NHL with 98 shots on goal, the older Tkachuk brother sits sixth with those 77 shots on the campaign.
With Tkachuk, we'll get exposure to a Flames top power play unit that's powered the club to a 15th-ranked 21.3% clip on the season, but it's also a group set to take on a Senators penalty kill that sits 23rd with a poor 75.3% penalty kill rate on the season.
After Tkachuk, the next-closest Flame in terms of shots is Lindholm with 54, but then it's Backlund with 51. These guys shoot the puck more than the likes of Monahan and Gaudreau, and in a matchup against the league's worst defense, we don't need to pay the excessive prices for those guys when we are theoretically getting higher floors with Tkachuk and Backlund tonight.
D – Tyson Barrie (EDM) – $5,600 vs. TOR
Barrie will be taking on his old club in this one, but it's the huge floor here that I'm more interested in.
He scuffled at times last season with the Maple Leafs, but Barrie has played well in Edmonton, recording three goals and 18 points in 23 games, but also with 60 shots on goal, ranking third among defensemen in shots and tied for fourth in points by a defender as well. His 5% shooting rate still sits a little under his 6.4% career mark.
With Barrie, we get a three-man PP1 stack in this one. After failing to earn a power play on Saturday, something tells me this unit will get plenty of work in this one and they'll do so against what's been a mediocre Maple Leafs penalty kill this season.
His pointless effort on Saturday snapped a four-game pint streak for Barrie, but he failed to go without a point in back-to-back games in the month of February while I'll look for that trend to continue here on the first day of March.
D – Rasmus Andersson (CGY) – $4,300 vs. OTT
I like the floor Anderson brings to the table here while we'll get a PP1 mini-stack alongside Tkachuk as well.
He's not lighting the world on fire, but the cross-category upside here is real. Andersson has tallied two goals and 13 points in 22 games with 40 shots on goal in that time with another 29 blocked shots as well. He recorded an assist, two shots and a block on Saturday and while that could be viewed as a disappointing effort while his team scored six goals, that's precisely what we would be after here. Of course we'd like more, but that's a satisfactory stat line for a player delivering in multiple categories, and the price is certainly right.
After being supplanted by youngster Juuso Valimaki on the top power play unit for a few games, Andersson is back to logging big minutes, skating at least 24 minutes in four of his last six games.
I'm happy to get a cost-efficient, high-floor Flames stack into a favorable matchup tonight.
UTIL – Blake Wheeler (WPG) – $7,100 vs. VAN
Another targetable matchup tonight is the Jets taking on the Canucks as Winnipeg should certainly get their opportunities in this one.
He's not shooting the puck as much as we've seen in the past with 42 shots in 20 games, but he's been a point-per-game player with six goals and 14 assists on the season. Wheeler's 14.3% shooting rate is well above his 10.8% career mark, but I'm more interested in the matchup than anything here.
Now, the Jets give up plenty of chances themselves, but the Canucks have pretty much been the worst defense in the league this season, save for the aforementioned Senators.
Overall, Vancouver ranks 29th with 3.54 goals against per game on the season and 30th with 32.8 shots against per game. At 5v5, they rank 30th in scoring chances against/60, 30th in high-danger chances against/60 and 30th in expected goals against/60 at 5v5 this season. The Jets rank dead-last in all three of those areas, but I'd rather target Thatcher Demko than Connor Hellebuyck while Winnipeg ranks third in the NHL with 3.54 goals per game on the season.
A member of the top line and top power play unit, Wheeler is going to get his chances to produce tonight.
UTIL – Pierre-Luc Dubois (WPG) – $5,300 vs. VAN
Dubois isn't a high-floor player as he just doesn't shoot the puck much, but there's plenty of reasons to like this play.
The biggest reason would be his spot on the top line alongside Wheeler and Mark Scheifele. A center, Dubois has been deployed in the wing in Winnipeg and has responded with three goals and five points in five games, although with just six shots on goal in that time. His astronomical 50% shooting rate is going to plummet, but that's no guarantee in an elite matchup while skating with elite players.
What we won't have here is a power play stack, but we'll get exposure to both groups with Dubois skating on the second unit and Wheeler on the first. He was held pointless in a win over the Canadiens on Saturday, but did come back from injury to tally three goals and five points in two games despite putting just three shots on goal in that time.
He will shoot the puck more moving forward and keep in mind the Canucks allow a ton of shots — and goals. Add it up and this is a nice spot to get a first-line mini-stack in with the high-octane Jets offense.
G – John Gibson (ANH) – $6,900 vs. STL
This might not be the best cash look as Anaheim is a +126 underdog tonight against the Blues, although there are some angles to like here.
For one, the Blues are a beat up team. They might get Vladimir Tarasenko back, but they're also without forwards Jaden Schwartz, Robert Thomas, Tyler Bozak and Ivan Barbashev at the moment. Defenseman Colton Parayko is also out of the lineup at the moment.
They scored seven on the lowly Sharks two nights back, and the Blues rank 11th in overall offense this season. Their 5v5 offense is set to regress in a big way moving forward, however, as the Blues rank 23rd in scoring chances for/60, 27th in high-danger chances for/60 and 22nd in expected goals for/60. Their 2.77 goals/60 at 5v5 this season is well above their 2.07 mark, so indeed we should look for this offense to certainly cool off moving forward. It could really dry up given their 28th-ranked 12.5% power play clip.
For his part, Gibson will be happy to see the calendar flipped to March. After working to a stout 2.51 GAA and .921 Sv% in January, Gibson fell to a 2.85 GAA and .890 Sv% in February across eight outings. After posting a shutout on Feb. 11 in Vegas, Gibson has surrendered at least three goals in five straight starts and 12 over his last four. He's lost five straight entering this one.
His counterpart will be Ville Husso in this one, he of a 3.77 GAA and .879 Sv% in six outings this season. Despite his February struggles, Gibson owns a 2.68 GAA and .907 Sv% on the season and it appears he could get some offensive support from the anemic Ducks offense in this matchup.
I like that he saved us some money in this lineup, but this matchup is better than it seems on the surface so let's roll the dice a little bit with the American netminder Gibson tonight.