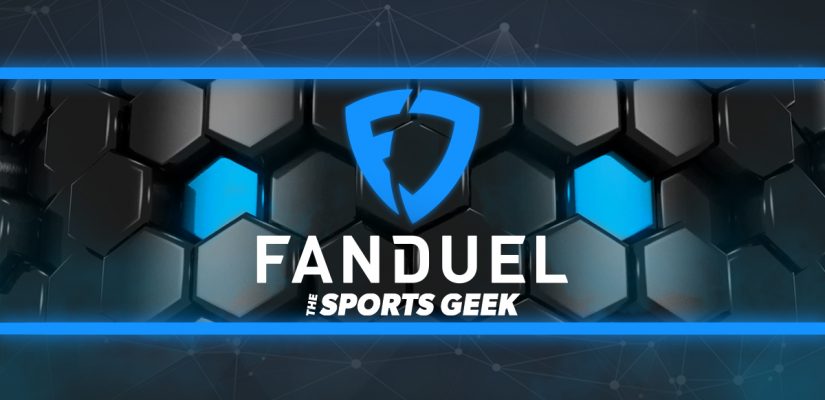 We got some real nice production up and down our lineup last night and it really would have depended on what type of cash contest you entered (double up, triple up, head-to-head etc.) to see if you cashed or not.
We didn't get a ton of goal-scoring, but plenty of assists and shots on goal.
Our three-man Capitals stack had themselves a fine evening as Nicklas Backstrom recorded two assists and a shot on goal, John Carlson notched an assist, five shots and a block while Alex Ovechkin put four shots on goal in that one. It was disappointing to see Ovi miss the scoresheet on a night where the Capitals scored five goals, but overall it was a productive group.
Our three-man Hurricanes stack also produced, at least two of them did. Sebastian Aho notched a goal and an assist with a shot on goal while Dougie Hamilton notched a helper, four shots and five blocks to give him a big night. Unfortunately Andrei Svechnikov couldn't get in on the action with just two shots and a block.
Our Maple Leafs mini-stack missed the scoresheet, but both Alexander Kerfoot and Ilya Mikheyev put four shots on goal apiece. As noted in yesterday's piece, Mikheyev has had so many chances to increase his goal total this season and failed to do so, and missing a wide-open tap-in last night did not help our cause.
What did help our cause, however, was the goaltending we received from Sergei Bobrovsky. Bobrovsky faced a heavy workload, but turned aside 38 of the 40 shots he faced — good for a .950 Sv% — while earning the win in a 4-2 Panthers victory over the Blue Jackets.
With a five-game slate on tap tonight, we'll go right back to cash games and see if we can get some more goals on the scoresheet tonight!
FanDuel NHL DFS Picks – March 10, 2021
C – Connor McDavid (EDM) – $8,800 vs. OTT
McDavid might be as close as you can get to 100% owned in a classic NHL cash slate, but there's a good chance we simply cannot afford to fade him considering the matchup he's in tonight.
McDavid enters this one as the NHL's points leader with 45 points in 27 games on the season while his 106 shots on goal sits second league wide. The 24-year-old was held off the scoresheet in three straight losses to the Maple Leafs last week, but has been a man on a mission since, tallying a goal and five points with 10 shots on goal over his last two games.
In addition to the Oilers ranking ninth with 3.19 goals per game on the season, they also sit 10th with a 25.6% clip on the power play as well, and after going 0 for 6 in a four-game span, the Oilers' man advantage got back on track with a goal in their win over the Senators on Monday.
Entering this one, Ottawa continues to rank last in the league with 3.86 goals against per game on the season while their penalty kill's struggles continue with a 74.7% rate on the campaign.
The Sens also rank 27th in scoring chances against/60, 24th in high-danger chances against/60 and 28th in expected goals against/60 at 5v5 this season, according to Natural Stat Trick, so it's pretty clear they are among, if not the worst defensive team in the league.
Not so sure fading 97 in cash games tongiht is a good plan.
C – Jesperi Kotkaniemi (MON) – $3,900 vs. VAN
With the likes of Nathan MacKinnon and Elias Pettersson out of their respective lineups tonight, it's a fairly thin crop of centers on this slate, especially for cash games. That, along with the fact most of my high shot-volume players are wingers, led my to looking at Kotkaniemi as a value look on this slate.
The matchup is excellent. Thatcher Demko has been great between the pipes for the Canucks of late, but Vancouver still ranks 26th with 3.24 goals against per game on the season and 30th with 32.9 shots against per game as well. Additionally, they rank dead last in scoring chances against/60, 30th in high-danger chances against/60 and dead last again when it comes to expected goals against/60 at 5v5 this season.
As a result, the Canadiens should own possession in this one, so we'll roll out a three-man stack here, beginning with the young pivot Kotkaniemi.
On the season, the 20-year old has tallied 12 points in 24 contests. That said, he's scored just twice on 39 shots, and while the shot volume isn't high, his 5.1% shooting rate is sure to regress positively moving forward.
He's set to center a "third" line with Tyler Toffoli and Josh Anderson, but will also get reps on the team's "second" power play unit. I use the quotation somewhat sarcastically given the balance up and down the lineup and on the power play
Add it up and there should be some value to be had with the young Finn tonight.
W – Leon Draisaitl (EDM) – $7,900 vs. OTT
Look out because 97 and 29 have been reunited on the Oilers' top line and a matchup with the Sens certainly requires us to roster both men in this one tonight.
Like McDavid, Draisaitl was largely held in check in the Oilers' three-game sweep of the Maple Leafs, recording just one assist in that time on the Oilers' lone goal in the set. You don't keep these guys down long at all, and while he hasn't exploded in the same way McDavid has in the two games, since, he does have a goal and an assist in that time while also skating at least 24:12 in each of the last two games.
For the season, the reining Art Ross and Hart Trophy winner has notched 11 goals and 37 points in 27 games to go along with 73 shots on goal. His shot volume has been a little suppressed of late as well with just three shots over his last two games and only nine over his last four.
There is some mild speculation that he could be dealing with an injury given the lack of production of late by his lofty standards, but there's no fading him alongside 97 in this matchup tonight.
W – Kailer Yamamoto (EDM) – $4,700 vs. OTT
The happiest guy in the NHL right now should be Yamamoto as he's set to skate alongside McDavid and Draisaitl on that top line, although he'll slide down to the seldomly-used second power play unit.
Nonetheless, the cozy spot next to two of the league's best has seen Yamamoto tally a goal in each of his last two games with an assist to his credit in that time as well.
Now, the floor isn't terribly high here, at least not on his own as he's put just 34 shots on goal across 27 games on the season while tallying seven goals and 14 points in that time. He's also without a power-play point on the season, although he should certainly exceed his 16:24 of average  ice time per game tonight.
While Yamamoto actually sports a monster 23% shooting rate over the last two seasons (27 games in each), it's due to the fact he's largely played with one of the top setup men in the league in Draisaitl as his center. Add in McDavid and the high shooting rate should at least hang in there in a wonderful home matchup tonight.
D – Shea Weber (MON) – $5,100 vs. VAN
Jeff Petry is the top shooter, goal-scorer and point-getter on this Canadiens blueline, but for cost reasons we will move down to Weber who is a fine cross-category producer in his own.
Weber has shown his age a little bit this season both from an offensive and defensive standpoint and has just four goals and 10 points in 24 games on the season. Still, the 35-year-old has blasted (literally) 51 shots on goal and blocked another 34 in that time, so he's certainly delivering on the peripherals as well.
With Weber, we'll of course get our three-man 5v5 stack into this lineup against one of the worst defenses in the sport, but we'll also get a power-play mini-stack alongside Kotkaniemi on what is labeled as the second unit. That said, Weber remains a big-time threat from the point on the man advantage, recording two of his four goals and six of his 10 points on an improved Habs power play that sits 15th with a healthy 22.7% clip on the season and one that has gone 4 for 7 (57.1%) over its last four games.
Look for Weber to use that cannon of a shot to get on the scoresheet tonight.
D – Thomas Chabot (OTT) – $5,500 vs. EDM
While I expect the Oilers to generate plenty of offense tonight, let's not forget how leaky that Edmonton back end can get at times.
The Oilers' defense has improved as the season has gone along as they sit in a three-way tie for 16th with 3.04 goals against per game on the season, but their elite penalty killing from last season has sank to 21st with a 76.5% mark on the campaign.
Additionally, the Oilers rank 25th in scoring chances against/60, 21st in high-danger chances against/60 and 25th again in expected goals against/60 at 5v5 this season, so there's certainly times when they can be a vulnerable group.
For his part, it's been another fine year for Chabot. The fine young defender has tallied three goals and 22 points in 25 games this season, but has also fired a healthy 62 shots on goal with 33 blocked shots to boot. Most of all, his 25:42 of average ice time per game ranks him fifth in the NHL and he should be able to make good use of that tonight.
The Sens rank 24th in overall offense and 27th on the power play, but their advanced numbers suggest they deserve better fortune, so let's see that kick in tonight.
UTIL – Josh Anderson (MON) – $4,800 vs. VAN
I like the value we're getting here with Anderson as he completes a three-man Canadiens stack tonight.
The power forward came out of the gate white-hot with his new club, but has since cooled off, and that's the good news. He did score two games back as part of the Habs' rout of the Winnipeg Jets, but that marker snapped a six-game goal-scoring drought as his outrageously-high shooting rate came back down to earth.
His 16.9% mark for the season is still well above his 11% career mark, but this guy puts plenty of shots on goal with 59 of them across just 21 games, or 2.8 shots per game, matching his per-game total from his 27-goal breakout 2018-19 season that saw him put 230 shots on goal.
Interestingly, Anderson is without a single power-play point on the season. He skates on a separate unit than Kotkaniemi and Weber, and while I don't mind having exposure to both red-hot groups, he'll also skate with Kotkaniemi on that third Montreal line.
The Canucks allow the most shots per game in the NHL and this guy likes to get pucks on net, so let's see what Anderson can do alongside Kotkaniemi and Weber in a fine road matchup tonight.
UTIL – Brady Tkachuk (OTT) – $6,500 vs. EDM
If you don't follow DFS or NHL stats all too much, you may be surprised to know that Tkachuk is the NHL's shots leader… by a mile.
Tkachuk's 122 shots on goal this season sit well above the second-place total of Connor McDavid at 106, but hey, it's never a bad idea to get the top-two shot-takers in the league into a cash lineup.
I decided against a three-man Senators stack as I see far more upside in the Oilers and Canadiens tonight, but this Tkachuk/Chabot mini-stack should work at both 5v5 and on the Sens' top power play unit.
Not only does he have a monstrous shot volume, Tkachuk should also be in line for some improved puck luck moving forward. The correlation between shots and goals isn't always a straight line as there are numerous players who take a ton of shots with low shooting rates. Nathan MacKinnon and Tyler Seguin come to mind off the top of my head, but Tkachuk's 7.1% shooting rate on the season is under even his small 8.4% career mark.
The 21-year-old has tallied nine goals and and 18 points across 28 games at the midway mark of the Sens' 2021 season, while also contributing two goals and four points on the man advantage.
Without a goal in five March games despite putting 24 shots on goal in that time — or 4.8 per game — it's time Tkachuk gets back on the scoresheet in this one tonight.
G – Calvin Petersen (LA) – $7,200 vs. ANH
Carey Price is a nice look tonight as he's turned his game around of late, but due to cost reasons I am going to go with whoever starts tonight's game against the Anaheim Ducks, whether it be Petersen or Quick.
For now, I'll pencil Petersen in as Quick is listed as day-to-day with an upper-body injury while there has not been an announcement on tonight's starter as of the time of this writing.
Besides, Petersen has been the better of the two as the more youthful netminder has turned in a solid 2.74 GAA and .914 Sv% across 13 appearances (12 starts), going 4-4-4 in that time. After a fine February, he's allowed nine goals across two starts for the month of March and yielded six goals to the Ducks his last time out on Monday in a 6-5 OT loss.
Still, this is a great matchup. The Ducks still rank 29th with just 2.31 goals per game on the season with a 13.3% power play clip that sits 28th. The Kings sit 18th in overall defense, but also tied for 10th with a nice 82.2% rate on the penalty kill.
The Kings' advanced numbers aren't great, but Petersen has largely been solid this season and has a nice opportunity to get back on track should he return to the crease for the rivalry rematch tonight.