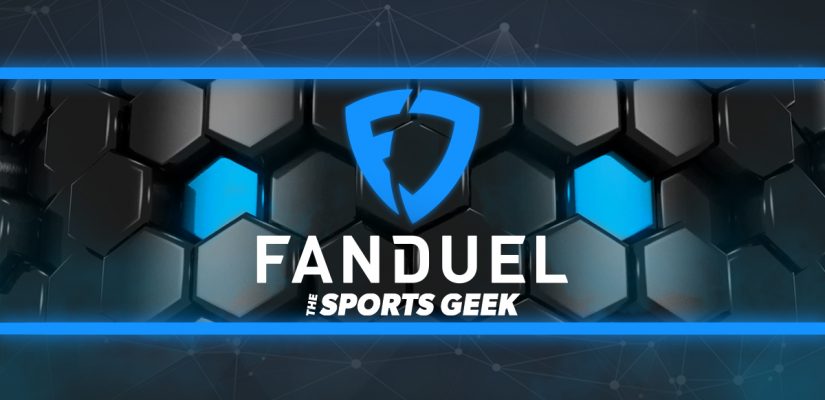 What a tough stretch it's been for my FanDuel NHL DFS Picks of late. Aside from winning some head-to-heads, it was a losing night with my last set of picks from Friday.
That said, we have a clean slate ahead of us this week as it's a big 10-gamer tonight, so let's see if we can find some tasty matchups and deliver some profitable cash-aimed picks!
FanDuel NHL DFS Picks – March 22, 2021
C – Nathan MacKinnon (COL) – $8,800 vs. ARI
It wasn't long ago that the Avs looked like one of the more disappointing teams in the NHL at fourth place in the top-heavy West Division, but boy have these guys turned it on of late and they are nearly unfadeable at the moment.
All the Avs have done over their last three games is score 19 goals, or 6.33 per game, while averaging 44.3 shots per game during that time. In fact, if you go back another three games and the Avs are still averaging that same 44.3 shots per game number while they now sit first in the NHL with 35.2 shots per game on the season and tied for fifth with 3.34 goals per game on the season as their puck luck has certainly taken a turn for the better of late.
Of course, MacKinnon is on absolute fire right now. He's notched back-to-back three-point games entering this one and has now tallied four goals and nine points over his last five games while a goal and two assists have come on the power pay during that stretch. The superstar pivot is up to nine goals and 31 points in 25 games this season with a whopping 104 shots on goal during that time, or a hair more than four shots per game.
The Coyotes haven't defended as well this season as we've seen over the last couple of years, so I'm fine with the matchup as the white-hot Avs look to flex some more offensive muscle in this one tonight.
C – Elias Lindholm (CGY) – $6,400 vs. OTT
The Flames enter Ottawa tonight for the first of two games against the last-place Senators while it's a Sens team that is now on their fourth-string goaltender after Joey Daccord suffered what is believed to be a season-ending injury last w eek.
Now, it's on the shoulders of Filip Gustavsson until Matt Murray is ready to go back into the Ottawa crease. Gustavsson stopped all eight shots he faced in a period's worth of work in relief of Daccord last Wednesday in the Sens' most recent game, and he's a had a fine year in posting a 2.68 GAA and .909 Sv% across six games with the Sens' American Hockey League affiliate in Belleville.
That said, here we have a 22-year-old making his first NHL start in this one, and a player that posted a 3.23 GAA and .889 Sv% in 24 AHL games last season. Given how the Sens play defense, I want to test the youngster in this matchup. The Sens rank last with 3.91 goals against per game on the season, but also 28th in scoring chances against/60, 28th in high-danger chances against/60 and 29th in expected goals against/60 at 5v5, according to Natural Stat Trick.
For his part, Lindholm has recorded eight goals and 28 points in 32 game this season with 71 shots on goal in that time. He's been productive on the power play where he's notched two goals and 11 points on the season while he's averaging nearly 21 minutes of ice time per game.
Certainly seems like a worthwhile play in a very favorable matchup tonight.
W – Mikko Rantanen (COL) – $8,400 vs. ARI
Man are these guys expensive but they've certainly been worth the lofty price tags of late.
Like MacKinnon, Rantanen is on a tear at the moment having notched four goals and seven points over his last three games as well as five goals and 10 points over his last five games while averaging 4.40 shots per game during that time. After scoring just once across eight February games, Rantanen has tallied nine goals across 11 March contests so far.
For the season, that's 17 goals and 35 points in 29 contests to go along with an even 100 shots on goal in that time.
As noted, the matchup is a favorable one. The Coyotes rank 25th in scoring chances against/60, 24th in high-danger chances against/60 and 25th in expected goals against/60 at 5v5 this season. Overall, they're tied for 16th with 2.90 goals against per game, largely due to a penalty kill that rank seventh with an 83.8% mark on the season.
It would certainly appear the Avs should be able to generate some opportunities in this one tonight.
W – Gabriel Landeskog (COL) – $6,600 vs. ARI
Completing this three-man stack here is Landeskog as he continues to skate on the big line alongside MacKinnon and Rantanen and of course brings a high floor to the table as a result.
The Avalanche captain has notched nine goals and 24 points in 27 games this season and continues to put plenty of pucks on goal with 81 shots in that time. His resulting 11.1% shooting rate is nearly directly in line with his 11.5% career mark.
Given the numbers his linemates have posted over the last few games, it's no surprise that Landeskog has been heavily involved in the attack as well. He's riding a four-game point streak into this one with two goals and six assists in that time, but has also registered back-to-back one-goal, two-assist games from the team's obliteration of the Wild late last week. He has nine shots in those two games with a goal and an assist on the power play as well.
Not much else to say but lock this three-man top-line and PP1 trio into your lineup.
D – Noah Hanifin (CGY) – $3,900 vs. OTT
It looks like Hanifin could thrive under new head coach Darryl Sutter at both ends of the ice. For now, he's getting an opportunity on the Flames' top power play unit which is why we find him here in what will be a PP1 stack as well as a 5v5 stack for when Hanifin is out along with Lindholm's line at even strength.
Hanifin has just three goals and eight points on the season, but all three goals and five of his eight points have come across his last eight games. Along with his 55 shots on goal in his 32 games this season, he's blocked another 29.
One thing that's been wildly inconsistent for the 24-year-old has been his usage as he has skated more than 24 minutes of late but also in the 18-minute range as well. He's averaging 19:53 of ice time per game this season, but obviously the key for me tonight is his spot on the top power play unit where he notched one of his two points over his last three contests.
The offensive ability is there as he has a 10-goal season under his belt from his final year in Carolina in 2017-18, and while the production has slowed in the subsequent two seasons, let's get him in this lineup while he's hot on that power play unit tonight.
D – K'Andre Miller (NYR) – $3,600 vs. BUF
There are some big price tags in this lineup, so what I had to do at the end was find a low-cost mini-stack in a quality matchup, and I believe we have that here with the Rangers and rookie defenseman K'Andre Miller.
He's certainly been a pleasant surprise in this first NHL season as Miller is logging top-four minutes on the Rangers' blueline, and his cross-category production is solid. He has tallied two goals and seven points in 27 games with 27 shots on goal and another 32 blocked shots as well. No, it's not elite production, but rather solid while the matchup is appetizing.
The Sabres began the season actually sporting some solid metrics, but now sit 22nd in high-danger chances against/60 and 21st in expected goals against/60 at 5v5 this season. Overall, however, they rank 28th with 3.41 goals against per game as goaltending has been an issue.
That goaltender is likely to be Carter Hutton for this one, and the veteran owns a 3.48 GAA and .885 Sv% across 11 starts and 12 appearances, going just 1-10-1 in that time. He's allowed 10 goals over his last two starts and owns a 3.84 GAA and .871 Sv% across five March outings so far.
Let's see if the Rangers can continue to pound away at a struggling defense and goaltender tonight.
UTIL – Matthew Tkachuk (CGY) – $6,100 vs. OTT
The Tkachuk brothers match up again tonight but it would certainly appear that Matthew and his Flames are the superior spot tonight.
The elder Tkachuk brother enters this one with a healthy eight goals and 25 points in 32 games, but he's also put 96 shots on goal in that time. His resulting 8.3% shooting rate is well below his 12.4% career mark and is on pace to be a career-low number after his previous low came in his 2016-17 rookie season in the form of a 9.2% clip. I would suggest he scores at a superior rate in the second half of the season.
Like Lindholm, Tkachuk has also registered 11 points on the man advantage and while the Flames are about league average with a 20.4% clip on the power play, the opportunity increases tonight against a Sens penalty kill that sits 24th with a 74.8% mark.
Let's look for more of the high ceiling than the high floor from the 23-year-old Tkachuk tonight.
UTIL – Kaapo Kakko (NYR) – $3,600 vs. BUF
I had $3,600 per player left to fill my mini-stack, so I'm going with two Rangers at that price tag as Kakko finishes off a mini-stack against the lowly Sabres.
Needless to say, it's been tough sledding for the Finnish winger, a player that was highly touted at No. 2 overall in the 2019 draft while drawing some comparisons to another Finnish winger in Patrik Laine, the No. 2 pick in 2016.
After a rookie season that saw him tally 10 goals and 23 points in 66 games, Kakko has even taken a step back with just two goals and four points in 23 games to go along with 44 shots on the season. That said, I'd be shocked if his tiny 4.5% shooting rate lasted much longer as it should at least approach his 9.2% mark from last season moving forward.
He doesn't have any power-play points on the season, but he is projected to line up on the second unit along with Miller, giving us at least some man-advantage exposure against the Sabres' 78.3% penalty kill.
Maybe he's not the best cash play given the numbers, but the matchup is excellent and if you like the Avs and Flames tonight, you're going to have to identify some value somewhere along the line.
G – Jacob Markstrom (CGY) – $7,600 vs. OTT
Speaking of value, I believe there's plenty in Markstrom at this price as the Flames should certainly earn the win here tonight.
It's no given as the Sens remain pesky despite sitting in the basement of the North Division, but for the most part, the Flames have played excellent defense since Darryl Sutter took over. The Flames have played eight games since firing Geoff Ward and hiring Sutter, but the now two-time Flames coach wasn't behind the bench for the first two games. In the six games since Sutter has been physically present, the Flames have averaged 2.83 goals against per game. However, if you eliminate their 7-3 loss to the Oilers three games back, that number shrinks to just 2.00 goals against per game in five of his six games so far while facing a top 10 offense in all six games (Montreal, Edmonton, Toronto).
Markstrom's results haven't been great as he's posted a 2.98 GAA and .887 Sv% in seven games since Ward was fired but he's taking on the 25th-ranked overall offense and 27th-ranked power play in this one. The Sens have scored two goals or less in five of their last six with an average of 2.17 goals per game during that stretch.
The Flames are -160 moneyline favorites here, so as far as value in cash games go, I'm not sure you're going to find a netminder superior to Markstrom on this slate.