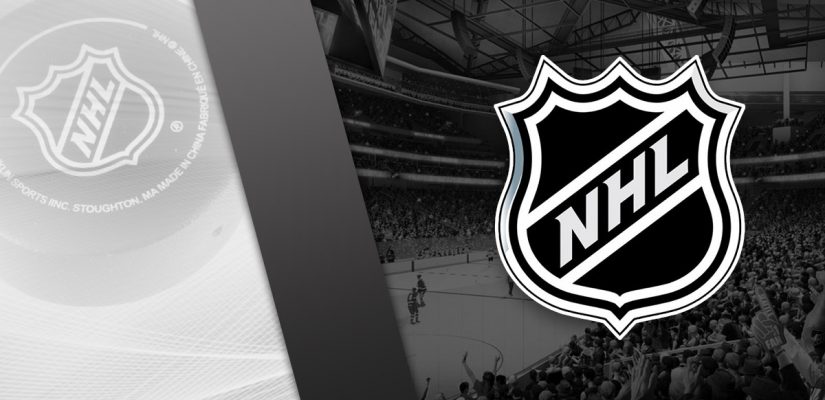 That wasn't exactly how we wanted to get the NHL season started as my first set of FanDuel NHL DFS Picks did not fare well.
We got our GPP-aimed picks at the desired ownerships levels, but that means nothing if they don't produce. In fact, we didn't tally a single goal and assists from J.T. Miller, Adam Fox and Rasmus Sandin accounted for the lone production when it comes to the scoresheet.
Certainly not helping the cause was the -1.6 FanDuel points we got out of Connor Hellebuyck who could not have been in a better matchup but the Jets came out flat and were upset by the lowly Ducks by a 4-1 score.
Add it up and we'll look for far superior production on a larger nine-game main slate!
FanDuel NHL DFS Picks – October 14, 2021
C – Anze Kopitar (LA) – $6,900 vs. VGK
I think the Kings are going to surprise some teams this season and I certainly wouldn't think for a minute that Kopitar has lost a step at the offensive end of the ice.
Despite the Kings finishing as a subpar overall offense last season, the long-time Kings pivot tallied 13 goals and 50 points in 56 games to go along with 118 shots on goal. The production has been consistent even as he approaches his mid-3os as he tallied 21 goals and 62 points in 70 games in the 2019-20 campaign as well with 135 shots in that time.
By no means a shooting machine, Kopitar also contributes on the power play as he tallied 23 man-advantage points last season on a Kings man advantage that ranked 19th with an 18.9% clip.
As for the matchup, many will avoid the Kings in this one as they're taking on the best overall defense from last season in a Golden Knights team that allowed an NHL-low 2.18 goals per game while killing penalties at an NHL-best 86.8% clip. That said, the Knights did surrender three goals — in succession — in their season-opening win over the a Seattle offense that lacks star power.
With some new faces on this Kings team, I'm bullish on their upside this season, but for DFS purposes I think we get the pricey Kopitar at very low ownership against a Golden Knights defense that didn't exactly inspire much confidence on Tuesday night.
C – Alexandre Texier (CBJ) – $3,900 vs. ARI
It should be a hearty battle between the Sabres and Coyotes for the NHL's worst record this season, and while I think Buffalo will be worse, this Coyotes team should get exposed on a regular basis.
Gone is all three netminders that saw action last season in Darcy Kuemper, Antti Raanta and Adin Hill. It will be between Carter Hutton and Josef Korenar in goal this time around, and Hutton gets the nod in this one after posting an ugly 3.46 GAA and .886 Sv% across 13 games with those Sabres last season, but also a 3.18 GAA and .898 Sv% in 31 games in the 2019-20 campaign.
There's a ton of turnover on this Coyotes team that spent its offseason shipping out talent for future assets, but I don't expect this back end to fare well and that begins tonight in Columbus.
The Jackets were far from an offensive dynamo last season when they tied for 28th in overall offense with 2.39 goals per game and finished 27th with a 15.4% clip on the man advantage. That said, that was under a defense-first approach by former bench boss John Tortorella, and it should be interesting if incoming head coach Brad Larsen will unleash some of his talented offensive players.
For now, Texier appears to be lined in between Patrik Laine and Jakub Voracek on the team's top line, which should bode well as a bounce-back season for Laine is very much in the cards with Torts out of the picture. Texier notched four goals and 15 point sin 49 games a season ago, something that will help keep him off DFS radars here. That said, he shot at just 5.3%, a far cry from the 12.2% mark he posted in his rookie season in 2019-20.
Still just 22, there's untapped potential here and playing alongside the team's top offensive players could have him coming out of the gate hot tonight.
W – Viktor Arvidsson (LA) – $5,200 vs. VGK
While Kopitar is going to continue to produce, the biggest reason why I'm going to ride the low-owned Kings tonight is Arvidsson who I expect to have a bounce-back season and fill his offensive potential following an offseason trade from the Nashville Predators.
After averaging scoring 94 goals in a three-season span (one goal per 2.30 games played), Arvidsson tallied just 25 over his last two seasons when he averaged a goal per 4.28 contests. He's dealt with injuries in each of the last three seasons, but I'm looking closely at his 6.6% shooting rate and expecting notable regression back towards — or above — the mean which in his case is 11.4% for his career.
Not only should he enjoy more puck luck, but he puts a ton of pucks on goal as well. He posted seasons of 246 and 247 shots on goal from 2016-17 to 2017-18, and for his career he's averaged 2.90 shots per game and a hair over 3.00 shots per game last season. That's a hearty 246 shots in an 82-game season if he's able to stay healthy.
He's also never played with a center as talented as Kopitar, all due respect to Ryan Johansen, his long-time center in Nashville. Arvidsson is set to flank the Slovakian at both 5v5 and on the Kings' top power-play unit, and while he's never been a huge power-play contributor, I would expect a banner year in that department as the Predators have struggled mightily on the man advantage in recent seasons.
Add it up and I'm excited to see what the Arvidsson/Kopitar duo can do in their first regular-season game together.
W – Patrik Laine (CBJ) – $5,400 vs. ARI
To be short, I think we're getting a huge discount here on Laine. He hasn't been the same player that was priced around $7,500 — give or take — in his heyday with the Jets, but I'm confident in at least a 30-goal season for an elite offensive, goal-scoring talent that clearly did not fit in well with Tortorella's structure after a mid-season trade from Winnipeg last year.
Notching 10 goals and 21 points in 45 games with Columbus was not what anyone was expecting. He was given about the same amount of ice time he was receiving in Winnipeg at 17:28 per game, but his 79 shots in those 45 games with the Jackets was also extremely unusual given his previous shooting rates.
In his first four NHL season, Laine averaged three shots per game. As noted above, that's 246 shots in a n 82-game season, a number he approached twice in Winnipeg with 241 shots and 245 shots in his sophomore and third season.
What I'm getting at here is that is the level he's capable of. A 30-plus goal, 225-plus shot season is well within his range this season under a new head coach. Maybe Texier isn't the most productive center yet at this stage of his young career, but also keep in mind Laine is an absolute weapon on the man advantage, tying for fifth in the NHL with 56 power-play goals through his first four NHL seasons before recording just four in 45 games last season with Columbus.
We'll see how it plays out this time around in Columbus for Laine, but for tonight you have to like this upside against a weak Coyotes roster and perhaps the worst goaltender in the NHL over the last two seasons.
D – Drew Doughty (LA) – $5,400 vs. VGK
Something tells me Doughty will be a man on a mission this season.
The fiery blueliner has already gone on record stating he expects his Kings to make the playoffs this season, and the fact that many are writing off his chances at making the Canadian Olympic team has irked him of late as well, so I expecting prime Doughty here this season.
I mean, he still recorded eight goals and 34 points in 56 games last season with 101 shots on goal and another 83 blocks to boot. He's going to once again log a ton of ice time as his 26:23 average from last season was the highest in the entire NHL.
He too was a beast on the power play as well. His 18 power-play points last season tied him with Keith Yandle and Dougie Hamilton for the sixth-most among NHL defensemen, but his six power-play goals tied Aaron Ekblad for the most among blueliners a season ago. With Kopitar, Arvidsson and Doughty on that top power-play — along with Dustin Brown — I have high hopes for that group this season, at least relative to last year.
Add it up and we will be in good shape should this low-owned Kings stack show up in what appears to be a difficult matchup on the surface.
D – Zach Werenski (CBJ) – $4,900 vs. ARI
Completing another three-man stack is Werenski who is the top dog on this Jackets blueline with Seth Jones traded to the Blackhawks this offseason.
It was another strong season for the offensive-minded defenseman despite some injuries as he posted seven goals and 20 points across 35 games on that low-scoring Jackets squad, also playing a career-high 24:22 per night. The team's lack of power-play success hurt Werenski as well as he didn't score a power-play goals and recorded just five man-advantage points on the season.
That said, with Jones gone the top power play unit is all his and he'll form a mini-stack on that group with Laine. He's been an extremely productive power-play producer in the past, and while the bonus points are nice there, I like the fact he was able to produce strong numbers at even strength.
Since he entered the league in the 2016-17 season, his 65 goals sit in a four-way tie for the third-most in the NHL among defenseman alongside Victor Hedman, Roman Josi and Alex Pietrangelo. That's pretty good company right there and Werenski is coming to us at a much cheaper price than those three this evening with all of those names at $6K or above.
Let's look for this stack to pounce on a weak Coyotes roster tonight.
UTIL – Artemi Panarin (NYR) – $8,100 vs. DAL
We had a ton of money to use with our two utility spots tonight and I am going to kick off a Rangers mini-stack with Artemi Panarin.
It wasn't an ideal opener for the Rangers last night in Washington as they were dealt a 5-1 loss by the rival Capitals, and Panarin was held off the scoresheet in that one and didn't manage a shot on goal to boot. That said, he obviously remains one of the NHL's best players and offensive producers.
He put himself over the top and into the conversation as one of the NHL's very best with a 32-goal, 95-point season across just 69 games in the 2019-20 season, his first in New York. He didn't disappoint in year two, posting 17 goals and 58 points in 42 games a season ago with 106 shots on goal.
He's no slouch in the department, but he's not a shot-on-goal machine, but rather an elite play-maker who can put the puck in the net as well. One major note to keep in mind is that he was an absolute beast on home ice last season, notching 12 goals and 39 points in 22 home games compared to five goals and 19 points in 20 road games, good for a cool 20-point difference. The splits weren't as wide, but his home production was superior as well the season prior.
As for the matchup, it's a tough Stars defensive group, but tonight's starter in goal is Braden Holtby, he of a 3.67 GAA and .889 Sv% in Vancouver last season. While the Stars' blueline is far superior to that Canucks group, he's struggled in the regular season now in four straight years.
Look for the Rangers to bounce back tonight.
UTIL – Mika Zibanejad (NYR) – $7,500 vs. DAL
I just cannot get this guy to produce when he's in my lineup, but with so much cash left to play with in this spot, he makes sense as a mini-stack with Panarin.
We won't likely get much 5v5 exposure with these two as they skate on separate lines in the Rangers' top-six, but they do team up on an extremely talented power play unit that certainly has top-10 potential. Zibanejad has been a lethal power-play weapon on recent years, ranking fifth in the NHL with 50 power-play goals over the last four seasons, notching at least 10 man-advantage markers in each of those years.
He too posted zeros across the board in a lackluster opener in Washington last night, but is going to bounce back in a hurry. his second half of last season showed what he's capable of and this guy posted 41 goals and 75 points in just 57 games played two years back. He's going to produce.
Whether the production comes at even strength or on the power play alongside Panarin, I like what we have against a suspect netminder this evening.
G – Elvis Merzlikins (CBJ) – $7,300 vs. ARI
While the Coyotes back end isn't looking good, the offense should absolutely struggle and might be the worst in the NHL.
There's a wealth of offensive pieces that were dealt away this summer and that was from a Coyotes offense that ranked 23rd with just 2.68 goals per game. They actually fared well on the power play at 20.8%, but those units are extremely watered down with Oliver Ekman-Larsson, Conor Garland and Christian Dvorak now playing elsewhere and Phil Kessel currently injured before likely being traded as well.
In short, don't expect much from this new-look Coyotes offense this season.
And then there's Merzlikins himself. He's playing this season with a heavy heart following the tragic passing of teammate and close friend Matiss Kivlenieks, and has stated he's going to attempt to win the Vezina Trophy in his honor. He's bound for a strong season, and he's already posted a stout 2.54 GAA and .920 Sv% across the first 61 appearances of his NHL career.
He's been far superior at home in his career as well, posting an eye-popping 2.05 GAA and .935 Sv% in 27 career home games compared to a 2.92 GAA and .907 Sv% on the road. He also has recorded six of his seven career shutouts at home as well.
Add it up and Merzlikins looks to be offering a wealth of value at this low price.