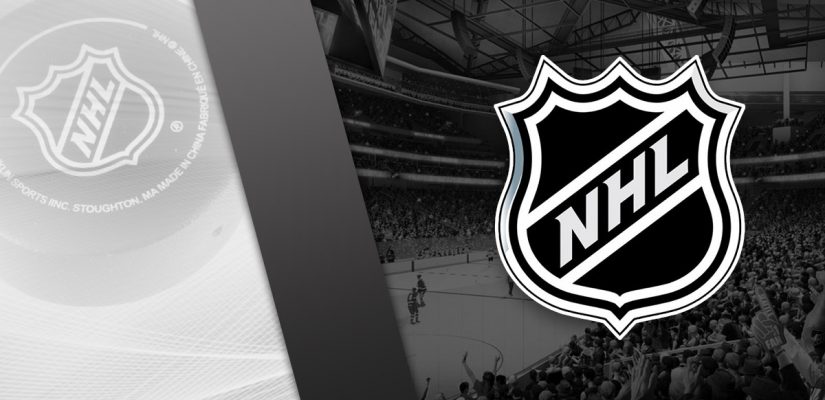 Our night started off just fine with a goals from Mika Zibanejad and Michael Bunting in the early portion of the evening, but it was downhill from there.
Those would be the lone two goals we tallied while having zero exposure to the Flyers and Blues hurt. I faded the Blues for GPP reasons, but the Flyers took it to the Kraken as well while the Flyers and Blues combined for 13 goals.
Jordan Binnington even surrendered four to the low-scoring Coyotes as it just wasn't our night.
We'll look to bounce back on tonight's larger 11-game main slate!
FanDuel NHL DFS Picks – October 19, 2021
C – Mark Scheifele (WPG) – $7,300 vs. MIN
The Winnipeg Jets haven't exactly come out of the gate swinging as they dropped a pair of winnable games in Anaheim and San Jose to begin the season, scoring just four goals between those two contests. This remains a high-end Jets offense, however, and despite missing Blake Wheeler I want to see if they got off the schneid tonight at projected low ownership.
The Wild were the best defensive team in hockey in terms of preventing high-danger scoring chances last season, but it's a new-look blueline in the bottom-three after Ryan Suter and Carson Soucy left in the offseason. It's a middle of the pack group in that department in this season's infancy, but they've allowed just three goals in two games to this point in the season.
Scheifele didn't play in the team's opener due to a suspension from last postseason, and he was held off the scoresheet with two shots on goal in the loss to the Sharks on Saturday. He logged close to 20 minutes in that one, and will be leaned on heavily tonight with Wheeler sidelined at the moment.
Here's a guy coming off 21 goals and 63 points from a season ago and while he doesn't shoot the puck at the same high rates as other superstars on his level, he scores at a high 16% clip for his career including a 16.7% mark from a season ago.
You don't keep this guy down long, and despite the Wild's strong start to the season defensively, I want to see if the Jets can break out at low ownership tonight.
C – Dylan Larkin (DET) – $5,800 vs. CBJ
The Red Wings remain a young and rebuilding club up front, but I'll bet on a bounce-back season from Larkin here after he endured some tough puck luck a season ago.
Larkin tallied just nine goals and 23 points in 44 games last season, but also fired a healthy 134 shots on goal in that time, good for a hair over three shots per game. The problem was only 6.7% of those shots went in, a career-low for the speedster. He doesn't shoot at a high rate to begin with at just 9.2% for his career and he now has two seasons under 7% for his career in six seasons, but 6.7% is a little low.
So, for a guy that's put as many as 287 pucks on goal in a single season, I'll expect some positive shooting-rate regression here and that's been the case so far as he scored in his first game of the season before being suspended for the second.
The Wings are obviously not a high-octane offense at this point and ranked 30th with just 2.23 goals per game last season, and while the Jackets have allowed just three goals in two games, they also rank 21st in high-danger chances against/60 in the early going while Joonas Korpisalo makes his season debut between the pipes on the heels of an ugly 3.30 GAA and .894 Sv% from last season.
The Jackets have also been a superior defense at home than on the road in recent years, so let's see if the Wings can hop on them with Larkin leading the charge.
W – Kyle Connor (WPG) – $7,100 vs. MIN
The key in GPPs is to get very good players at low ownership and we certainly should have that here with Connor given the size of the slate and the Jets' slow start to the season.
It would appear to be a very strong bet to peg Connor in for 30-plus goals on an annual basis with 40-goal upside. The guy has scored as many as 38 in a season and his 26 across 56 games from last season paced him out for his second career 38-goal campaign. Over the last four seasons, Connor's 129 goals ties John Tavares for seventh-most in the NHL , but also ranks second among left-winger next to Alex Ovechkin's NHL-best 172 in that time.
He's off to a strong start with a goal on seven shots across the first two games of the season while averaging just shy of 20 minutes per game next to Scheifele on the top line and top power play unit. Keep an eye on that power play as Connor's 10 man-advantage goals from a season ago tied him for fifth-most in the NHL. The Wild are just 75% on the penalty kill in the season's very early stages.
This duo certainly brings a high-ceiling at low ownership.
W – Tyler Bertuzzi (DET) – $4,400 vs. CBJ
The remainder of our Red Wings stack brings some real nice value potential to the table, beginning here with the power forward Bertuzzi who is off to a scorching-hot start to the season.
In fact, he already has a four-goal game under his belt as he tallied four of the six Red Wings goals in their season-opening defeat to the Lightning last week while he's also added an assist and six shots on goal through those two games. One of those three goals came on the man advantage as well.
The first @Enterprise hat trick of the season goes to @tylerbertuzzi!!! ??? #NHLFaceOff pic.twitter.com/LoKdKHfSQ6

— NHL (@NHL) October 15, 2021
On a weak Red Wings offense, the 26-year-old has been quite productive. He rattled off back-to-back 21-goal seasons before having his season cut short to just nine games last year, but he still managed five goals and seven points in that time. Over the last three seasons plus this one, Bertuzzi has tallied 51 goals and 107 points across 155 games. That's excellent production on one of the league's weakest offenses.
A common theme in this lineup is loads of ice time, and Bertuzzi certainly falls into that category with 19:57 a night through two games, but he's also averaged at least 19:19 per game in each of the last two seasons as well.
At this price, I think we'll give it a go and see if he can continue his early-season success, but also continue to produce at the highly underrated clip from the last few seasons in general.
D – Nate Schmidt (WPG) – $3,900 vs. MIN
Completing our three-man Jets stack here is Schmidt who has taken over the lone blueline spot on the Jets' top power play unit after Neal Pionk began the season in that spot.
He certainly isn't among the game's best offensive defenseman, but he'll see some very low ownership tonight and has shown some offensive potential in the past. He endured a down 2020-21 season on a poor Canucks team as he registered just five goals and 15 points with 76 shots and 72 blocks across 54 games, posting some decent peripherals despite the lack of offensive production.
However, he was a nice fit in Vegas where he accrued a healthy 97 points across 196 games, scoring 21 goals in that time. In addition to his first-unit power play duties, Schmidt is also skating on the team's top pair with Josh Morrissey and has averaged 22 minutes per game across his first two contests in a Jets uniform.
I'm not thrilled with Pionk as a cash option, but I project tiny ownership for him in GPPs tonight so let's see if a talented Jets top power play unit can do some damage in this one tonight.
D – Quinn Hughes (VAN) – $6,400 vs. BUF
The Canucks are going to see some ownership tonight as they go into Buffalo to take on the Sabres. Yes, the undefeated Sabres.
Of course, early-season results have to be taken with a grain of salt, but the Sabres also rank second in the league in terms of high-danger chances allowed while they've allowed just two goals through the first two games of their season.
That said, expect the script to flip tonight as Hughes and the Canucks come to town. Vancouver has scored seven goals in three games (2.33 goals per game), but are also 25% on the power play in that time where Hughes tends to shin brightest. His 44 points on the power play over the last two seasons ranks second among defenseman behind only Victor Hedman's 46.
He's off to a nice start this season with a goal and an assist with eight shots and four blocks in those three games while averaging a whopping 27:39 of ice time per game. He's also over 53% in terms of shot attempts (Corsi For%) at 5v5 on the season, so he's driven some even-strength play as well.
I'm not worried about ownership as the skill level of this Canucks offense should be able to get to an overachieving Sabres back end tonight.
UTIL – Elias Pettersson (VAN) – $7,200 vs. BUF
It was a dreadful season for Pettersson and the Canucks last year as the Swede skated in just 26 of the team's 56 games and tallied 21 points in that time with 10 goals on 63 shots. He's approached a point-per-game pace in each of his first three seasons in the NHL as he's tallied 155 points in 168 career games.
He's off to a nice start this season with a goal and an assist in three games, but the most noticeable change has been his shots total as he's peppered 13 shots on goal in that time. He's averaged just 2.24 shots per game in his NHL career so far, but his early return this season is more than four shots per game, so we'll keep an eye on that as we move along. He's also a highly efficient shooter with a career 17.3% career shooting rate, so he makes them count.
He's also seen a major spike in ice time early as well, averaging a mammoth (for a forward) 23:02 of ice time per game after a career-high of 18:34 per game from last year's injury-shortened season.
With just a 7.7% shooting rate on the season we should see a spike in scoring if he continues to put the puck on net at a high rate, so let's look for that positive regression to kick in tonight.
UTIL – Nils Hoglander (VAN) – $4,600 vs. BUF
While Brock Boeser remains a game-time decision for this evening's contest in Buffalo, it does appear that Hoglander will flank Pettersson at 5v5 as the team has looked to spread the offensive wealth with J.T. Miller lining up as the third-line center for the moment, subject to change.
Hoglander proved worthy of such an assignment last season as he recorded 13 goals and 27 points in 56 games, good for a 19-goal season across a full 82-game campaign which is certainly a very successful campaign for a 19-year-old rookie.
Now, the 20-year-old has jumped out to a fine start this season with two assists and 10 shots in three games while skating 16:51 per game. We'll have to see whether Boeser plays or not, but if the goal-scoring right winger is not in the lineup, it's possible Hoglander will get some first-unit power play time, but he'd still be in competition for that spot with Tanner Pearson and Conor Garland.
Nonetheless, it's the 5v5 aspect I'm after here. After all, his only power-play point from last season was a goal, meaning he notched 12 goals and 26 points in 56 games at 5v5 in less than 16 minutes of average ice time.
It certainly appears as if he's earned an increased role on the team this season and we'll look for him to find the back of the net for the first time this season tonight.
G – Connor Hellebuyck (WPG) – $8,000 vs. MIN
There's a wealth of goaltending opportunities on this slate and the $7,300 Thatcher Demko look like one heck of a play, but he'll be a highly-owned play as well at such a cheap price in a seemingly excellent matchup.
Besides, our budget allowed us to spend more than that and I want to see what Connor Hellebuyck has in store after a couple of shaky starts to his season. Hellebuyck surrendered four goals on just 22 shots in Anaheim before yielding another four on 31 shots in his second straight loss in San Jose.
That said, this isn't going to last long. The 2019-20 Vezina Trophy winner is very much one of the world's top goaltenders and he's proven it behind a weak Jets blueline in the past. The club is ranking sixth in scoring chances against/60 at 5v5 so far in two games this season, so it appears that group could be better protecting their valued netminder.
I mean, over the last two seasons, Hellebuyck has turned in a 2.58 GAA and .920 Sv% and sits second with 55 wins. That's the exact same save percentage as Andrei Vasilevskiy, for example, so he's very much in the conversation as one of the league's best.
The Wild have tallied five goals in two games to start their season 2-0-0, but they've also fired an average of 36.5 shots per game in that time. That means Hellebuyck could be busy and provided the opportunity to rack up the saves if he's sharp.
His early-season struggles could very well have him off the radar tonight, but positive regression is coming and let's have that kick in this evening.