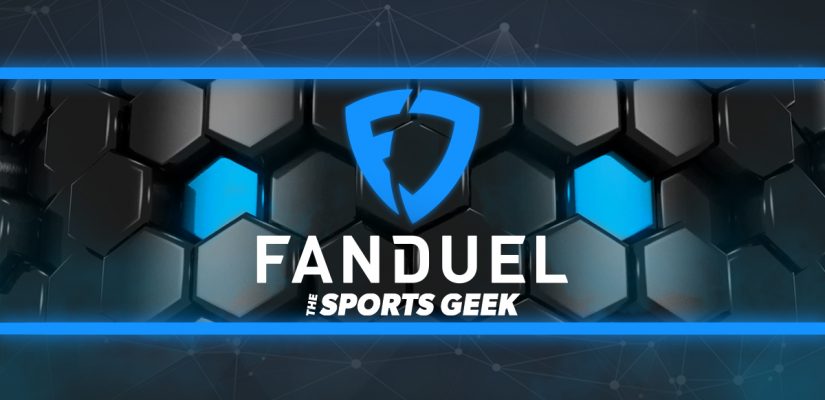 My apologies as I experience some maddening connection issues prior to yesterday's four-game main NHL slate, and therefore was unable to get a FanDuel NHL DFS Picks piece out.
However, I am back in action today with another four-gamer on tap, so let's dive in and make it a good one!
FanDuel NHL DFS Picks – August 18, 2020
C – Kevin Hayes (PHI) – $5,300 vs. MON
This is actually a cash-aimed lineup, but a little bit if a finicky one thanks to a stack I have going in the later games, but Hayes makes sense down the middle at a reasonable cost.
The big center enjoyed a solid season in his first tour of duty with the Flyers, tallying 23 goals and 41 points in 69 games to go along with 175 shots on goal. That said, he hasn't been much of a factor on the scoresheet in this series.
After Hayes notched four helpers over the first two games of the round robin, he has been held off the scoresheet for four straight games now and logged just one shot on goal in three of those four contests. His usage isn't in jeopardy given his 200-foot game as he's skated at least 16:06 in all six postseason games so far and more than 18 minutes twice, although some of that ice time comes on the penalty kill along with his role as the second-line center and second-unit power play pivot.
Aside from the Habs' Game 2 offensive outburst, it's been a low-scoring series to this point with some quality goaltending, but I'll look for Hayes to break through in this one tonight.
C – Lars Eller (WSH) – $4,200 vs. NYI
Keep an eye on the status of Capitals center Nicklas Backstrom as we approach lock for this one as he has missed much of the series after sustaining a concussion early in Game 1, but with that injury came a promotion for the veteran Eller.
Eller left the bubble to attend the birth of his child, but he's been leaned on heavily when present. He's skated at least 17:11 in all three of his postseason games and at least 18:34 – and as much as 21:29 – in the two games against the Islanders this series. He notched a helper in his lone round-robin game, but has been held off the scoresheet in both contests against the Isles to this point.
That said, he put five shots on goal in that that time while he gets a nice spot on the second line between Jakub Vrana and T.J. Oshie, two players who combined for 51 goals during the regular season.
He's not going to bring the highest floor to the table, but he did just fine with 16 goals and 39 points and 151 shots in 69 regular-season contests, so I believe there's some value to be had here if Backstrom sits this one out tonight.
W – Travis Konecny (PHI) – $5,900 vs. MON
Skating to the right of Hayes at 5v5 for the Flyers will be Travis Konecny coming off a breakout regular season.
The 23-year-old notched 24 goals for the third season in a row, but he set a new career-high with 61 points on the season with 141 shots on goal across his 66 games. Konecny's breakout season earned him a role on the Flyers' top power play unit where he tallied five goals and 23 points on the season as part of his 16:48 of average ice time – also a career-high figure.
Like Hayes, however, Konecny has been quiet in this series with zero points in the three games while he has just two assists in his six postseason games in total. He's managed five shots on goal across the last two games and has skated more than 17 minutes in two of the three contests, but that has yet to lead to production as he's also battling a leg injury.
While Carey Price has been spectacular, let's look for this second line to bust through tonight while Konecny could be in line for some power play points alongside the Flyers' top offensive weapons.
W – Mark Stone (VGK) – $7,500 vs. CHI
The Chicago Blackhawks lived to fight another day thanks to a gargantuan effort from netminder Corey Crawford in Game 4 to avoid the sweep, but the Blackhawks were thoroughly dominated in that game to be sure.
I've mentioned a couple of times when stacking the Golden Knights in these playoffs that they dominate the possession game with a league-best Corsi For% and Scoring Chances For% in the regular season, and that rings especially true against this Blackhawks team that was vastly outplayed in the regular season with very weak advanced possession figures, some of the worst in the league, in fact.
If we are targeting the possession aspect of this series then Stone is a must, especially in cash games. Stone notched 21 goals and 63 points with 168 shots on goal in 65 regular-season contests, although he's been held fairly quiet with a goal and an assist in the four games this series. He wasn't held quiet in the round robin, however, as he tallied two goals and five points in three games and now has three goals and seven points in seven postseason contests.
As a fixture on the top line and top power play unit, look for Stone to enjoy a multi-point effort in this one tonight.
W – Max Pacioretty (VGK) – $7,100 vs. CHI
Pacioretty missed Game 2 of this series with an undisclosed ailment, and while he's been held pointless in the three games he's played in these playoffs, it's only a matter of time before this guy breaks through.
Pacioretty skated more than 18 minutes and put five shots on goal in the Golden Knights' Game 4 loss, the second time he's recorded at least four shots on net in his three playoff games so far. High shot volumes are nothing new for the former Montreal Canadien as Pacioretty peppered 307 shots on goal in the regular season, good for third-most in the league behind only Nathan MacKinnon and Alex Ovechkin.
He put those shots to good use as he notched 32 goals as well, cracking the 30-goal barrier for the first time since the 2016-17 season with the Canadiens, but he also went on a stretch of five straight 30-goal seasons before that, excluding the lockout-shortened 2012-13 campaign.
Bottom line is this guy was one of the better scorers in the league this season and look for him to keep putting plenty of pucks on goal against a Blackhawks team that allowed the most shots per game this season.
W – Jonathan Marchessault (VGK) – $6,900 vs. CHI
Next man up in our Vegas stack is Marchessault who won't skate with Pacioretty and Stone on the top line but will flank them on the Golden Knights' top power play unit.
This is where the stack gets a little weird as Paul Stastny missed Games 3 and 4 with an undisclosed injury, and with Vegas likely to wrap things up tonight I wouldn't be surprised at all to see the team exercise caution with the veteran again tonight. That means Chandler Stephenson should center the Pacioretty/Stone top line, but his floor is so low that I wanted to get Marchessault into this stack given his high shot volume for cash games.
The 29-year-old winger out 235 shots on goal in just 66 regular-season games, notching 22 goals and 47 points in the process. He kicked off this series with with a pair of two-assist games, and while he's been held off the scoresheet over the last two, he's put nine shots on goal in that time. For the series, Marchessault has put 18 shots on goal, good for a cool 4.50 shots per game so far.
That's the kind of the floor we can't be missing out on tonight in cash games.
D – Shea Theodore (VGK) – $5,800 vs. CHI
Completing our four-man Golden Knights stack is Theodore who is turning into one of the highest-floor blueliners available in this league.
He came out of the gates white-hot in these playoffs, notching two goals and four points with 11 shots on goal in three round-robing games, but all of that production came across the final two tune-up contests. In this series, he has a goal and an assist in four games, but also at least three shots on goal in all four contests and 13 in total. For good measure, Theodore has also blocked seven shots in four games this series.
It's the type of cross-category production we've come to expect after an excellent regular season that included 13 goals and 46 points in with 219 shots on goal in just 71 regular-season games. Theodore came just shy of averaging a block per game with 69 in those 71 contests as well.
I expect the Golden Knights to dominate once again and this four-man stack should by all means be right in the middle of that action.
D – Nick Jensen (WSH) – $3,600 vs. NYI
The floor here is low as Jensen isn't ideal for cash games, but at least we're getting a mini-stack with Eller here while Jensen has displayed some offensive potential in the past.
The Capitals acquired the blueliner at last season's trade deadline after he tallied 15 points in 60 games with the Detroit Red Wings, although he's scuffled in his Capitals tenure to this point with just 13 assists and 89 shots on goal across his 88 career regular-season games with the Caps.
He's been held off the scoresheet in his six postseason games so far, but he did log more than 22 minutes in the Caps' Game 3 OT loss while putting three shots on goal in that one. He's lined up on the second pair alongside Dmitri Orlov, so he should log some decent minutes again in this one tonight.
Again, I'm not going to act like Jensen brings a wealth of value potential to this lineup, but rather than roll with a one-off defender I prefer the mini-stack with Eller that could even get this lineup into some GPPs tonight at low ownership.
G – Carter Hart (PHI) – $8,500 vs. MON
The top two goaltenders on the slate for cash games are Robin Lehner and Carter Hart, but with my four-man Vegas stack not allowing me to use Lehner, I am going with Hart as I'd rather have my four-man position player stack going for the Golden Knights tonight.
After all, Hart has been fantastic in two of the three games in this series so far.
He turned aside 27 of 28 shots for a Game 1 win and bounced back from a Game 2 shellacking with a 23-save shutout in Game 3. Add in the two round-robin starts and the young netminder carries a stout 1.51 GAA and .949 Sv% into this contest tonight across his five postseason starts to this point.
Hart was disastrous on the road this season and nearly unbeatable at home, but he's fared quite well in the Toronto bubble to this point.
With the Flyers listed as -125 favorites this afternoon, look for Hart to get back into the win column and take a stranglehold on this series in the process.