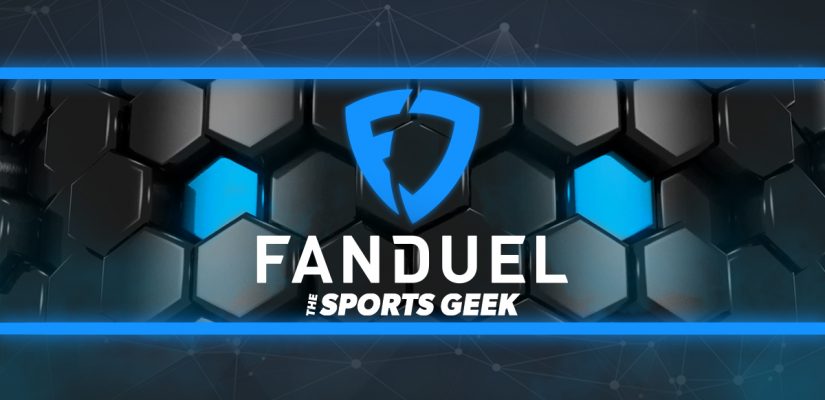 It's been an extremely cold month of March with my FanDuel NHL DFS Picks.
For the most part I've been rolling out GPP picks and looking for tiny ownerships. Not ones with ownerships in the 10% or more range, but mostly looking for plays under 5% owned to we not only have a chance to cash, but to take down some GPPs. When you inherit that much risk on a nightly basis in search of a GPP takedown, losing streaks like this are a very real possibility.
We have a seven-game slate going on this Monday evening, and yes we're going to look for some more tiny ownerships in search of some big-time GPP success!
FanDuel NHL DFS Picks – March 29, 2021
C – Sidney Crosby (PIT) – $8,300 vs. NYI
Facing the Islanders is one of the more daunting tasks from an offensive standpoints as Barry Trotz's club is once again one of the best defensive teams in the league.
Indeed, the Islanders rank fourth with 2.31 goals against per game on the season with a penalty kill that sits 11th with an 80.9% clip. That said, the Pens hung six on the Islanders their last time out on Saturday and have scored at least three goals against the Islanders this season in six of their seven meetings to this point in the season.
It's also a beat up Penguins offense right now. Evgeni Malkin is out week-to-week and his right winger — Kasperi Kapanen — is also out of the lineup for the foreseeable future. Additionally, second-line left winger Jason Zucker is questionable for tonight's game after missing the last five weeks with a lower-body injury. In other words, the Crosby line that skates together at 5v5 and on the top power play unit is going to be leaned on in a big way for this one tonight.
Crosby has had a monster month of March so far, tallying 21 points in 14 games for the month including three goals and 10 points over his last five games. He notched a goal and an assist in the Pens' win over the Isles on Saturday.
For the season, the future Hall of Famer has notched 14 goals and 39 points in 34 games to go along with 104 shots on goal. He's added four goals and 15 points on the power play to boot.
He's seeing big minutes with Malkin out of late, so let's see if he can stay white-hot despite another difficult matchup tonight.
C – Casey Mittelstadt (BUF) – $3,000 vs. PHI
Here we go with a player that should see minuscule ownership tonight, but I love the opportunity ahead of him if lineup projections hold into this game.
As the moment, Mittelstadt is projected to skate alongside Taylor Hall at both 5v5 and on the Sabres' top power play unit. He has just one goal and five points in 18 games this season on 19 shots, but his tiny 5.3% shooting rate is due for an upgrade moving forward, but it's the ice time of late that I like and it should hold up with fellow center Eric Staal now a member of the Montreal Canadiens. Mittelstadt has skated at least 15:46 in four straight games and at least 16 minutes in five of his last eight games. He's skated at least 16:24 in each of his last three games.
While we know the Sabres' offense is struggling and they've lost 17 straight games, the opportunity to win tonight is solid. The Flyers have lost four of their last five games and have averaged a whopping 4.7 goals against per game over their last 10. Their overall defense ranks 30th now with 3.58 goals against per game, as does their penalty kill at 72.8%. That penalty kill has gone 61.5% (8 for 13) over their last three games.
Mittelstadt certainly seems to have some serious value potential against of the worst — and most struggling — defenses in the NHL.
W – Jake Guentzel (PIT) – $7,500 vs. NYI
The reasoning for Guentzel in this lineup is simple if you read the Crosby explanation above.
Guentzel is going to skate with No. 87 at both 5v5 and on the Pens' top power play unit once again tonight. That power play scored two goals on four opportunities for the second straight game on Saturday while that man advantage has finally cracked the 20% barrier on the season at 16th with a 20.4% clip. That said, it's obviously nice to get that group in this lineup while they're hot.
For the season, Guentzel has tallied 14 goals and 35 points in 35 games to go along with 91 shots on goal. Of course, he too is white-hot at the moment with seven goals and 17 points across 15 games for the month of March while he tallied a pair of assists in the Pens' rout of New York on Saturday. Guentzel has at least one point in 15 of his 17 games for the month.
If you're using Crosby, Guentzel is simply a must in this matchup tonight.
W – Bryan Rust (PIT) – $5,900 vs. NYI
Completing our three-man stack is Rust who will form a three-man stack with Crosby and Guentzel on the Pens' top line and top power-play group.
I really like the price we're getting here with Rust. Of course, the matchup is tough on the surface but he's been far more productive than a player worth a sub-$6K price tag. Rust has tallied 14 goals and 28 points in 35 games with 112 shots on goal in that time. In other words, his production is quite similar to that of Crosby and Guentzel minus a few assists. He leads that group in shots with an identical amount of goals.
Of course, he too is hot for the month of March, registering eight goals and 13 points in 15 games for the month while he did most of the damage on Saturday with a hat trick as part of his five shots on goal for the night. He now has five goals and eight points over his last six games.
Bryan Rust: 3 Goals
Sidney Crosby: 1 Goal, 1 Assist
Jake Guentzel: 2 Assists

Bryan Rust earned a hat trick against the Islanders, but the whole top line lead the charge: https://t.co/GNzpxMbZJv pic.twitter.com/n6ygChdDpE

— Pittsburgh Penguins (@penguins) March 28, 2021
This stack is going to see big minutes and considering the Pens have scored 15 goals over their last three games, I like the chances of further production in this one tonight.
D – Rasmus Dahlin (BUF) – $3,800 vs. PHI
Next man up in our three-man Sabres stack is Dahlin who has slipped all the way to a couple hundred bucks under the $4K price tag. Of course, we know why, but I'll take his skill set against this Flyers back end all day at this price, regardless of his team's monstrous losing skid.
For the season, Dahlin has recorded two goals and 12 points in 33 games to go along with 68 shots on goal and 31 blocked shots to boot. Of course, the production is down, but this is a player that recorded 44 points in 82 games as an 18-year-old rookie two seasons back before ramping up to 40 points in just 59 games as a 19-year-old sophomore last season.
His ice time keeps increasing as he is logging nearly 21 minutes per game this season — a career-high — while he's the lone defenseman on a power play unit that ranks 12th with a 23.3% clip. Of course, that power play has slipped of late, but it's also going up against a weak and struggling Flyers penalty kill.
With a 2.9% shooting rate that's below his 4.5% career mark, tonight seems like a fine evening to get that positive goal-scoring regression going.
D – Brent Burns (SJ) – $6,200 vs. MIN
After scoring just two goals over their two-game series with the Coyotes over the weekend, the Sharks' matchup actually gets far worse tonight against a stout Minnesota Wild defense and penalty kill. A brutal matchup to be sure, but we're going to get a couple of high-floor players into this lineup and see if they can breakout through at low ownership in GPPs.
Burns' production is dipping as he approaches his later 30s, but he's still notched five goals and 18 points in 33 games with 78 shots on goal and another 57 blocked shots as well. Obviously, the peripherals are real good still and despite failing to hit the scoresheet across his last two games, Burns managed at least eight FanDuel points in both thanks to five shots and six blocks across those two contests.
He's produced at least eight FanDuel points in five of his last six games with as many as 22.4 in that time. I just don't see many people wanting to back the Sharks to begin with, but also not wanting to pay the steep price to do so as we are in this lineup. It's risky, but that's the name of the game in GPPs and we're still getting a very talented player into our lineup at the end of the day.
UTIL – Taylor Hall (BUF) – $5,700 vs. PHI
Completing a three-man Sabres stack is Hall whose days in a Buffalo uniform are likely limited as he's surely going to be dealt prior to the April 12 trade deadline during a miserable lone season in western New York.
For the season, Hall has tallied all of two goals in 33 games. He's added 15 assists for 17 points in that time, but this shooting rate regression is just unprecedented.
After scoring a goal on two shots in his first game of the season, Hall has now managed just one goal over his last 32 games and 77 shots on goal. His 2.5% shooting rate for the season is laughable, but he actually owns an even smaller 1.3% mark over his last 32 games. I mean, he's obviously have a down year but you have to believe he finds the back of the net very, very soon.
This is a guy that's still logging more than 18 minutes a night more often than not with 18:49 of average ice time per game on the season. He recorded a pair of assists in his last time out against the Flyers while the four goals the Sabres scored in that one was tied for their second-highest output of the season. Their highest output was a 6-1 win over these Flyers in their third game of the season.
Let's be here for the Hall positive regression train tonight.
UTIL – Evander Kane (SJ) – $7,700 vs. MIN
Just how many people are going to pay a near $8K price tag for a member of the Sharks in a matchup with the Wild tonight? I'm assuming not many, which is why I actually like getting him into this lineup despite the steep cost and tough matchup.
Kane has been held off the scoresheet in back-to-back games, but had a two-goal game prior to that with Burns notching an assist on both tallies. He also still has seven goals and 14 points in 15 games for the month of March.
For the season, the power forward has 14 goals and 29 points in 33 games to go along with 111 shots on goal. He's averaging nearly 20 minutes a game on the Sharks' top line and top power-play unit where he'll skate with Burns.
The Wild have solidified their defense after a rough showing against the Avs a week and a half back, but also were outshot 37-11 by the Blues their last time out. The Wild now have allowed an average of 37.8 shots against per game over their last five.
We have a couple of high-priced, high-floor players going in this lineup, and if they can combine for a goal or two this evening it would be a major boost to this GPP lineup.
G – Linus Ullmark (BUF) – $6,600 vs. PHI
Completing our lineup tonight is Ullmark who had a real nice showing on Saturday after missing a month's worth of action due to a lower-body injury.
Ullmark was pepped with 36 shots on Saturday, but made 33 saves in the process. He carried the Sabres to a 2-1 lead entering the third period, but the Sabres were outshot 15-3 in the final frame and Ullmark surrendered a pair of Boston Bruins goals en route to a 3-2 loss that extended the Sabres' winless streak to 17 games.
That said, this guy has been real good all season.  Ullmark will carry a 2.49 GAA and .918 Sv% into action across 13 starts, going a respectable 5-5-2 in the process. Remember, he's been out of the lineup for much of the Sabres' historically-poor winless drought.
The Flyers rank 13th on offense, but also rank 26th in both scoring chances for/60 and high-danger chances for/60, as per Natural Stat Trick, and their 2.54 goals/60 at 5v5 is well above their 2.01 expected mark, so their offense should regress moving forward.
He's dirt cheap, but he's been the better goaltender regardless of who the Flyers start tonight, so let's see if he can backstop the Sabres to their first victory in 18 games tonight.