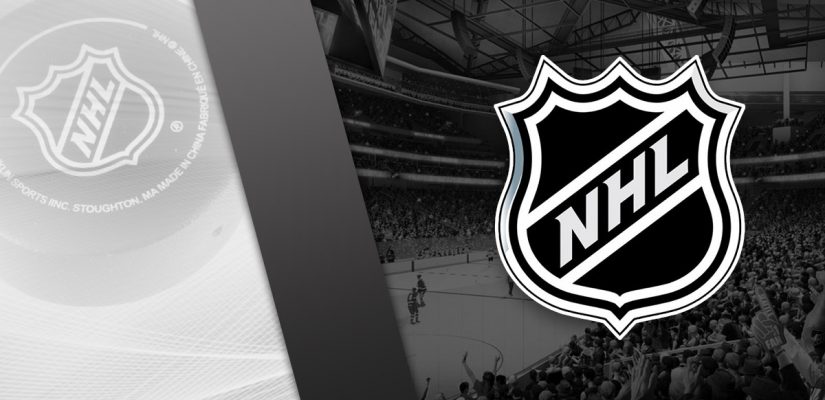 Well, I didn't see that one coming.
I'm not going to spend much time lamenting a night that just did not go our way.
We actually started on an excellent note as Casey Mittelstadt and Jacob Bryson combined for an early Sabres goal, shooting us to the top of GPPs in the very early stages of the evening.
It was all downhill from there.
The Leafs stunk the joint out from start to finish and our three-man stack of Tavares, Nylander and Kerfoot did not get on the scoresheet on the lone Leafs goal of the evening.
The Predators were also upset 4-3 by the Seattle Kraken, which was a double-whammy as only Matt Duchene's two goals accounted for our lone points on the night and Juuse Saros did not have a good night himself.
All told, it was a cringe-worthy evening that we will look to turn around on this bigger nine-game main slate!
FanDuel NHL DFS Picks – March 3, 2022
C – Connor McDavid (EDM) – $10,100 vs. CHI
We used McDavid on Tuesday in Philadelphia and he had a nice night for us with a goal, an assist, seven shots on goal and a blocked shot to boot. Something similar would be nice tonight against a Blackhawks team that can be taken advantage of.
Admittedly, I was rather shocked to hit up my advanced data source Natural Stat Trick and find the Blackhawks sitting third in high-danger chances against/60 at 5v5 and while they slip to 14th in expected goals against/60, that's still above league average. Didn't see that coming while their 2.66 goals against/60 sits above their 2.42 expected mark.
That being said, handling McDavid and the Oilers' big boys could be a problem, especially if Marc-Andre Fleury isn't on his A-game. There's also one area we can target here outside of even-strength offense: special teams.
The Oilers have been one of the best, if not the best power play clubs in the league over the last few seasons. That hasn't changed this time around as the Oilers not only sit third in the NHL at 26.3% for the season, but still fifth with a 25% clip on the road. At the same time, the Blackhawks rank 28th with a 75.3% mark on the penalty kill and while it improved to 79% at home, it's still the league's 20th-ranked home PK.
Enter McDavid who sits one point ahead of teammate Leon Draisaitl for the NHL scoring lead with 77 points — 29 of which are goals — across 53 games. His 211 shots on goal are tied for fifth league wide as well.
There's never much explanation required when rostering 97, but the special teams department could prove fruitful for the Oilers in this one.
C – Leon Draisaitl (EDM) – $9,800 vs. CHI
I want as much exposure to this lethal Oilers power play as I can get, so I went big and paid up for the top two point-getters in the NHL.
Draisaitl sits one point ahead of the Panthers' Jonathan Huberdeau for second in the NHL with 76 points across 54 games , but he's also tied with the Maple Leafs' Auston Matthews for the NHL goal lead with 37. Of course, he too racks up plenty of shots with 183 shots on goal for the season, good for ninth league wide.
Additionally, Draisaitl and McDavid are tied for the league lead with 30 power-play points apiece, four points clear of J.T. Miller and Artemi Panarin who are tied for second-most with 26 apiece. If that weren't enough, Draisaitl leads all forwards with 22:50 of average ice time per game with McDavid clocking in at second with 22:21 per contest.
It's just so difficult to keep these two off the scoresheet. Like McDavid, Draisaitl is coming off a one-goal, one-assist effort in Philly on Tuesday while he put five shots on goal as the duo combined for a hefty two goals, two assists and 12 shots on goal in that one. Draisaitl's tally on Tuesday came on the man advantage against a similarly poor Flyers PK.
Leon Draisaitl let's a shot rip on the power-play…

You know the rest. ? pic.twitter.com/WQsZGpI1rM

— Sportsnet (@Sportsnet) March 2, 2022
Again, we don't need to explain much more as to why Draisaitl makes sense even with McDavid atop this lineup.
W – Zach Hyman (EDM) – $6,400 vs. CHI
I suppose you could pivot to Kailer Yamamoto here at just $3,900 as he skates with Draisaitl on the team's second line and scored his last time out in Philly, but as I said, I want as much PP1 exposure as I can get here and Hyman fits that criteria.
Once again skating with McDavid on that top line, Hyman's production — and ice time — have skyrocketed of late. He's collected five goals and nine points across his last eight games while putting 24 shots on goal in that time, or three per game on average.
The ice time has also been massive of late. He's averaging 19:27 per game on the season, however he's skated at least 21:54 in each of his last five, at least 22:27 in each of his last four and at least 24:56 in each of his last two. He skated a whopping 26:39 two games back in Carolina. Skating on a line with McDavid at 5v5 and on the top power-play unit brings plenty of ice time, but it's been insane of late for Hyman in that department as new head coach Jay Woodcroft is certainly leaning on his big boys.
With 19 goals and 36 points in 48 games, Hyman is not only having a great seasons since joining the Oilers as a big-ticket free agent in the offseason, but should set new career-highs across the board. He did score 21 goals in just 51 games with the 2019-20 Maple Leafs, but his 19 this season puts him on pace for 30 this season if he can remain healthy the rest of the way while his 36 paces out to 57 which would be 16 clear of his previous career-high of 41, although that shortened 2019-20 season was a similar campaign to the one he's enjoying this time around.
Nonetheless, we know darn well why we want this three-man stack tonight as these three should have a night if the Oilers can click on the man advantage.
W – Phil Kessel (ARI) – $4,700 vs. COL
This is where we get into the serious GPP area of our picks as the Arizona Coyotes host the powerhouse Colorado Avalanche tonight.
The 'Yotes are certainly one of the more anemic offenses in the league as per their last-ranked 2.28 goals per game and their 29th-ranked 2.39 goals per game on home ice. Their 9.6% clip on the power play at home is also the worst in the business.
So, why the Coyotes as such heavy underdogs? Aside from the fact we're searching for low ownership in GPPs, the Avalanche aren't exactly a stout road defense. While they sit in a share of ninth with 2.54 goals against per game at home, they slip to 17th with 3.12 goals against per game on the road with a solid yet unspectacular 80% mark on the penalty kill away from home.
Why Kessel? Well, he should absolutely start scoring more goals for the remainder of the season. With just six goals on 112 shots, Kessel is shooting at just 5.4% on the season, a mark that is slightly less than half of his 10.9% career mark. His previous career low is 6.5% from his rookie season all the way back in 2006-07, but since then his low is 8.9% which is substantially higher than his current mark this season.
With an average of 3.14 goals per game over their last seven, perhaps the Coyotes can carry some offensive momentum into a difficult home matchup tonight.
D – Shayne Gostisbehere (ARI) – $5,300 vs. COL
Adding Shayne Gostisbehere in the offseason is turning out to be a very prudent move for the Coyotes as he's in the mist of a bounce-back season after falling out of the favor with the Philadelphia Flyers.
Despite the Coyotes sporting such an abysmal power play, we do get a PP1 mini-stack with Gostisbehere and Kessel. For his part, the former has notched nine goals and 31 points in 53 games on the season. Not bad for a defenseman on the NHL's lowest-scoring offense.
Not only that, but Gostisbehere is bringing attractive peripherals to the table in the form of 102 shots on goal and another 73 blocked shots to boot. Sure, his 8.8% shooting rate is above his 6.8% career mark, but he's bringing such heavy peripherals to the table that we can feel good about the cross-category upside, hence the elevated price tag.
With a goal, three points, 12 shots and six blocks over his last five games, the cross-category potential is clear. We just need it to show up tonight as what I presume will be very low ownership considering the cost and matchup.
D – Brad Hunt (VAN) – $3,800 vs. NYI
I'm putting this Canucks mini-stack in with a pencil for now as it makes some sense but I'm going to see how some line combinations work out throughout the day and early evening.
The Canucks are in a difficult spot to produce offense in this one as the Isles are allowing just 2.29 goals per game on home ice, good for the league's third-best home defense while their penalty kill sits at 84.6% at home, good for eighth league wide.
The Canucks haven't scored up to their potential this season, but we do get a PP2 mini-stack here at a cheap cost, the latter of which is required given the price we paid for the big boys at the top.
As for Hunt, he has yet to score on his 30 shots in 24 games this season and has recorded just seven helpers in that time. This is a d-man who scored as many as eight goals in just 59 games with the 2019-20 Minnesota Wild so there's certainly some offense in his game.
An outing like his last one in New Jersey would be beneficial tonight. Hunt collected an assist with three shots on goal in that one. With 66 points across 215 career NHL games, he's averaging about a point every 3.3 games, and with just two over his last 10, he's perhaps due to get right back on the scoresheet in a hurry.
Stay tuned on Twitter (@BKemp17) for updates on a potential replacement mini-stack, but for now I don't mind Hunt as part of a tiny-owned mini-stack tonight.
UTIL – Matias Maccelli (ARI) – $3,200 vs. COL
Here's my most intriguing pick of the night as Maccelli gets set for his NHL debut against the Avs.
For one, he's projected to skate on the team's second line with Kessel, although Daily Faceoff doesn't have him listed on either of the team's power-play units. Given the Coyotes' man-advantage struggles, I'm not too worried about that factor.
I more excited about the way he's lit up the AHL this season. Maccelli has tallied 14 goals and 55 points in just 42 AHL games as a 21-year-old in his first season in North America. He notched a healthy 69 points in 94 games in his 19 and 20-year-old seasons in the Finnish Elite League over the last two seasons, so the kid is putting up some serious numbers as a pro.
Matias Maccelli currently owns the second-best single-season point total in Roadrunners history and he was on pace to break the mark.
Not sure if he'll get there now, but he does own the highest points-per-game mark in Roadrunners history (1.31). https://t.co/Ho4tG19oTn pic.twitter.com/dh2VVOXRCu

— Craig Morgan (@CraigSMorgan) February 28, 2022
All this after being taken in the fourth round of the 2019 draft. Maccelli is an intriguing player for the club moving forward, and it appears he's getting a top-six opportunity out of the gate. He's a huge reason as to why I decided to roll the dice on the Coyotes as an extremely cost-efficient player who will get top-six minutes against a defense that is average at best on the road.
Let's scratch some value out of the Finn tonight.
UTIL – Nils Hoglander (VAN) – $3,600 vs. NYI
While Hunt doesn't exactly inspire an overwhelming amount of confidence given his low floor, I like the value upside with Hoglander which is why I settled in on this stack for now.
As it stands right now, Hoglander is projected to skate on the Canucks' second line with Elias Pettersson and Conor Garland, the former of whom has been lights out of late after slumping substantially early in the season. The top-six role is a nice opportunity, and he'll also skate with Hunt on the club's second power-play unit.
That's not to say he's been lightning it up this season. Hoglander has just eight goals and 16 points in 54 games on the season, and while he's at a respectable 119 shots on goal, that production is a significant drop from the 13 goals and 27 points he collected as a rookie in 56 games a season ago.
He's also averaging just 13:23 of ice time per game compared to a solid 15:27 last season while he's falling under his per-game average this season of late. However, a move into the top six with Pettersson (who he's skated with on the third line of late) but also with Garland should trigger some increased minutes.
There's also the small fact that Hoglander is in the midst of a 20-game goal drought. Yikes. He hasn't scored on 36 shots in that span, so at least he's well overdue to fine twine in this one.
It's a difficult matchup on the road, but the opportunity is ripe from a depth chart standpoint so perhaps Hoglander can deliver some value at a very cost-efficient price considering the role.
G – Tristan Jarry (PIT) – $8,100 vs. TB
This is a dangerous GPP play, but the Pens will play the powerhouse Lightning tough in this one and Jarry has been very good on this season and fantastic on the road.
The 26-year-old has been among the game's best netminders this season. Jarry will carry a 2.33 GAA and .921 Sv% into action across 43 appearances (41 starts), but his 14.90 goals saved above average (GSAA) ranks fifth of 71 qualified netminders, as per Hockey Reference.
The work on the road has also topped his work on home ice. At home, Jarry still owns a solid 2.53 GAA and .916 Sv% across 22 outings, but on the road he's turned in a superior 2.12 GAA and .926 Sv% across 21 appearances, going 14-5-2 in that time.
It also helps that he should be riding some momentum into this one as he posted a 27-save shutout his last time out against the Rangers, an outing that came on the heels on three consecutive subpar outings in which he allowed at least four goals in all three and a total of 13 in that span.
After a bounce-back effort, perhaps Jarry can bring us some good GPP fortune despite the difficult road matchup in Tampa.