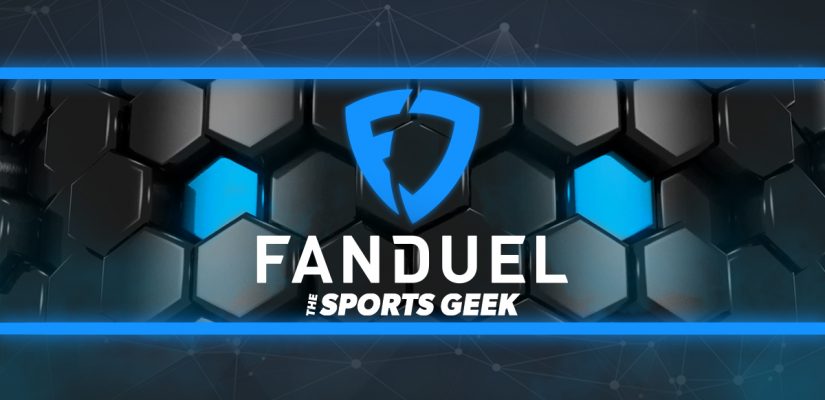 It was a heck of a night for our FanDuel World Series Game 1 DFS Picks, the ones that played at least.
It was a head-scratcher not to see Mike Brosseau in the Rays' starting lineup against left-hander Clayton Kershaw despite Brosseau's monster regular-season numbers against lefties and his big numbers since entering the league versus lefties in 2019.
Therefore, yesterday's lineup needed some re-jigging, and while I didn't put Mookie Betts in the MVP spot in my GPP lineups, the move obviously paid big dividends in cash games.
Betts enjoyed a monster night, homering as part of a two-hit night while also stealing two bases after singling. He also walked and scored a pair of runs as the highest-scoring player on the slate.
Cody Bellinger also delivered as he homered once again in this one, a two-run shot in the fourth inning off Tyler Glasnow. As a result, Glasnow's home run and stolen base woes certainly continued in this one.
Chris Taylor delivered significant value, notching two singles on the night with a walk and an RBI as well. It appeared he actually stole a base before Betts did – which would have made him the taco hero – however the official scorer took the stolen base away from Taylor and assigned a wild pitch to Glasnow. That was frustrating as Taylor was clearly attempting a steal on the pitch and was punished for the pitch going wild in a case where the runner is still usually awarded the bag. We found a new way to get stiffed in DFS, folks.
Finally, Randy Arozarena saw his bat cool off in this one as a walk was all we would get from the ALCS MVP.
Your final results would have depended on who you used with Brosseau out and if you put any of those three Dodgers in the MVP or STAR positions. Make sure to follow me on Twitter @BKemp17 for lineup updates and adjustments.
Now, let's dive into some FanDuel World Series Game 2 DFS Picks and see if we can keep the ball rolling!
FanDuel World Series Game 2 DFS Pick – October 21, 2020
MVP – Austin Meadows (TB) – $7,000 vs. LAD
We leaned towards the Dodgers in last night's Game 1, but I am leaning towards the Rays in this one. While the Dodgers remain a comfortable top-10 offense against lefties, they were significantly better versus righties and were the most powerful offense in the league against right-handers as well. While Mookie Betts' home run came off left-hander Josh Fleming last night, he actually struggled mightily versus lefties this season, recording just one extra-base hit against them in the regular season. While his splits would have began to even out at some point, I'm still going to pull the fade here, at least in GPPs.
Rather, I'll start this lineup with Austin Meadows as the Rays take on Dodgers right-hander Tony Gonsolin and plenty of the Dodgers' bullpen tonight. Gonsolin had a big regular season in which he posted a 2.31 ERA/2.29 FIP, 1.35 BB/9 and a tiny 0.39 HR/9 rate in 46.2 innings and nine appearances, but he also surrendered seven earned runs and two homers with six walks in a loss against the Braves in the NLCS between two appearances, although he Game 7 appearance included two scoreless with all of that damage coming in a Game 2 start.
Gonsolin allowed just two steals in his 46.2 innings this season, but add in last year's five in 40 innings and he's allowed seven steals in 86.2 big-league innings. Not a massive number, but certainly something to consider as that would extrapolate to 15 in a normal 180-inning workload and he allowed a steal in his two Game-7 innings against the Braves.
For Meadows, he hit right-handed pitching for a powerful .216 ISO this season as he battled injuries but also stole two bases off a righty and stole 12 bases last season all together. Keep in mind this is a guy that turned in a .278 ISO, .960 OPS, .394 wOBA and 152 wRC+ versus righties last season and a .227 batting average against them this season brought his numbers down in 2020, but the power remains to be sure along with some stolen base potential as our MVP tonight.
NOTE: Meadows is the confirmed leadoff hitter for the Rays tonight.
STAR – Manuel Margot (TB) – $6,500 vs. LAD
With the STAR position I am going to go with Margot who is projected to hit out of the leadoff spot in this one against Gonsolin as he could really take advantage of his stole base woes at times.
Margot swiped 12 bases this season to sit in a five-way tie for the fourth-most in baseball this season. For comparison sake, Margot stole as many bases this season as Trea Turner. Hitting out of the leadoff spot with that type of speed – Statcast had him in the league's 89th percentile in top sprint speed – bodes very well for a stolen base taking place in this one, or maybe more.
Margot is also hot with the bat as he's enjoyed a monster postseason to this point. After homering just once across 47 regular-season contests, Margot has already launched five home runs in just 14 postseason games and has driven in 11 runs in the process. It's not as if he's without pop prior to this red-hot playoff as he homered 12 times last season and hit a career-high 13 in 2017. His glove is superior to his bat to be sure and it's what keeps him in the lineup on a regular basis, but clearly there's enough pop in his bat to warrant home run upside, especially right now.
Add in the elite speed and I think we need to bank 1.5 of Margot's point in this one at the STAR position.
*NOTE: Margot is confirmed to be hitting 5th tonight.
UTIL – Brandon Lowe (TB) – $7,500 vs. LAD
There's no doubt it's been a struggle for Lower in these playoffs.
Entering this one tonight, Lowe is hitting just .107 with a .162 wOBA and a whopping -2 wRC+. He began the World Series with an 0-for last night and after going 0 for 18 against the Yankees in the ALDS he went just 4 for 26 in the ALCS against the Astros.
While it's been an ugly go at it so far, I'm not about to disregard the regular season this guy put together. The left-handed Lowe actually hit lefties better than he did righties in a small sample, but against right-handed pitching Lowe posted a .238 ISO, .838 OPS, .355 wOBA and 129 wRC+ on the season. Like with his teammates before him, there's a stole base element here as well as Lowe swiped three bases this season and swiped five last night in his 82 games. Not a ton of upside, but it is there nonetheless.
Lowe is projected to hit second in this lineup tonight, so we should probably get him in here, especially in GPPs where his postseason struggles could lead to lower ownership on this slate.
UTIL – Justin Turner (LAD) – $7,500 vs. TB
We'll complete this lineup with a pair of Dodgers as they take on left-hander Blake Snell.
Snell had a fine season in which he turned in a 3.24 ERA and 3.06 xFIP, but he did suffer from home run issues in the form of a 1.80 HR/9 and those issues have travelled with him to these playoffs where he's posted a 1.83 HR/9 in his 19.2  innings of work. He's worked to a 3.24 ERA in these playoffs, but also a 5.43 FIP and 4.55 xFIP that suggest regression despite the small sample. He's also struggled to find the zone in the form of a 4.58 BB/9.
Enter Turner who usually destroys left-handed pitching, but posted some reverse splits in a 2020 season that saw him post just a .149 ISO and .745 OPS against lefties, but his .333 wOBA and 111 wRC+ are nonetheless solid numbers but more based on a quality 13.8% walk rate against them more than anything else.
Not only does he have a history of pummelling lefties, but he's also a postseason star. Turner was a trendy pick for World Series MVP based on the fact that he owns a career .882 OPS in the postseason across a big 67-game sample. In these playoffs, Turner has hit just .213 with one homer in 13 games, but has still managed to score 11 runs in that time thanks to a 12.3% walk rate that isn't much lower than his 15.8% strikeout rate. He's one of the best bat-handlers in the game with a career 14.6% K-rate, so Turner remains one of the tougher outs in this series despite some down power here in 2020.
Nonetheless, I'll put my faith in him against a lefty tonight, on that has command issues while Turner can at least get on base and score some runs if he doesn't end up hitting for extra-base power.
UTIL – Will Smith (LAD) – $6,500 vs. TB
Completing this lineup tongiht will be Smith who was one of the Dodgers' best bats against left-handed pitching this season.
The young catcher/DH posted a less-than-ideal .147 ISO against lefties, but also an .841 OPS, .370 wOBA and 136 wRC+. While all eight of his home runs came against right-handed pitching, he actually laced five of his nine doubles for the season off of southpaw pitching.
Smith hasn't been great at the dish in these playoffs, hitting just .220 with a homer as part of his .120 ISO, .264 wOBA and 66 wRC+. He's also struck out in 29.6% of his plate appearances to this point.
Nonetheless, this is a guy that mashed lefties for a 1.005 OPS at the Triple-A level last season and a .944 OPS at that same level in 2018. HIs big-league splits lean towards righties, but I'm more than comfortable with him against the lefty Snell and his season-long home run woes.
I also like the mini-stack with Turner. It appears we'll get a 3-5 mini-stack in the Dodgers' lineup here and we're getting these productive bats at some reasonable prices.
Let's see if this duo can do the heavy lifting for Dodger blue tonight.