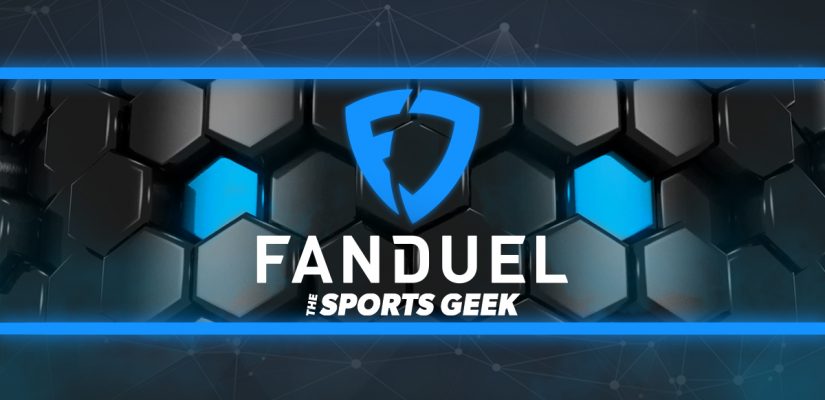 It's been a productive World Series so far in terms of our FanDuel MLB DFS Picks.
After getting on the Mookie Betts fun along with Cody Bellinger and Chris Taylor in Game 1, I leaned towards the Rays in Game 2 and it paid off. We hit on Brandon Lowe's two homer night while Manuel Margot indeed stole a base while notching a pair of singles, a walk and a run scored to boot. Austin Meadows completed our Rays exposure with a single and a run scored.
We also hit on Will Smith and his solo home run while Justin Turner completed the mini-stack with a double for his evening.
It was another excellent lineup as we look to stay hot in tonight's Game 3.
FanDuel World Series Game 3 MLB Picks – October 23, 2020
MVP – Manuel Margot (TB) – $6,500 vs. LAD
I'm on the Margot train once again tonight as it's just been very difficult to leave him out of lineups these days.
For one, the speed is undeniable. Margot stole that base in Game 2 and he stole another 12 during the regular season, good enough for a share of fourth-place league wide while Statcast as his top sprint speed pegged in the league's 89th percentile.
Of course, the power has exploded in these playoffs. Margot homered just once in the regular season across 47 games but has now homered five times in just 15 postseason contests. The Game 2 steal was his first of the postseason, but I would suspect more moving forward if he can continue to get on base at the quality .353 rate that he's done to this point in the playoffs.
Now, the pitching matchup here is tough as Walker Buehler has been dominant in these playoffs, allowing just one run across 11.1 innings in the NLCS against the Braves leading up to this start. He also went six innings in his most recent start and did not allow a run, just the second time he's gone six innings this season.
However, Margot has at least had success in the past against Buehler. In five plate appearance against Buehler, Margot has homered and stolen a base against the talented young right-hander. It's a tiny sample, but he's one of just three Rays to have faced Buehler in the past, so there's at least something to work with in the BvP department. Buehler did allow five steals in just 36.2 innings this season, so the stolen base upside is very real here.
In a game where I expect runs to come at a premium, I think the stolen base aspect to Margot's game makes him worthy of a spot atop the lineup as our MVP tonight.
STAR – Brandon Lowe (TB) – $7,000 vs. LAD
He'll be more popular tonight after launching a pair of long balls in Game 2, but I think it's prudent to keep Lowe in the lineup here, especially in cash games.
The struggles before Wednesday's eruption were immense. He went hitless in 18 at-bats in the ALDS against the Yankees and followed that up with just four hits in 26 at-bats in the ALCS against the Astros. Another hitless night in Game 1 didn't bode well for Game 2, but I figured we should buy low on Lowe at suppressed ownership given the struggles.
The lefty-swinging Lowe actually mashed lefties and posted superior numbers versus southpaws, but also turned in a .238 ISO, .838 OPS, .355 wOBA and a 129 wRC+ on the season against right-handed pitching. There is also a sliver of stolen base potential here with Lowe as he swiped three bases on the season and stole five in less than 90 games last season.
Here we have a guy who played much of the season at an MVP level with the bat. Given the fact he certainly snapped his cold streak in Game 2 and we could very well be entering a bull market here with Lowe and I'll continue to buy shares moving forward.
UTIL – Will Smith (LAD) – $6,500 vs. TB
The matchup with Charlie Morton isn't going to be easy on the Dodgers despite their ability to clobber right-handed pitching. They ranked second with a .355 wOBA and first with a .240 ISO in the regular season against right-handed pitching. However, Morton has been dominant in these playoffs and has allowed just one run over his 15.2 postseason innings to date here in 2020 while he owns a career 2.84 postseason ERA.
I'll reiterate that I expect a low-scoring game, but I'm simply going to roster three Dodgers who I believe can at least bring pop to the table and look for home runs here. For what it's worth, I'm not targeting stolen base here as Morton didn't allow a steal in his 38 regular-season innings and allowed just three in 194.2 innings a season ago.
Enter Smith who posted fantastic numbers this season against right-handed pitching in the form of a .350 ISO, 1.040 OPS, .427 wOBA and 174 wRC+. All eight of his home runs came against right-handed pitching this season and his Game 2 home run came off of right-handed Rays reliever Nick Anderson.
For good measure, Smith posted a monster .381 ISO, 1.019 OPS, .410 wOBA and 158 wRC+ in his MLB debut last season across 132 trips to the plate, so he's been displaying some serious reverse splits so far in his big-league tenure with a minor-league track record of mashing righties to boot.
Add it up and I'll simply grab the power of Smith and use those reverse splits to our advantage out of the five-hole tonight.
UTIL – Cody Bellinger (LAD) – $9,000 vs. TB
Bellinger homered in back-to-back games between Game 7 of the NLCS and Game 1 of the World Series, but was held hitless in Game 2 on Wednesday night.
That said, I'm once again simply here for the home run power. Bellinger's numbers were down across the board after he exploded at the plate en route to the the 2019 NL MVP trophy, but he still mashed 12 long balls in his 56 games this season, a pace of 35 home runs across a full 162-game season.
While I don't have steals factored into my Dodgers decision making here, it's probably worth noting that Bellinger stole six bases this season and another one in these playoffs.
He's also posted a .314 ISO, .371 wOBA and 137 wRC+ this postseason and has four homers and 12 RBI in his 14 games so far. His .245 BABIP in the regular season was due for some serious positive regression given his elite exit velocity and barrel rates, and while we haven't quite seen that take place yet with just a slightly better .258 mark in the playoffs, it's still something we can hang our hat on moving forward. He owns a career .297 regular-season BABIP.
He's been flexing a ton of muscle in these playoffs, so I don't mind paying up for his services in this one as he'll also hit one spot behind Smith in the six-hole this evening.
UTIL – Joc Pederson (LAD) – $5,500 vs. TB
We can decide between Pederson and Chris Taylor in this spot, but with the stolen base aspect not looking as promising tonight as it did when we rostered Taylor against Glasnow on Monday, I am more so looking for the home run power and Pederson gets the edge there to be sure.
It wasn't his best season as Pederson hit just seven homers and posted a .207 ISO that was not only below his .222 career mark but well below his .289 and .273 marks from the last two seasons.
But you can always sign me up for some Joc exposure against right-handed pitching. He generally struggled versus righties while hitting only .179 off them, but all seven of his homers came against right-handers as part of his .223 ISO off them. I'll also point to his .263 ISO, .849 OPS, .360 wOBA and 128 wRC+ for his career off of right-handed pitching as more than enough evidence here.
Pederson has just one homer in 12 playoff games this postseason, but he's also hitting .333 with a .348 wOBA and 121 wRC+, numbers that tower over his regular-season production. I'll continue to look for the long ball here with Pederson who will technically clean up for this stack tonight out of the eight-hole in this deep Dodgers lineup.