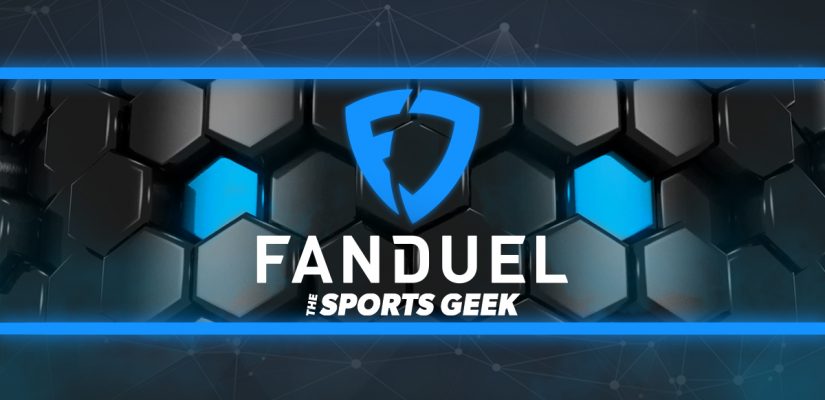 The Mookie Betts fade did not work on this night. In fact, not many of our picks worked.
We didn't get in on the three home runs that were hit by Justin Turner, Austin Barnes and Randy Arozarena. Betts had two hits and two steals as well, so not having him in our lineup hurt as well.
The positives included a double and a run scored from MVP Manuel Margot and a single and a run from each of Cody Bellinger in Joc Pederson. Will Smith recorded just a walk and Brandon Lowe posted a zero was our picks were cooled off in Game 3 after a real nice start to the series across Games 1 and 2.
Let's get back into the green in tonight's Game 4!
FanDuel World Series Game 4 DFS Picks – October 24, 2020
MVP – Randy Arozarena (TB) – $7,500 vs. LAD
I'm not happy with Arozarena as his ninth-inning, two-out, meaningless solo home run sewered by under 7.5 pick in last night's Game 3. He owes me one, so let's get him in as our MVP tonight.
Aside from the emotional attachment, there's plenty of reasons to like Arozarena as he has been a superstar for this Rays team from the moment he was called up from the team's alternate training site. He homered in just his fourth game of the season and has not looked back. The guy homered six more times in just 23 games as he posted a .359 ISO, .422 wOBA and 176 wRC+ in his 23 games this season, while he actually stole four bases as well.
In these playoffs, all he has done is homer eight more times in just 17 games. Tally that up and the guy has homered 15 times in just 40 games this season between the regular season and playoffs. He's also worked to a .493 wOBA and 224 wRC+ in the postseason.
I like the matchup with Dodgers left-hander Julio Urias as well. Urias has allowed just one earned runs in 16 innings in these playoffs, but also has a .154 BABIP against and a 93% strand rate, both of which cannot be sustained moving forward. He's due for notable regression in the home run department as his 5.06 xFIP was far above his 3.27 ERA from the regular season and he also posted an uninspiring 4.88 SIERA that is well above his ERA as well.
Arozarena posted video-game numbers off lefties in the regular season and Urias actually allowed six steals in his 55 innings this season – a huge number for a left-handed pitcher.
Add it up and Arozarena makes complete sense as the MVP on this slate.
STAR – Manuel Margot (TB) – $6,500 vs. LAD
Margot continues to reward our faith in him as he doubled and scored last night after singling twice and stealing a base in Game 2, so let's continue with his hot bat and quick feet in this one tonight.
For starters, it's nice to see Margot confirmed to hit in the cleanup spot tonight, two spots behind Arozarena and just one spot behind our  third Rays stackmate in this lineup.
After homering just once in 47 regular-season games, Margot has launched five long balls in these playoffs across 16 games and has that steal as well. For the postseason, he's hitting .286 with a .327 ISO, .964 OPS, .402 wOBA and 162 wRC+. He's never been better at the plate in his big-league career than he is right now.
I love the speed factor here as well. The general public might not look into Urias' inability to keep runners at bay given that he's a lefty, but there is absolutely plenty of stolen base potential with Margot coming off a regular season in which he swiped 12 bases, good for a share of fourth place league wide.
As it the case with much of the Dodgers pitching staff, Margot has seen Urias before. He's logged just four plate appearances against him, but he does have a double in that time.
The power/speed combination here is better than it appears on the surface, so let's get 1.5x Margot's points tonight in our STAR spot.
UTIL – Mike Brosseau (TB) – $4,500 vs. LAD
It was a head-scratcher not to see Brosseau in the starting lineup in Game 1 against the lefty Kershaw given his eye-popping work against southpaws in the regular season, but with the Rays in need of an offensive boost tonight, Brosseau is confirmed to be hitting third for Kevin Cash's Rays tonight.
While I actually had him in the MVP spot for Game 1 before the Rays released their lineup, it's probably not the best idea as Brosseau will likely be lifted for Ji-Man Choi in either a pinch-hitting or defensive replacement if the Rays get a lead or a right-handed reliever is set to face Brosseau.
So, he could be limited to just two at-bats or so, but I'm willing to the roll the dice. That's because he posted a monstrous .405 ISO, 1.121 OPS, .455 wOBA and 198 wRC+ against southpaws in his 47 plate-appearance sample from the regular season. He hit .333, homered four times and doubled another five off lefties in 42 at-bats.
The sample is small, but if we add in last year's bigger sample, Brosseau has hit .313 with a .277 ISO, .939 OPS, .389 wOBA and 150 wRC+ against lefties across 120 plate appearance since dating back to last season.
Remember, it was Brosseau's late home run off Yankees left-hander closer Aroldis Chapman that sent the Rays to the ALCS in the first place. Now, we'll look for more fireworks from the lefty-masher in his Fall Classic debut.
UTIL – Mookie Betts (LAD) – $9,500 vs. TB
I mean, he's white-hot at the plate and on the basepaths and I had all the salary in the world in this lineup, so let's give our lineup a solid foundation with Betts.
Now, I'll caution that his numbers against left-handers this season were flat-out unsightly. Betts recorded just one extra-base hit off a lefty this season and worked to a .018 ISO, .531 OPS, .248 wOBA and 56 wRC+ versus left-handers this season.
That said, there's absolutely no way that type of production would have continued for much longer. He has a home run in this series off a lefty in Rays reliever Josh Fleming while his his career-long splits actually just about dead even as he's posted a .212 ISO, .888 OPS, .374 wOBA and 133 wRC+ against lefties for his career.
Ryan Yarbrough allowed just two steals in 55.2 innings this season, but Betts actually swiped seven of his 10 regular-season bags against left-handed pitchers. He's completely unafraid to run right now after going two for two in stolen bases last night while he now has six steals in these playoffs and a pair of two-steal games across the first three contests of this World Series.
His power numbers are down some in these playoffs with just one homer and a .158 ISO to this point, but the bat remains as productive as ever with a .384 wOBA and 145 wRC+ that are ever so slightly lower than his 2020 regular-season figures.
I'll stick with the hot bat and the power/stolen base combination we get with Betts out of the leadoff spot tonight.
UTIL – Justin Turner (LAD) – $7,000 vs. TB
You could lengthen a Rays to stack to include either Willy Adames or Hunter Renfroe, but Renfroe should also get lifted for a pinch-hitter in Austin Meadows against a right-hander Dodgers reliever. Adames makes more sense there as he mashed lefties, but that would also mean we would be leaving $1,500 on the table.
Rather, I'll mini-stack Turner with Betts have the former smashed a first-inning home run off Charlie Morton in last night's Game 3 win.
It's no surprise to see Turner produce in October. He now owns a career .207 ISO and .894 OPS with a .383 wOBA and 145 wRC+ for his postseason career across a huge 69-game, 302 plate-appearance sample size. In terms of veterans who have a history producing this time of the year, Turner pretty much ranks above all others.
Like many of his Dodgers teammates, Turner fared better against right-handed piching during the regular season. That said, he's also had some big years against left-handed pitching while his career splits are just about even. It's a positive that Turner hits both sides well as he will certainly see a right-handed pitcher when Rays starter Ryan Yarbrough departs this one tonight.
Turner also doubled on top of his home run last night, so we have a hot bat here with the veteran and I'll look for that continue in a hot-bat mini-stack alongside Betts this evening.