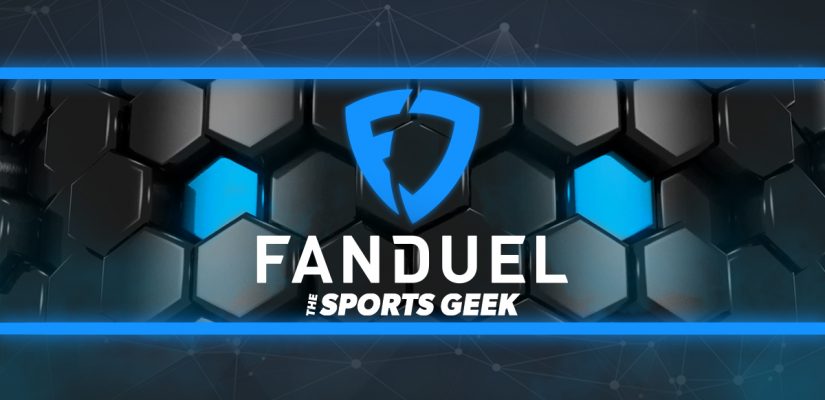 The Rays' backs are against the wall.
It's a do or die Game 6 tonight from Tampa Bay after the Dodgers once again gained a leg up in the series with a 4-2 win on Sunday night.
With that in mind, let's take a look at where the money should be made tonight as the Rays send Blake Snell to the mound opposite the Dodgers' Tony Gonsolin.
FanDuel World Series Game 6 DFS Picks – October 27, 2020
MVP – Austin Meadows (TB) – $6,500 vs. LAD
The Rays probably feel real good about having Blake Snell toe the rubber for this one tonight, but the Dodgers are not in the same boat as Gonsolin has endured some major struggles in his three postseason appearances to this point.
Tonight marks his third start of these playoffs, and the first two have not gone well. Gonsolin was touched up for five runs across 4.1 innings in Game 2 of the NLCS against the Braves and recorded just four outs before being pulled after allowing one earned run and a walk in Game 2 of this World Series. His lone relief appearance featured two innings of two-run ball while he's allowed three home runs in his 7.2 postseason innings to this point.
The first takeaway is that Gonsolin probably won't be long for this game as the quick hook was already on display in Game 2 of this series, but he's also struggling with the home run ball. He owns a 3.52 HR/9 for these playoffs to go along with his 9.39 ERA/8.67 FIP and an ugly 8.22 BB/9 as well.
So, with their backs against the wall I expect the Rays to come out swinging. Meadows has scuffled in these playoffs as he's hitting just .125 for the playoffs with a .178 wOBA and .125 ISO. He has homered twice and posted a strong .216 ISO against right-handed pitching in the regular season, however.
Meadows is projected to hit in the leadoff spot which certainly increases his value while he brings some stolen base potential to the table with a pair of steals this season and swiped 12 bags last season. Gonsolin allowed just two steals in 46.2 innings this season, but also another five in 40 innings last season, good for seven total across 86.2 big-league frames with an additional two allowed in only 7.2 innings this postseason. So, a power/speed Rays stack seems like a good idea in this one tonight.
STAR – Brandon Lowe (TB) – $7,500 vs. LAD
Next man up in this Rays stack is Lowe who has shown heroics once in this series and we'll look for him to do so again in this one tonight.
Lowe enjoyed that epic two-homer game in Game 2 of this World Series and then played long ball in that classic Game 4 victory as well. That said, while the power has shown up, those home runs represent his only three hits of this Fall Classic, so it's not as if he's fully turned around at the plate. Nonetheless, it's tough seeing the Rays getting the win tongiht without contributions from a player that played at an MVP level for a good chunk of the regular season.
That said, the first of those Game 2 home runs indeed came off Gonsolin as Lowe has now homered in his lone plate appearance against the right-hander. The lefty-swinging Lowe actually hit left-handers better than he did righties in the regular season in a small sample, but still posted a .238 ISO, .838 OPS, .355 wOBA and 129 wRC+ against right-handed pitching in the regular season.
Lowe also brings a stolen base element to the table with three regular-season stolen bases, although he's without a steal in these playoffs. Nonetheless, the Rays will likely need to be aggressive in this one to avoid elimination and I expect the run game to be a factor in this one tonight.
UTIL – Randy Arozarena (TB) – $8,500 vs. LAD
Of course, if we're aiming for a power/stolen base combination in this stack, it's impossible to leave Arozarena out.
His well-documented mashing since coming up with the Rays this season is getting comical. Arozarena refuses to let up, smashing nine home runs in just 19 postseason games after launching seven long balls across 23 regular-season contests. Call it 16 home runs across just 42 games here in the 2020 season.
He's also driven in 13 runs and scored 18 himself in these playoffs while posting a monstrous .438 ISO, 1.247 OPS, .505 wOBA and 232 wRC+.
Interestingly, something he actually hasn't done in these playoffs is steal a base. I'm not too worried about it, however, as he swiped four in 23 regular-season games and has a minor-league track record of stealing bases consistently. When you're hitting for as much extra-base power as Arozarena has in these playoffs, it actually comes at the cost of stolen base opportunities as he's often been at second base or trotting around the bases in these playoffs.
Given how hot he's been when in the Rays' lineup this season, I would lean towards putting Arozarena in the MVP spot in cash lineups, but for GPPs I'll keep him here in the utility spot and give Meadows a chance to break out of his slump in the MVP spot tonight.
UTIL – Manuel Margot (TB) – $7,000 vs. LAD
We've seen some prince increases for both Arozarena and Margot, and it makes sense as both have been big-time producers for this Rays team in these playoffs.
Of course, Margot isn't at the same level as Arozarena, but he's been more productive on the bases and his bat has certainly perked up at the plate.
After homering just once in 47 regular-season games, Margot has smacked five homers in 18 playoffs games and he's swiped a pair of bases to boot. One of those two steals came in Sunday's Game 5 loss while he was about an inch and a half away from a steal of home in that one as well. That said, he also stole a base off of Gonsolin in Game 2 of this World Series after drawing a walk to get on base against the right-hander.
Margot's 12 regular-season steals tied him for the fourth-most in baseball while he stole a career-high 20 bags in the 2019 season. Statcast had his top sprint speed ranked in the league's 89th percentile in the regular season, so he's a burner to be sure.
He's recorded at least one hit in four of the five World Series games so far with one double in that time. He also has a pair of multi-hit games over the last four with those two stolen bases coming in that time as well.
With a .959 OPS for these playoffs combined with the elite speed, it makes sense to keep Margot in these lineups moving forward.
UTIL – AJ Pollock (LAD) – $5,000 vs. TB
Pollock's bat isn't exactly on fire in these playoffs, but I like the matchup with the left-handed Snell tonight.
Pollock is hitting just .231 with a .257 wOBA and 61 wRC+ for these playoffs, and he's without a homer and has just just two doubles in his 13 games as well. Pollock still has some speed at this point in his career, although not nearly as much as he used to, but he does have a steal in these playoffs.
I'm more so here for the pop against left-handed pitching. In fact, Pollock was the Dodgers' best bat this season against lefties as he raked his way to a .345 average, .473 ISO, 1.185 OPS, .468 wOBA and a 201 wRC+ against southpaws this season. He actually managed 16 home runs this season to tie for seventh-most in the league this season, alongside teammate Mookie Betts. Seven of those home run came at the expense of a left-handed pitcher.
Pollock hasn't had any success against Snell in his three career plate appearances against him, but at this price and with those numbers against lefties this season, I firmly believe Pollock is worth a roll of the dice with plenty of value seemingly on the table here.