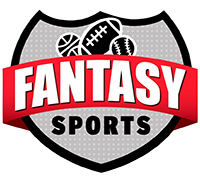 For many years, daily fantasy sports was one of the only legal forms of "sports betting" available in the United States. Traditional sports betting is now widely accepted around the country, yet DFS remains hugely popular with millions of sports fans. Today, our experts will offer the ultimate guide to daily fantasy sports strategy, highlighting some of the most effective ways to win by taking part in this unique form of sports wagering.
Some glaring differences exist between daily fantasy sports and sports betting. We'll talk about those differences and explain what makes both options so fun for sports fans. Before getting into all of this, we'll briefly look at two of the top online DFS websites in 2022.
There is a lot to cover. Let's get into it!
Expert DFS Strategies
Daily fantasy sports grew very popular about ten years ago. That means it is still a very new form of sports wagering when compared to others. DFS is constantly changing, and unique strategies for sports betting are still coming out all the time.
Our team of experts has been following the DFS industry for many years. We have come up with some very effective ways for DFS players to find success. Below are a few of our favorite strategies to win playing DFS in 2022.
Find the DFS Contest That Fits Your Budget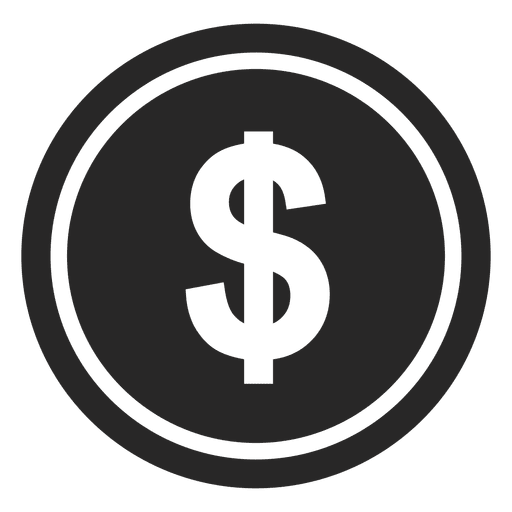 Daily fantasy sports on its own is fairly simple. Players simply choose the athletes they believe will perform the best over a one-day period. Many fail to recognize how important it is to choose the right DFS contest, though.
Most daily fantasy sports sites in 2022 offer their members a wide variety of various contests for different sports. These contests will come with different buy-in and payout options. It's very important that players choose the contest that fits their budget.
We highly recommend that you do not join a contest with a huge buy-in cost in hopes of winning big. More often than not, this results in quick and big losses. Spend time looking for the types of contests that fit your budget to avoid losing a huge amount of money right away.
Research All of the Athletes Involved
This may seem like one of the most obvious tips on how to win DFS games. Many fail to put research into the athletes involved in the DFS contests they are taking part in. Without proper research, there is no way for DFS players to know who are the best options.
Effective research will help to reveal important statistics. Let's pretend we're taking part in an MMA contest. Doing research on fighters will reveal which athletes on a card have the highest striking accuracy, takedown skills, and knockout ratios. All of these numbers are important in creating a great UFC DFS lineup.
Athlete research can also help to reveal injuries and other news. NFL daily fantasy sports remains the most popular DFS option out there right now. Our experts believe that the best daily fantasy football strategy is to put in serious research before forming any player lineups.
Avoid Making DFS Picks on Emotion
Daily fantasy sports is all about individual athletes. This is a fun way to feel more involved in various sporting events, yet it also leads to many DFS players making their lineups based on emotion. It's crucial to avoid making your daily fantasy sports picks on emotion.
This is an easy mistake to avoid. There is major bias in all sports, and many (particularly those new to daily fantasy sports) will make lineups based on emotion without even meaning to. Be conscious of this fact while coming up with your own daily fantasy sports picks.
Form your lineups based on research and analysis. It can also help to read about some of the lineups that consistently successful DFS players are making. Following this rule will help to prevent many from making poor lineups for a variety of different sports.
Stick to Sports You Are Knowledgable About
One of the final daily fantasy sports strategies that we swear by is to only take part in daily fantasy sports contests involving sports that you are knowledgeable about. Many DFS players make the mistake of playing in a DFS game they know nothing about simply because the contests offer a major payout.
Without having an understanding of the rules and players, there is a very low likelihood of you winning.
As we mentioned earlier, daily fantasy sports is a game of skill. The skillful part is creating a lineup of players based on your knowledge of the sport and the player's statistics.
If you are an NFL fan, stick to NFL DFS contests. If you love soccer, find some great daily fantasy sports contests for the MLS and European leagues. This is another strategy for daily fantasy sports that may seem obvious, yet it is almost guaranteed to increase your odds of winning.
Daily Fantasy Sports vs. Sports Betting
Daily fantasy sports truly began to break into the mainstream about a year ago. At this time, PASPA was still in place, and only Nevada had legal sports betting options. Daily fantasy sports was created as a sort of loophole, allowing sports fans to earn money using their sports knowledge without it being considered a real form of "sports betting."
There are several key differences between normal sports betting and daily fantasy sports in 2022. Below is a close look at each, with an explanation of what makes them different.
What Is Daily Fantasy Sports?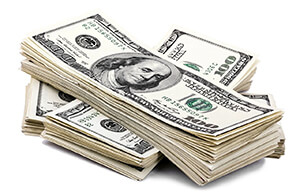 Daily fantasy sports is, as the name suggests, a form of fantasy sports. The main difference is that DFS contests are decided over a single day or individual sporting event. Those taking part in DFS contests choose a lineup of players or athletes they believe will perform the best during a game, and those that choose the best lineup are awarded payouts.
Companies offering daily fantasy sports were able to legally offer this game due to the fact that it is considered a "game of skill." DFS requires knowledge in order to win. As a game of skill, this cannot be considered gambling and therefore was allowed in many states around the country.
Don't expect to find any moneyline odds or prop bets offered through daily fantasy sports websites. There are often a wide variety of unique DFS contests, yet none will allow for simply betting on a team or individual athlete. Many effective daily fantasy strategy tips are out there to help players form the best lineups possible.
What Is Sports Betting?
Traditional sports betting has likely taken place since Ancient times. There are many definitions of sports betting, with the most simple being a monetary wager on the outcome of a sporting event. Sports betting was prohibited throughout nearly all of the United States until 2018, when the Supreme Court decided to remove this set of laws.
Many unique forms of sports betting exist today. The most traditional form is moneyline betting. This is simply an individual bet on how a sporting event will play out. Each team involved is given odds, and winning bettors are awarded money based on those odds.
Many online sports betting sites also offer options such as over/under odds and prop betting odds. These are all under the same sports betting umbrella. The main difference is these are individual bets on individual aspects of a sporting event rather than its outcome.
There is no way of saying which of these options is better. Both are very fun and can offer massive payouts for sports fans. This page is serving as a daily fantasy sports strategy page, however, and that is what we're focusing on!
Legality of Daily Fantasy Sports in 2022
It was only a few years ago that sports betting was prohibited throughout almost the entire United States. PASPA, set in place decades ago, limited this form of gambling to just Nevada. Even Nevada was only given permission to allow sports betting due to the fact that it had been regulating this industry for decades.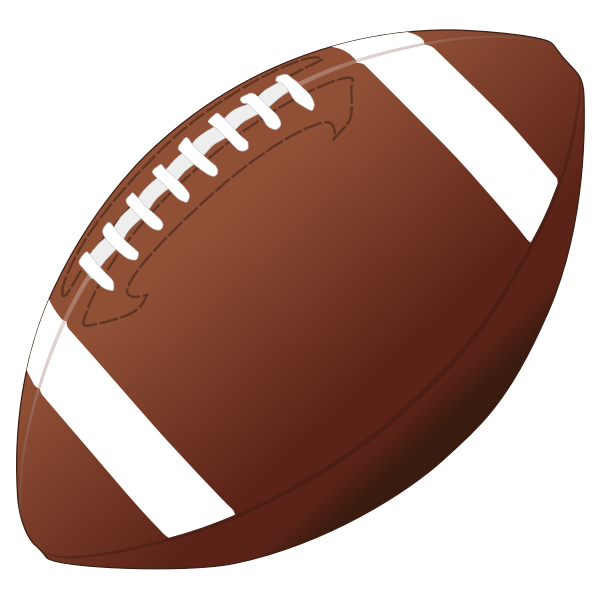 With sports betting illegal across the country, a clear market for legal forms of sports betting existed. DFS companies realized this fact, and daily fantasy sports grew extremely popular in a very short period of time. The specific legality of DFS has changed around the country tremendously over the last few years.
Is Daily Fantasy Sports Legal in My State?
The United States is known for having a very unique set of gambling laws. Essentially, every state in the country sets its own specific laws and regulations toward all forms of gambling. Every state also sets its own rules for daily fantasy sports, which is not considered gambling in most areas of the country.
DFS is only prohibited in a few states. Those interested in playing daily fantasy sports in 2022 can simply attempt to join one of the sites we listed above to see if DFS is legal in their state.
Laws toward all forms of gambling are becoming more lenient around the country. Since the removal of PASPA, it seems that the entire country is choosing to embrace sports betting. Daily fantasy sports is one of the most widely-accepted forms of sports wagering out there, and there is a very good chance that it is perfectly legal where you are.
Common DFS Contests
Daily fantasy sports really represent a broad range of different fantasy sports contests. As we mentioned earlier, these all require you to choose a lineup of players to compete over one day. There are a huge number of unique DFS contests out there, each of which has its pros and cons.
Our experts have come across nearly every single daily fantasy sports contest that is offered. Below is a quick guide to these various DFS contests.
Daily Fantasy Cash Games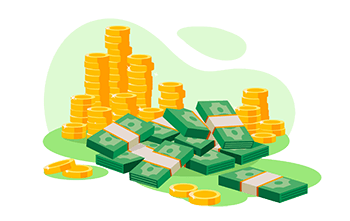 The most popular DFS games are known as DFS cash games. These types of games are then divided into separate categories. They all provide DFS players with some huge opportunities to win big, and many unique daily fantasy sports strategies for these cash games are now out there.
50/50 Contests
Nearly all online daily fantasy sports websites operating today provide 50/50 contests. These are contests that feature multiple players, with the top 50% of players earning cash. In fact, the payouts for players in the top 49% are exactly as the player who takes first place in this pool.
50/50 DFS contests do not exactly offer massive payouts. They are instead popular with new online DFS players looking to increase their skills. 50/50 players do their best to choose safe, effective lineups that will be enough to land them in the top 50% of a contest group.
Triple Up Contests
Another somewhat less common type of daily fantasy sports contest is known as a triple-up contest. In these contests, only the top 33% of the pools are able to win money.
The contests are more difficult to win, however this offers much larger payouts for players.
Those with a little more experience may enjoy these types of DFS cash games. In a large enough triple-up contest, players can earn some serious cash. Make sure to have clear daily fantasy sports strategies before taking part in these unique contests.
Head-to-Head Contests
Another one of the most exciting forms of DFS cash games is known as head-to-head contests. As the name might suggest, these are contests involving just two players. The player who earns a higher score wins and earns 100% of the prize money.
These are often referred to as double-up contests, too. There is only a 50% chance of winning, and these types of games are typically only played by very experienced DFS players. Those that feel very confident in their daily fantasy sports skills may want to give this option a close look.
Daily Fantasy Sports Tournaments
The other types of online DFS games are tournaments. These are the games that draw in huge numbers of players. Winnings are paid out based on individual performances. This means the prizes are more difficult yet can be extremely lucrative.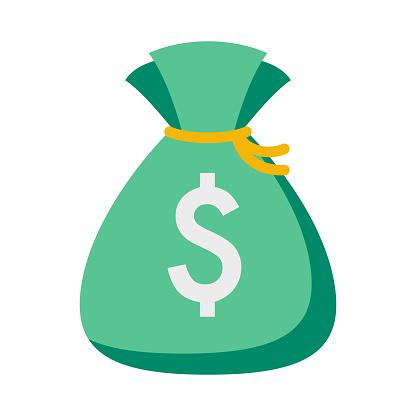 Generally speaking, only the top 20% or 10% are awarded funds from the prize pool. Those that score better are awarded a larger share of this pool.
Below is a look at some of the different types of daily fantasy sports tournaments you might come across.
Guaranteed Prize Pool Tournaments
Expect to find guaranteed prize pools being offered by every single DFS website you come across. These are often large tournaments in which a set amount of money is guaranteed to be paid out. Buy-ins from entrants usually cover the cost of these guaranteed payouts, but not always.
You may come across a tournament with a required buy-in of $25. The guaranteed payout on this tournament could be set at $10,000. That means 400 players would need to take part in this tournament in order for the site to break even.
The percentage of players that receive one of these payouts varies. In most cases the top 15-20% get paid out. And sometimes, only the player who takes first place earns the entire pool.
Guaranteed prize pools are extremely fun. Those new to online daily fantasy sports may get lured into jumping into these games based solely on the prize money, so its important to have solid daily fantasy sports knowledge before putting your bankroll on the line in these risky, albeit lucrative, types of DFS tournaments.
Top Online DFS Sites for 2022
There is no doubt that daily fantasy sports is not as popular as it once was. That is not to say that this exciting game is dead, though. Millions of sports fans still take part in daily fantasy sports every single month, and a huge number of world-class DFS sites are up and running around the country.
Our team has looked at each of these websites. Some have truly stood out for one reason or another. Below is a quick look at two of the top DFS websites in 2022.
DraftKings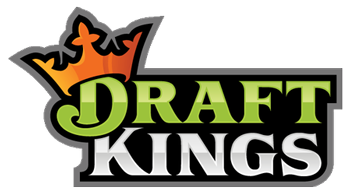 Nearly all sports fans in the US have heard of DraftKings before. This company launched in 2012 and quickly became one of the biggest names in the DFS industry. The DraftKings site is still up and running around the US and is known for its safety and fantastic user interface. Members have come up with unique DraftKings strategy tips to increase their odds of winning the site's various contests.
FanDuel

Another huge name in the daily fantasy sports industry is FanDuel. This website was founded in 2009 and immediately began spreading around the US. FanDuel's popularity has not waned in recent years, and millions of its users love the unique design and contests here. Anyone looking for tips on how to win DFS will love this website.
Daily Fantasy Sports Strategies FAQ
Daily fantasy sports has been one of the most popular types of 'sports wagering' in the United States for a decade. Regulations toward DFS vary from state to state. It is accepted in most areas of the country. Make sure to read about the specific gambling laws in your state before deciding to join any US DFS websites.
Daily fantasy sports first gained widespread popularity thanks to the massive payouts it can offer. Some players are able to win staggering amounts of money on a regular basis. This is considered a game of skill, and following some basic daily fantasy sports strategies will significantly increase your odds of winning.
Daily fantasy sports has evolved tremendously over the last few years. Most experts now recommend DFS players only play contests within their budget and do major research into every sport they plan to play DFS on. These are two DFS strategies that should contribute to success. Putting research into all of the athletes involved in your lineup will give you a much better shot at winning.
Daily fantasy sports is not considered sports betting, as it generally requires a real knowledge of sports. With that being said, it is often more difficult than traditional sports betting. Those that find success are generally the ones that put in the most research.
A huge number of fantastic online sports betting websites are operating today. Our experts highly recommend checking out DraftKings and FanDuel. Both are known for offering a huge variety of DFS contests and safe, quick payouts.
Not many online DFS sites provide free contests. Some, however, will offer welcome bonuses to their members that add money on top of their first deposit. There are many incredibly cheap DFS contests out there. However, that can fit just about any budget.
Daily fantasy sports games have been legal and regulated around the US for many years. The vast majority of daily fantasy sports websites that currently operate are very safe. Make sure to research every DFS site you plan to join and keep track of your budget when playing DFS games online.