Today, we're going to talk about betting on CSGO! More precisely, we'll tell you everything you need to know about betting on BLAST Premier, a brand-new league-like CSGO event series owned and organized by the Danish esports giants, RFRSH Entertainment. Yep, the same RFRSH Entertainment that owned Astralis.
First things first, BLAST Premier is a direct successor to the BLAST Pro Series. That said, BLAST Pro Series doesn't exist anymore and probably won't come back, unless BLAST Premier doesn't live up to its potential.

From the esports betting perspective, BLAST Premier is going to be a much better (and safer) event to bet on. Need we remind you, BLAST Pro Series was packed with best-of-1s, which translated to constant upsets that ruined returns for numerous bettors. BLAST Premier offers a league-like experience with two splits (more on that later) and packs best-of-3s. This drastically improves its "betability." Yes, we know that word doesn't exist, but you know where we're getting at here.
We're here to tell you everything you need to know about the competition and the betting opportunities available during its prime time. We'll take things slowly and check out what it takes to start your CSGO betting adventure!
Where to Bet on BLAST Premier – Best CSGO Betting Sites
If you've stumbled upon this piece while trying to kickstart your CSGO betting career, you're on the right track! Just like most other esports betting guides will tell you, the key to enjoying your online betting game is finding a good esports bookmaker. A short list of platforms that'll provide you with an optimal betting experience can be found right below.
get_cta id="262039″ copycolor="cta-full-detailed"]
Interesting Facts About BLAST Premier
As mentioned earlier, BLAST Premier is the direct successor of the good ol' BLAST Pro Series. The pinnacle of BPS was 2019's Global Finals. Astralis took the big W, defeating Team Liquid in the grand finals… as usual.
BLAST Premier is as lucrative as they come. The regular spring season split featured $300,000 in prize money. Regional season finals will have $750,000, while the BLAST Premier Showdowns are set to have $325,000 in total. The numbers are a bit skewed because of the pandemic and the online switch.
Betting on BLAST Premier is already trending, but the demand ought to drastically increase once we see the return of LAN events. Hopefully, the second BLAST Premier split of 2020 will be played offline…
BLAST Premier History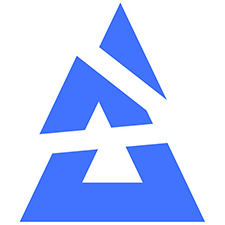 There's not much to say about the history behind BLAST Premier. After all, the first season (BLAST Premier Spring Split 2020) took place just a few months ago. The mid-portion of the season (the Spring 2020 Showdown) has been affected like most other sports. The main event had to be canceled and replaced with two regional showdowns. Yep, you've guessed it—North American and European online events.
No worries, we'll update this section with a short recap of BLAST Premier's first season.
How to Bet on Blast Premier and CSGO
Betting on BLAST Premier is a thrilling activity. We're talking about a league-like event here, one packed with Bo3 matches which ups the tensions and eliminates the upset potential, making it more suitable for online betting activities.
But if you're keen on betting on BLAST Premier, here are some things you should keep in mind:
Pick the Right CSGO Betting Sites
First things first, you need to find a good bookmaker that'll make your online betting career go as smoothly as possible. Find one that has all the necessary licenses, doesn't cheap out in terms of bonuses, and has generally low profit margins. Additional things you should look for are plentiful esports markets and effective customer service.
Use an Online Betting Strategy
Online betting strategies can be useful, not just in terms of online betting on conventional sports but esports betting, too. If you decide to adopt an online betting strategy, make sure you read it from A to Z and stick with everything it mentions. We're talking about a complex matter here, but one that could greatly increase your chances of becoming a profitable bettor.
Don't Chase Esports Betting Losses
It seems as though we're repeating the same things over and over again, but we just have to mention this: You shouldn't chase losses even when you're certain you'll win. Chasing losses is not only a bad habit, but something that can affect your life negatively. Don't succumb to the pressure. Calling it a day or a week and preparing yourself for the upcoming wager is a far better option than chasing losses all night long and ending up with massive debt.
For more information, check out our in-depth online CSGO betting guide!
Betting on BLAST Premier FAQ
CSGO betting isn't difficult to comprehend, even to people who have never had prior experience with online betting. Everything starts with finding the right online betting platform. Once you put a ring on one, you're free to make the initial deposit via your payment gateway/card/bank account, and start exploring the markets.
Placing esports bets is a pretty straightforward process, but it does take time getting used to. If you have more questions regarding betting BLAST Premier or just betting on esports matches in general, a detailed approach can be found in our esports betting guide.
Alongside betting on BLAST Premier, you can bet on a variety of other CSGO events, too. We'll cover most of them in our CSGO betting guides. As we do, we'll add links to our in-depth guides so feel free to check them out:
The following list should link to all other CGGO event guides.
CSGO Major Championship
ESL Pro League
ESL One
Flashpoint
DreamHack Masters
Generally speaking, CSGO betting is not that much different from online betting on conventional. If online sports betting is completely safe, it means CSGO betting and thus betting on BLAST Premier perfectly safe too. After all, the wagering takes place on the same betting platforms, with no discrepancies (safety-wise) from market to market.
However, there are still people who prefer esports-only betting sites. While a few good ones do exist, it's advisable to stick to the biggest names in the online betting industry. They offer a variety of improvements over their esports-only counterparts, with little to no compromises in other departments. If you're in the market for a new esports bookie, scroll back to our short list of the best BLAST Premier bookies!
BLAST Premier is owned and organized by RFRSH Entertainment, the former parent company of Astralis. RFRSH Entertainment is based in Denmark and is developing into one of the biggest and most prominent CSGO event organizers out there.
They kicked things off with BLAST Pro Series but didn't wait too long to rethink the whole idea and present us with BLAST Premier. Even though it's organized under the same umbrella, it's a completely different concept that we've covered for you above.
BLAST Pro Series is no more! BLAST Premier was announced as its successor, bringing forth a completely revamped experience for everyone involved.
Even though it was looked down upon at first, BLAST Pro Series quickly emerged as one of the most enjoyable CSGO series out there. Even though each event only lasted for a weekend, and packed a ton of Bo1's, the LAN atmosphere and all-or-nothing competitive action was more than enough to push it above its counterparts. And don't even get me started on the BLAST Pro Showdown which brought a dash of fresh air to the CSGO esports scene.
BLAST Premier, on the other hand, brings forth a completely different experience for everyone. This includes the staff, teams, players, viewers, and esports betting enthusiasts. BLAST Premier offers a league-like experience. Think of it as an introduction to the fully-franchised league systems that ought to come within the next few years. One thing will remain the same, though—people who loved BLAST Pro Series betting will also love betting on BLAST Premier, too.