CSGO is an amazing game to bet on! Its online betting community is the biggest one in the esports sphere, and it's only going to keep on flourishing as time goes on. It's not surprising to see it at the top of the esports betting food chain since the game itself is both entertaining to watch and entertaining to play. Its many in-game variables and quantifiable stats make it entertaining for betting, too.
Another reason behind such massive popularity of CSGO betting lies in the sheer number of available events. Today, we're going to focus on one of them. More precisely, we're going to focus on ESL One betting, interesting facts, history, and the most successful ESL One teams.
Best CSGO Betting Sites for ESL One Betting Online
Using the best CSGO betting sites is of crucial importance for a good online betting experience. When it comes to betting on ESL One, here are the best online sportsbooks with ESL One odds:
get_cta id="262039″ copycolor="cta-full-detailed"]
Why did we opt for these particular esports betting sites?
Our top priority is to provide you with the best ESL One betting sites, which consists of several crucial factors. Let's go through them, one by one.
Ease of Use
CSGO betting sites that pay out real money are supposed to have a clean, intuitive user interface and simplistic design with fluid page-to-page navigation. On top of that, they should also be easy on the eyes and feature tutorials for the basic actions that users can perform on their platform. If you're somewhat serious about your esports betting career, you'll be spending a lot of time on your go-to betting platform, so you need to choose one that's easy to use.
Profit Margins
The lower the profit margins are, the higher your profits will be. It rarely comes much simpler than that! If you're going to be betting on ESL One a lot, you should ensure your primary bookmaker has high odds (read low profit margins) on CSGO wagers. ESL One betting odds do vary from match to match and bookie to bookie, but generally speaking, it's not that difficult to recognize trends. You just have to do a lot of comparisons back and forth, and you'll be fine.
Availability of Esports Bets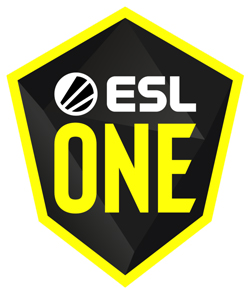 If you're interested in ESL One betting and a few other CSGO events here and there, then you'll want a bookie that features lots of CSGO betting options. The most popular ones can be found at the top of this page so make sure you check them out! The availability of esports bets is even more important if you're thinking of betting on other esports titles besides CS:GO, which is what makes it an important factor.
Supported Payment Methods
Another thing that we value greatly are supported payment methods. They're not just important for convenience sake. More payment methods mean a larger portion of visitors will be able to use the platform.
Supported payment methods also add to the overall reputation of ESL One betting sites. You know what they say—the more, the merrier!
Interesting Facts About ESL One CSGO Events
Thus far, ESL One has featured 12 events. Across those 12 events, ESL One awarded more than $3,750,000 in prize money. However, the CS:GO scene is evolving with another $3,000,000 in prize money set for the upcoming two ESL One events.
2020 will feature two ESL One events by the end of the year. The first one is scheduled right after the players' summer break. ESL One: Cologne is the name, and it will feature a million bucks in the prize pool. This is a great chance to practice your ESL One betting.
The second ESL One event of 2020 is going to be a real treat. ESL One: Rio Major is the event to anticipate, and as its name suggests, it's a CS:GO Major Championship. In fact, it's the biggest one yet, featuring $2,000,000 in prize money and 24 teams in total.
In addition to CSGO events, ESL One is also in charge of Dota 2 contests. For instance, ESL One: LA and Birmingham are the most recent iterations, displaying top-tier Dota 2 teams and plenty of money in the prize pool.
As far as viewership numbers are concerned, LA 2020 Online and Cologne 2019 are the most popular ESL One events. According to Esports Charts, both had upwards of 500,000 peak viewers and stand as the record-holders.
ESL One History
ESL, Electronic Sports League, is more than just ESL One. ESL One is among the top-ranking competitions in ESL's arsenal, but there are others, too. In this section of our real money ESL One betting guide, we'll be focusing on the event's history, most significant teams, and most important results. Let's start off with the list of winners.
| | | | |
| --- | --- | --- | --- |
| Event | Prize Money | Winner | Runner-Up |
| ESL One: Rio Major 2020 | $2,000,000 | TBD | TBD |
| ESL One: Cologne 2020 | $1,000,000 | TBD | TBD |
| ESL One: New York 2019 | $200,000 | Evil Geniuses | Astralis |
| ESL One: Cologne 2019 | $300,000 | Team Liquid | Team Vitality |
| ESL One: New York 2018 | $250,000 | Mousesports | Team Liquid |
| ESL One: Cologne 2018 | $300,000 | Natus Vincere | BIG |
| ESL One: Belo Horizonte 2018 | $200,000 | Faze Clan | Mousesports |
| ESL One: New York 2017 | $250,000 | Faze Clan | Team Liquid |
| ESL One: Cologne 2017 | $250,000 | SK Gaming | Cloud9 |
| ESL One: New York 2016 | $250,000 | Natus Vincere | Virtus.pro |
| ESL One: Cologne 2016 | $1,000,000 | SK Gaming | Team Liquid |
| ESL One: Cologne 2015 | $250,000 | Fnatic | Team EnVyUs |
| ESL One: Katowice 2015 | $250,000 | Fnatic | Ninjas in Pyjamas |
| ESL One: Cologne 2014 | $250,000 | Ninjas in Pyjamas | Fnatic |
As you can see, several teams won ESL One twice. Fnatic and Faze Clan have done so in a consecutive manner with the likes of NaVi and SK Gaming failing to do so. The unluckiest ESL One team is definitely Team Liquid. The boys in blue played four ESL One grand finals and only won one of them. This is merely a fun fact. We're not saying you should bet on Team Liquid when they're playing ESL One…
How to Bet on ESL One Online
Here's a quick step-by-step guide for all you beginners interested in ESL One betting.
First of all, you'll need to find where to bet on ESL One CSGO tournaments and register for an account. You can find several good names at the top of this page.
The second step is to confirm your identity and email address, then explore payment options for your first deposit.
After you've chosen your preferred payment method, you're ready for your initial deposit. Simply enter your payment details and authorize the transaction.
Once you're done with all that, it's time for you to explore the vast waters of esports betting options. Plenty of online gambling sites offer ESL One betting options.
Then, once you're up to speed with the latest news, stats, and whatnot, you're ready to place your first ESL One bet!
And that, ladies and gentlemen, is how to start betting on ESL One online in five simple steps!
ESL One Betting FAQ
Now that we've gone through the key steps to help you start your very own ESL One betting adventure, let's check out the most common questions regarding betting on ESL One for money:
You can start with your ESL One betting adventure on any of the
above-listed esports bookies
. If you're looking for more supporting info regarding the best esports betting platforms, you can check out our comprehensive guide and get yourself informed. It's concise but highly informative, which makes it the perfect read for beginners.
A more precise question would be, how does real money online betting work? Well, it's actually quite simple. It works in the same way as regular betting with the only exception being all sorts of different esports titles. The variety is definitely healthy, and it's only set to increase as time goes by.
How can you find where to bet on ESL One? Well, if Google doesn't lead you to the correct esports betting page, look for a standalone hub or an esports category. Once you're there, you'll typically find subcategories featuring different esports titles such as CSGO, Dota 2, LoL and so on.
Since we're talking about real money esports betting sites here, you'll have to deposit some money before placing your first bets. Pay attention to bonuses and freebies. Most of them are affected by the first deposit. ESL One betting websites typically offer a wide variety of online payment options, ranging from the classical credit or debit cards and online payment providers, all the way to modern, innovative stuff like cryptocurrencies.
If you want more information on how to start betting on ESL One, please refer to the how-to section above!
Certain things can easily break your CSGO betting online experience. We're talking about common betting mistakes people do all the time, some of which can be real nuisances. Others, however, can lead to more serious issues like gambling addiction and debt accumulation.
The most important thing for you as an esports betting enthusiast is to properly manage your bankroll and stick to the rules you've set up for yourself. Here are a few golden rules you should always obey:
Don't bet too much, especially if you're just starting out
Don't rely on luck, do your research
Never bet with someone else's money
Be reasonable with your stakes
Place bets based on stats and knowledge
There's no room for luck in esports betting
Lower your expectations for profit
Avoid going all-in
As mentioned earlier, most people don't prefer to bet on online esports events. While that's true for the most part, if you can live with an occasional lag-infused upset, online events really aren't that bad.
If you're still worried about betting on online events, you can always wait for different wagers to get posted. By choosing any of the top-rated ESL One betting sites we've provided, you'll have access to all kinds of esports events—offline and online.
Short answer—nope! Long answer, no. ESL One has plenty of other events, too. For instance, they were already in charge of CS:GO Major Championships, and they are set to be in charge again this year. Once again, the next CS:GO Major is ESL One: Rio. In addition to One and Major Championships, ESL also hosts the biggest league-like competition in CSGO, the Pro League, and Intel Extreme Masters, a joint venture with Intel. There have been series of other competitions throughout the years, the above list of CSGO Betting sites with ESL One odds are the active ones that are still going strong.
As mentioned earlier, ESL One has had 12 events thus far, with two more scheduled by the end of the year. The most successful teams are NaVi, SK Gaming, and Fnatic. Each of them won two ESL One titles. If we're ranking by title importance, then SK Gaming is the clear winner since they won the ESL One: Cologne Major in 2016. When it comes to ESL One betting, you may want to keep track of each team and their stats.