Even though Hearthstone viewership is dropping further and further with each passing year, it's still going strong. It's still out there; it's still featuring lucrative events and keeping its "small" community as lively as possible. Hearthstone betting sites, unfortunately, don't have that much demand anymore.
Even in Hearthstone's golden era, betting on Hearthstone wasn't that popular. We're talking about 2016 here, back when the Hearthstone World Championship had more than 328,000 peak viewers. The betting community was much more active back then, but it was still no much for some of esports betting's finest.
Despite the drop, some people are still interested in betting on Hearthstone. And if you're one of them, our real money Hearthstone betting guide is the perfect place for you.
Let's start off with our favorite esports betting sites for Hearthstone in 2022:
get_cta id="262039″ copycolor="cta-full-detailed"]
Best Hearthstone Betting Sites – A Look At Our Ranking Factors
You might be wondering how to tell good bookies apart from the bad bookies? What sort of guidelines are there, and what sort of characteristics are crucial for one's online esports betting experience?
As far as Hearthstone betting sites are concerned, we'd like to point out four things you should keep tabs on.

Esports Betting Depth
What's esports betting depth? Well, it represents more than one thing. For one, esports betting depth represents the number of different esports markets a bookie has to offer. In addition to that, esports betting depth also represents the variety of bets a bookie offers for each individual esports title. If you'd like to bet on several esports and invest in all sorts of crazy esports specials, then you'll want a bookmaker with exceptional depth!
Esports Bonuses
Another important factor, especially if you're just in it for the thrill of the chase—esports bonuses! Heck, they don't necessarily have to be esports-related bonuses,; good old welcome incentives should work just fine, too.
The thing is, with bonuses (be it esports or welcome bonuses) you'll have the freedom of placing risk-free accumulators that could yield a massive profit. Make sure you read the fine print, though, as some Hearthstone bookmakers have awfully drastic rollover measures that make withdrawing the funds almost impossible.
Customer Service Effectiveness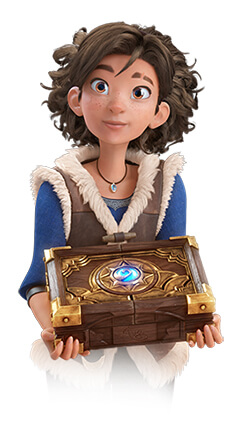 We bet you didn't expect this one, right? It's not surprising, considering the fact that customer support always falls to the background of all things. Well, in the esports betting world, customer support means a lot! It's an essential part of the business. If something goes wrong (and there are plenty of things that can go wrong on esports bookmakers), you'll want professional help.
And some esports bookies out there just don't have enough trained staff to deal with more serious problems.
Heck, some don't even offer other types of customer service besides FAQs. That's just absurd and should be deemed illegal. If you're just starting out, make sure you choose a bookie that possesses live customer service chat and email contact forms alongside a FAQ section.
Mobile-Friendliness
Last but not least, we've got to factor in the mobile-friendliness of a site. These days, people do most of their web browsing via their smartphones. Now that everyone has a powerful pocket PC, websites have to keep up with the changes. The same goes for Hearthstone betting sites, too! People want to bet on the fly; they want to bet anywhere they are, and they need fluid, responsive, mobile-friendly bookmakers to do so.
Mobile-friendliness goes hand in hand with the general ease of use. It's an essential factor for beginners as well as for non-tech-savvy folks who find page-to-page navigation a real hassle.
All esports bookmakers listed above have a solid mix of these characteristics and are definitely worth checking out!
The Story Behind Hearthstone Esports
Where do we start? Well, the logical place would be the March of 2014 when Blizzard finally released the full version of the game following a lengthy beta testing phase. Roughly a month in, the game already had more than 10 million active player accounts, suggesting better things to come for Blizzard's card game.
And better things came. In November 2018, Blizzard announced they had surpassed 100 million registered players, following a highly successful launch of the game's mobile version for smartphones and tablets.
Hearthstone esports history started just a few months after the game's release. One of the first bigger Hearthstone esports events were DreamHack Viagame Championship, World E-sport Championships 2014 and World Cyber Arena 2014. The biggest, most lucrative Hearthstone event in 2014 was the first-ever Hearthstone World Championship that featured $250,000 in prize money.
.@glory__HS finds the Soulshard Lapidary for the extra 5 damage and closes out Game 4 of the #HSWorldChampionship Finals!! ? ? #HSEsports pic.twitter.com/5RsOxaOJ0t

— Hearthstone Esports (@HSesports) December 13, 2020
What drove people to play and watch competitive Hearthstone? Well, the game's lore was based on the massively popular Warcraft universe. That combined with highly intuitive easy to learn but hard to master gameplay is what jumpstarted Hearthstone's esports career.
Despite all of its global success, Hearthstone was always in the shadow of the big boys, games like CSGO, Dota 2, and League of Legends. And we're not just talking about the esports department but overall popularity and betting interest too. Hearthstone is a massive game, but it's not exactly like the aforementioned behemoths.
Why Do People Bet on Hearthstone?
We came up with two reasons. Get a closer look below.
For the Money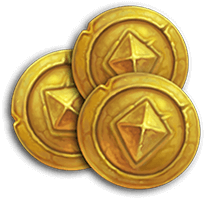 Obviously, players who are in it for the money take up the biggest portion of esports bettors. It's okay to be in it for the cash, but it's not going to yield good results if you can't control yourself and if you have unrealistic expectations. Pace yourself accordingly, don't rush into big bets right off the bat and make sure you allocate your budget properly!
The Thrill of the Chase
The thrill of the chase was always going to be the second reason! Some people are in it for the money, while others are in it to win it—quite literally! Some people just like that good old feeling of winning something—the money comes as an extra bonus. For some people, nothing can replace that sense of pride and accomplishment… And that's exactly what drives them forward!
How Popular Is Hearthstone Betting?
Unfortunately, Hearthstone betting sites were never at the top of the food chain popularity-wise. Yes, back in 2016 and 2017 the demand was solid (nowhere near the likes of CSGO and LoL)… But fast forward a bit more and the fanbase continues to shrink with each passing event.
We don't have the exact numbers, but if the overall Hearthstone viewership stats are a good indicator, we're afraid the drop in popularity of Hearthstone bookmakers is rather significant.
Hearthstone | Key Characteristics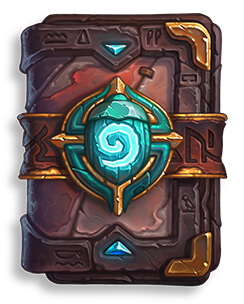 We've already talked a lot about the history behind Hearthstone, but we haven't talked much about the game's actual gameplay. We're talking about a 1v1 strategy card game. The goal is to lower your opponent's health points to zero while making sure he doesn't do the same to you.
There are over 3,500 fully playable cards, meaning the possibilities are endless. Players are in total control over their decks with some minor limitations in terms of card placement.
Strategy is the main aspect of Hearthstone, but there are three additional characteristics that made it become a successful esports title.
Simplicity
Hearthstone is a very simple game! There are two players, two decks of cards, and two health bars counting to thirty. As mentioned earlier, the goal is quite simple: Lower your opponent's health points to zero and you win the game.
The simplicity is an important aspect of a card game such as Hearthstone. That combined with a free-to-play model and multiplatform support means Hearthstone is a highly accessible game.
Complexity
Even though Hearthstone's nature is rather simple, the skill ceiling is impressively high. It's much higher than it might seem after you boot up the game for the first time. People are investing thousands of hours to adjust their decks and make them almost invincible. The game's esports ecosystem flourishes in such a competitive setting; Hearthstone truly is a global phenomenon!
1v1 Competitive Action
One last thing, what greatly influences the betting demand for Hearthstone is the fact that it's a 1v1 game. I know, I know. Starcraft II is a 1v1 game and it was one of the founding fathers of the esports industry. But Hearthstone and Starcraft II are vastly different. Heck, the only thing they have in common is their 1v1 nature.
What Is the Biggest Hearthstone Event for Betting?
Even though the Masters' Tour tops the Hearthstone esports food chain, we have to point to the Hearthstone World Championship as the biggest occasion in Hearthstone's competitive calendar for esports bettors.
These two events (and their smaller subsidiaries) are usually the only events you'll hearthstone odds for regardless of what HS betting site you use. It's a sad reality, that's for sure. The same goes for most other 1v1 esports titles out there too. The betting demand just isn't there.
Hearthstone Betting FAQ
As we've stated multiple times already, Hearthstone is not really that popular in the online esports betting community. It's an esports title, but its betting aspects just aren't there. With tat said, don't be surprised if you can't find betting options on the upcoming or ongoing Hearthstone events. Hearthstone odds are typically available only for the biggest spectacles out there. If you don't have a lot of time to do your own research, there's a list of awesome esports bookies at the very
top of this guide
.
Nope. We're afraid you won't find any live betting options for Hearthstone bets. Don't be alarmed, though. Most bookies don't feature live betting options for even the most popular esports titles, so the fact that Hearthstone doesn't have it doesn't come as that big of a surprise.
We'd definitely like to see some changes, though. Hearthstone betting sites with live betting would be a major hit. The ability of certain draws and combos to take place seemingly out of nowhere and completely change the course of a match is probably why we'll never see live betting on Hearthstone… Although, you have to admit it'd be freakin' awesome!
As is the case with betting on any other esports title out there, the legality of betting on Hearthstone depends on where you live. We can't stress this enough. If you're not sure whether online esports betting is legal in your country of residence, check the laws and contact legal authorities. Their job is to inform you and prevent you from doing any illegal activities.
Unfortunately, you won't see a lot of variety as far as types of hearthstone bets are concerned. In fact, you'll have access to one type of a bet and that's it. Take it or leave it. Of course, we're referring to the good old match-winner wagers here. They're the basis of the whole esports betting world, and still take up the majority of placed esports bets. If you're into more fancy options and all sorts of
esports specials
, we're afraid Hearthstone betting sites won't be able to provide.
There's a list of key characteristics at the beginning of this guide, but we guess it won't hurt to go over them again. The most important factor comes first—esports betting depth. Let's face it, if you're interested in esports betting, Hearthstone betting is only a small part of the equation. At best, it's going to be your secondary esports betting title.
If that's really the case, then esports betting depth should top your list of priorities. Alongside depth, some other good things to have in your next go-to esports bookie are esports bonuses, effective customer service, and a mobile-friendly website. Ease of use is important too, especially if you're not that tech-savvy. Detailed descriptions are available at the top of this piece.
The truth is, betting on Hearthstone online is way past its peak! There's still a bit of action going on, but we're seeing fewer and fewer Hearthstone betting opportunities with each passing year. If you're really passionate about Hearthstone esports and you're fine with waiting for the biggest events, we see no reason why you shouldn't start betting on Hearthstone. It's a complex game—a highly entertaining one— and there's plenty of value to be found in the vast waters of Hearthstone bookmakers…