StarCraft 2 by Blizzard is a futuristic sci-fi real-time strategy (RTS) video game. The original StarCraft 2: Wings of Liberty game was released all the way back in 2010. Since then, the game went through a fair bit of changes, including the standalone expansion pack called StarCraft 2: Legacy of the Void, which came out in late 2015, which drastically shaped up the game's multiplayer gameplay.
StarCraft 2 is a legendary-status game, not just for gamers but for esports bettors, too. If you're interested in real money betting on StarCraft 2, here's a closer look at some of the best StarCraft 2 betting sites.
Almost a decade ago, when the esports scene was making its first real steps through games like League of Legends, StarCraft 2 dared to dream. Thanks to well-balanced gameplay and a hardcore community all across the globe (but mainly NA and Asia), SC 2 evolved into a massive game that shaped the way esports was evolving back then.

Fast forward to today, Blizzard's RTS marvel is still going strong, rocking a healthy esports ecosystem and managing to retain a solid number of hardcore fans. StarCraft 2 online betting sites still exist, and even in this day in age, the demand for StarCraft 2 betting hasn't ceased…
Despite the fact StarCraft 2 is not nearly as lucrative as some of the biggest esports titles out there, its loyal community is still active, watching all major events, and cheering for their favorite players. It's a lively community, one that's highly mature, non-toxic, and loves betting on their favorite game.
Key Factors That Make Great StarCraft 2 Betting Sites
Not all esports betting sites with StarCraft 2 odds are made equal! Yep, it's true, some are better than others. Whether we're talking about payment method diversity, generosity, customer service quality, or something else, not all sites to bet on StarCraft 2 online are made equal!
Here's a closer look at the five key factors you can use to differentiate good from bad StarCraft 2 esports betting sites.
Customer Service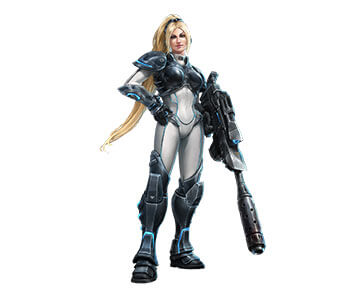 Never take customer service for granted! Even if you're the most tech-savvy person out there, don't underestimate the importance of well-trained customer service staff. After all, customer service is the only department of your go-to bookie that can act as the middleman between you and the corporation behind the betting platform you're using.
Often enough, users stumble upon issues that either prevent them from being able to place bets on StarCraft 2, prevent them from using their accounts or the worst one yet, prevent them from cashing out their hard-earned money. Whatever the case, you better hope your go-to sites for SC 2 betting online have high-quality customer support staff that's efficient and has all the necessary skills.
Generosity
Generosity? What on earth is that? Well, generosity is based on bookies' openness towards all types of bonuses and free bets. We're well-aware most of them are mere marketing tricks that are virtually impossible to cash out, but they still provide a ton of awesome bets. Plus, you never know when you might hit it big.
These days, welcome bonuses seem to be among the most popular bunch. Pretty much all notable online sportsbooks with StarCraft 2 odds provide welcome bonus opportunities. They work in a simple fashion. You get a percentage of your initial deposit to your bonus bankroll, which you can then use to bet on esports, sports, or online casino games.
You can't cash the money out right away, though. Bookies are implementing rigorous security measures that prevent users from cashing out their bonus bankroll by placing massive rollover amounts. It's extremely challenging, but not impossible!
Reputation of StarCraft 2 Betting Sites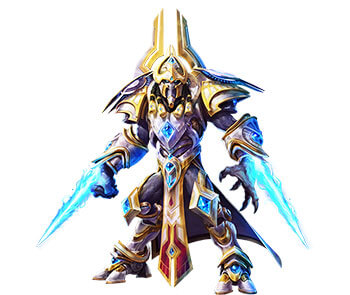 What does reputation represent in the chaotic world of online betting on esports? Well, it's quite simple, we can say a bookmaker is reputable if it has a rich history in online betting, has numerous positive testimonials, and is considered a household name in sports betting communities across the globe.
Reputation means a great deal when you're deciding which bookie to join. Always dig far and wide in search of valuable information about the given bookie. Online reviews, testimonials, licenses, potential issues, and available payment methods are important in the long run. In short, you should only opt for reputable SC 2 betting sites!
Payout Speed
Never take payout speed for granted either! In fact, customer service and payout speed often go under the radar because they're not easily trackable when trying to find great StarCraft 2 online betting sites. To understand the customer service quality and payout speed, you'll have to turn to online reviewers and other websites instead of blindly trusting the bookmaker you're thinking of using for your betting campaigns.
As far as the average payout speed goes, you're looking at roughly 24 to 72 hours, depending on a number of factors, including the amount you're trying to cash out, your site for online SC 2 betting of choice, and your preferred method of online payments. If you've really hit it hard and won a massive amount, you might have to wait upwards of two weeks to pass all extra security layers installed to prevent fraudulent behavior.
Quantity of Payment Methods
What's the point of real money StarCraft 2 betting sites having a ton of supported payment methods like Neteller, Sofort, ecoPayz, Skrill, Mastercard, Visa, and several others? Why should they worry about which payment method their users opt for?
Well, for starters, having a wider variety of supported payment methods means higher chances of landing new users and getting those juicy first-time deposits.
From the user perspective, it seems as though new trends are pointing in the direction of cryptocurrencies like Litecoin, Ethereum, and Bitcoin. These three are by far the most popular cryptocurrencies used for online gambling over the course of the last few years. Even though they can be volatile at times, their speed, low fees, and anonymity make them a stellar choice for esports betting enthusiasts worldwide.
SC 2 – Biggest Events to Bet On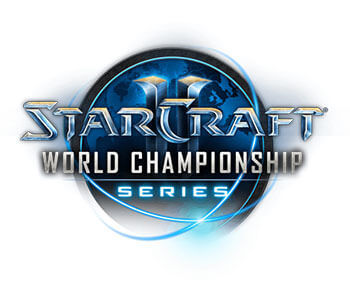 One of the world's oldest esports still has a highly sophisticated competitive calendar that's healthier than those of much fresher titles. If you're just starting out your SC 2 online betting campaign, you should explore the biggest SC 2 even tout there—World Championship Series Global Finals, or WCS Finals in short.
Alongside the biggest, most lucrative StarCraft event that happens once every year, there are other, smaller events, too. Events like Intel Extreme Masters, DreamHack Masters, and WESG. Whichever of these events you're thinking of betting on, you should be alright as long as you arm yourself with enough knowledge and patience.
What Types of Bets Are Available on SC 2 Betting Sites?
Even though StarCraft 2 has numerous quantifiable stats, which is no surprise, considering it's an RTS game, StarCraft 2 esports betting sites don't offer a wide array of special bets.
If, however, you're strictly looking for specials, our esports special bets guide ought to come in handy.
If not, then the following list of available StarCraft 2 bets ought to be more up your alley:
Match-winner
Nothing much to say here. It's a typical two-way match-winner. You're betting on the player you think will win the match at sites for SC 2 betting online. It doesn't get any simpler than this!
Long-Terms
If you're trying to place bets on StarCraft 2 for the long-term, SC 2 features everything you'd come to expect. Region of the winner is kind of obsolete, seeing as how South Korea dominates the pro scene. Still, outright winner and to reach the finals are available, which is just enough considering they're the most popular long-terms anyway.
Totals
StarCraft 2, just like other esports, has numerous totals. Typically, we're talking about resource totals, and rounds totals, with the latter being available only on Bo3, Bo5, and Bo7 scenarios.
Resource Player vs. Player
Last but not least, here's an SC-specific special based around in-game resources, minerals, and vespene gas. The esports betting sites set the time (usually 10 minutes in), and you're supposed to guess which player will have more of the specified resource.
StarCraft 2 Betting Sites FAQ
There's just one more thing we need to go through before closing out our esports betting sites with StarCraft 2 odds guide. As the heading implies, we're talking about FAQ, so let's dig right into them!
It takes blood, sweat, and tears!
Just kidding, the registration process on real money StarCraft 2 betting sites takes around five minutes and doesn't require any advanced internet browsing knowledge. Every regular Joe can do it. There's nothing to worry about.
First things first, you need to find a good StarCraft bookmaker (our recommended picks can be found at the top of this page) and click that shiny "Register" or "Join" button. Follow the on-screen instructions and fill in all required personal information.
Typically, you'll have to confirm two things right off the bat. First is your email. You can do so by opening your inbox, selecting the confirmation email, and clicking on the link inside the email. Second, your identity. This process varies from bookie to bookie, so the best advice we can give you is to follow the on-screen instructions.
For a more in-depth approach at this topic, make sure you take a closer look at our how to bet on StarCraft 2 guide!
If you're using a well-known betting platform that's highly reputable and doesn't have a lot of negative reviews, you should be good to go. If you want to take extra precautions, double-check the certificates and gambling licenses that your bookie points out on their platform. If it's missing any licenses or SSL certificates, you should either investigate further or immediately switch to another, more reputable bookmaker.
We aren't just getting this question from people wanting to start betting on StarCraft 2, but on all other esports titles, too. It's sort of a general inquiry because people tend to think esports betting is this new get rich quickly hobby with no risks whatsoever.
Needless to say, that's not the case! Online sportsbooks with StarCraft 2 odds might make you think you have the advantage, but it's far from that. Let's face it, the majority of esports betting enthusiasts end up losing money. Only a small portion is in constant plus, and it takes an awful lot of skill, experience, and luck to reach that level.
We're not saying it's impossible to get rich by spending a lot of time on StarCraft 2 sportsbooks online, we're just saying it'll take you a ton of time and effort. If you're up for the challenge, may the sky be your limit!
Yes, SC 2 is the most popular real-time strategy esports title you can bet on! Even though Blizzard's king of esports is most popular in South Korea, the rest of the world still enjoys betting on it. Even though the original StarCraft 2: Wings of Liberty game was released almost a decade ago, it still has a loyal fanbase packed with hardcore fans. A good portion of its fans seems to enjoy betting, which is why almost all top-notch
esports betting sites
offer StarCraft 2 bets to this day.
This is probably the most frequently asked question regarding where to place bets on SC 2 online. Yep, even though we're talking about an age-old game here, its esports scene is still going strong, further boosted by the ever-growing StarCraft 2 online betting niche.
If you're looking for the best StarCraft 2 betting sites, considering yourself lucky because you're at the right place! In case you've missed it, click here, and we'll take you right back up to the top of the page where you can check out our short list of the best esports betting sites.
Even though StarCraft 2 can be played in all sorts of fashions, its esports ecosystems values only the good old 1v1 game mode. All SC 2 events are played as 1v1 with numerous format variations, including round-robin groups, double-elimination groups, and either single or double-elimination brackets.