Today, we're going to talk about esports specials! And not just about special esports bets, mind you. We're going to emphasize their importance, variety, and the most popular options for all major esports titles.
But how did special bets make their way into the esports betting industry? After all, a few years back, the only real money esports bets that were available were match-winners?
Yes, that's true! However, the betting variety follows the exponential growth of the entire esports industry, which is why it's not surprising to see a surging demand in esports special bets.
Most importantly, esports betting websites are finally going out of their way to feature esports special bets for more than just the biggest, most lucrative esports events and tournaments. We're talking about an ongoing process here, one that definitely won't back down considering the currently rapidly growing trends in the esports and esports betting industries.
But, before we can dig deeper into betting on esports specials, we must explain the basics. There could be folks reading this who have yet to start their esports betting endeavor.
What are Esports Special Bets?
Let's start off with the definition of special bets in the sports betting world.
Definition of Special Bet
A special bet is not an ordinary bet in which you have to choose the winning team in a given match. Instead, it's based on a different premise, revolving around all sorts of in-game occurrences and quantifiable stats.
The same definition works for esports special bets. too. Long story short, all bets that aren't typical match-winners can be considered as specials. It's as simple as that!
Most Popular Esports Specials
There's a wide variety of specials in the esports betting sphere. This isn't surprising, considering the number of popular esports titles. Plus, we're talking about a digital environment here, one that tracks all quantifiable stats that bear importance in how the game plays and how the game's core mechanics work.
However, not all esports special bets are made equal!
Esports Special Bets 101
Some of them are mere copies of sports betting specials. We're mainly talking about totals here, which are interesting in their own right, but some users aren't the biggest fans because they don't understand their complexity. Totals are available across numerous sports and are pushing to move toward the top of the esports specials food chain.


Other special bets on esports are tied to a specific game or its genre. For instance, the gameplay of MOBA games (Dota 2 and LoL) is pretty similar and shares a ton of the same events and occurrences under different names. That's why we see nearly identical specials across both games. For instance, first blood, the first team to destroy tower/turret/barracks/inhibitor, or first team to kill Nashor/Roshan. Don't let the nomenclature confuse you! They function similarly.
Esports Special Bets and Major Events
Esports betting enthusiasts only care for a small portion of the most popular esports specials, most of which are now readily available on all notable esports events. Bookies are always trying to stay one step ahead of their competition, constantly testing out new options and seeing how their users react to them.
Obviously, during the biggest esports events such as The Internationals, CS:GO Majors, LoL Worlds, and similar, all bookies bring forth their ultimate sets of esports specials.
For more information on this, check out our esports betting sites guide!
CS:GO Special Bets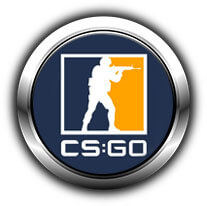 Now, let's focus on the esports special bets for the world's most popular FPS (first-person shooter) game, Counter-Strike: Global Offensive (CS:GO)! The variety of esports special bets you can place on CS:GO is astonishing, and best of all, most CS:GO special bets are available on all major leagues and events, not just the CS:GO Major Championships.
Here's a closer look at the most popular esports specials bets for CS:GO.

Team to win both pistol rounds is among the first wacky bets you'll notice in the CS:GO esports specials section. If you're knowledgeable in terms of pistol-round strengths and weaknesses of the top teams, then you're going to ace this special time in and time out. If, however, you're in it for the entire duration of a match, then you're better off with other types of bets.
As you all know, CS:GO is a round-based game featuring a minimum of 16 and a maximum of 30 rounds. When it comes to total rounds esports special bets,
CS:GO betting sites
will provide you with the average number (as usual) and you have to guess if it's going to be over or under that specific number. Pay close attention to the team lineups and their respective map pool depth. That way, you'll have the highest chances of winning your wagers.
This time around, you won't be playing against the bookies and their average numbers. The bookies won't give you any numbers. They'll just give you two (or three) players, and you're supposed to guess which of them will have the highest number of kills, assists, deaths, or average HLTV.org rating in the given match. This is becoming a hot special and it probably won't go away anytime soon.
If the match you're thinking of betting on is a Bo3 (best of) or a Bo5 contest, you can bet on whether or not the match will require the decider map. The decider map is the third or fifth map, depending on which particular contest type we're talking about here. It's an interesting special, one that ought to become an even hotter trend thanks to a surging number of Bo3-only competitions.
Overtimes in CS:GO are a possibility, but only in certain events which feature matches that can't end in a 15-15 draw. Overtimes are there to decide the matchup one way or the other. CS:GO can have 30 rounds in total, which means overtimes aren't that likely. That translates to relatively high odds, some of which bear quite a lot of value. It's up to you to recognize and exploit it!
Dota 2 and LoL Specials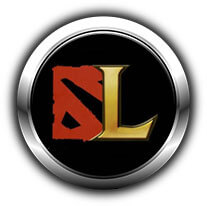 As mentioned above, Dota 2 and LoL both belong to the MOBA (multiplayer online battle arena) genre, which means their core gameplay mechanics are very much alike. That, in essence, means their specials are very much alike too, with nomenclature being the biggest difference.
Stuff like Nashor/Roshan, Barracks/Inhibitors are the primary culprits, although if you know one game, we reckon you won't have issues with understanding any of the following esports specials.
Roshan is the biggest, most important neutral monster in Dota 2. Nashor, on the other hand, is the biggest, most important neutral monster in LoL. The team that kills the first Roshan/Nashor gets a significant boost, which is why the first major team fight starts near or at the pit. We're talking about the biggest global objectives here that play a vital role in every match. That said, it's no wonder team to kill first Roshan/Nashor bets are so popular.
There are numerous structures in LoL and Dota 2. Towers a.k.a. turrets, Inhibitors a.k.a. barracks, are the main ones prior to the base/nexus, and the ones most structure-based bets revolve around. Towers are the first line of defense and can make or break the team's pushing abilities, which is why most people love placing esports wagers on team to destroy first tower
This is among the most popular short-term esports specials you can find out there. It's shorter than CS:GO's team to take both pistol rounds, as this one lasts for as little as five to 10 minutes into the match. The premise is quite simple, though. You're supposed to bet on the team or player you believe will take the first blood (a.k.a. the very first kill in the match). It's a lot more difficult to predict than it may seem at first.
The total number of kills is another popular type of an esports special. There are two main subtypes we need to emphasize here, players and teams. In both scenarios, bookies give you the average number and you're supposed to guess whether the final number of that team or player will be higher or lower than the specified number. On top of that, some bookies also feature the total number of kills on a match, taking into account all kills made by both teams. A sick special, right?
Neither LoL nor Dota 2 are round-based games like, let's say, CS:GO or Rainbow Six Siege. The gameplay of MOBA titles is uniform, lasting until one team destroys the base of the opposing side. Typically, LoL and Dota 2 matches last anywhere from 30 to 50 minutes, depending on a wide number of factors, such as pushing power, team tactics, champion pools, and team fight potential. Esports betting sites typically set up an average match duration, and it's up to you to guess if it'll be over or under the given duration.
Rocket League Special Bets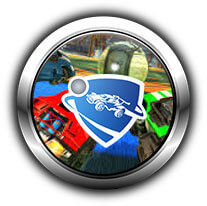 Rocket League is an up-and-coming esports title that still has a long way to go before it reaches the likes of LoL, Dota 2, and CS:GO. However, now that Epic Games has acquired Psyonix Studio, there are talks about a potential franchised league that would do a world of good to the long-term stability of the game to the long-term stability of Rocket League betting.
As for the Rocket League special bets, here are the three most popular choices.

Here, we have another totals bet. In Rocket League, totals are typically based on the number of scored goals. However, some bookies offer total goals per player bets, which are known for featuring a ton of value but are typically only available during the RLCS finals.
Instead of betting against the bookmaker and it's specified numbers, player vs. player bets allow you to bet, well, against other players in the match. The bookies give you a stat (kills, assists, or saves) and two players (sometimes three). You're supposed to guess which of them will be the best according to that particular stat. It's a pretty simple bet, but it can yield a ton of entertainment to knowledgeable Rocket League betting enthusiasts.
These esports specials represent artificial advantage provided to the underdogs by the bookmaker. For example, if NRG plays against eUnited, and they have a -2.5 goal handicap, it means they start the match with -2.5 goals to their tally. In other words, if you bet on them, they have to win by at least three goals difference to help you win your wager.
Valorant Specials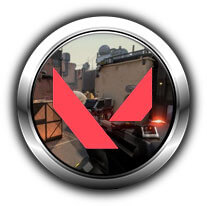 Yes, we know Valorant esports is not a real thing yet. However, once the game is released and the first real events start popping up, we can rest assured Valorant esports specials will be as plentiful as they come.
It's not a surprise considering the game's core mechanics. For those of you who aren't in-th- know, Valorant is a mix between two subgenres in the FPS (first-person shooter) ecosystem. It features short TTK (time to kill) mechanics, round-based gameplay, tactical approach, and several classes featuring unique abilities.
Valorant is going to be a haven for esports special bets lovers, and that's a fact! No worries, as soon as we get the first batch of Valorant special bets, we'll update this piece with the freshest info.
Wrapping Things Up
This is it, fellas! We're all done with our comprehensive analysis of the most popular special bets on esports currently available on the top esports bookies out there.
If there's one additional advice we can give you here, it's to keep yourself informed at all times, even if you're not looking to invest a ton of money. And we're not just talking about esports news, stats, and transfers, but general information surrounding the basics, such as esports jargon and betting strategies.
If you have any issues or further questions about betting on esports, please don't hesitate to refer to our esports betting FAQ!
[ Back to Top ↑ ]