One cannot succeed without a proper esports betting strategy. It gives wagers real support and purpose. With a proper strategy, there's a sense of accomplishment and a clear goal that helps people bet more consistently and, hopefully, make them more profitable as well.
Betting on esports is not a game of luck! It's far from that, actually! Betting on esports takes wit, patience, and a consistent, tactical approach. And that's exactly what we're going to be focusing on in our esports betting strategy guide!
get_cta id="262039″ copycolor="cta-full-detailed"]
Esports Betting Strategy Guide 101
Let's face it, only a small portion of bettors are able to make a living with their risky hobby. We're talking about experts here, the 0.1% that's sticking it up to the man! They are the crème de la crème of the esports betting industry and have reached such heights through hard work, dedication, and sheer willpower.
The most successful sports bettors have well-planned out strategies that help them remain at the top of the online betting sphere. Their success is not accidental, it's a direct result of hard work, value-seeking, effective bankroll management, and sticking with a complex betting system.

That said, rushing all-in all the time is never a good option. Making a plan, assessing your resources, and sticking with a uniformed approach is the obvious way to go. It's a rather time-consuming process, but one that gets the best results.
If you're dreaming of making it big by placing esports bets, then you have a ton of work ahead of you. First things first, you should try and come up with a couple of esports betting strategies!
Let's not think of them as strategies. Let's think of them as entries on your esports betting checklist. Once you're confident that you have them all under control, feel free to start placing your first esports bets!
Know Your Esports
Before you can start betting on esports, you need to know how to differentiate all major titles. In addition to that, you should also be well-versed in the main esports genres such as FPS (first-person shooters) and MOBAs (multiplayer online battle).
But that's not all! If you're really serious about adopting a new esports betting strategy, you need to start following not one but several esports scenes. Everything from the biggest events, recent transfers, head-to-head matches, rivalries, etc. You need to arm yourself with knowledge. That's the only way you can succeed in the harsh waters of online esports betting! In fact, arming yourself with knowledge is so important that it deserves its own entry!
Arm Yourself With Knowledge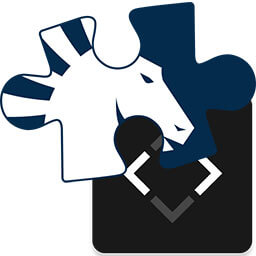 In addition to knowing the ins and outs of the top esports titles, you should also explore the depths of online betting knowledge, too. We're talking stuff like esports betting jargon, FAQ, comparing odds, specials, exploiting bonuses, and all that good stuff.
Of course, as you keep placing bets on esports matches, you'll be gaining much-needed experience that ought to help you make better betting decisions later on. We sound like a broken record, we know, but we have to point this out once again. Take things slowly, and you'll be alright!
Apps such as Strafe and websites such as Liquipedia can be a great way of learning esports-based stuff. TheSportsGeek, on the other hand, is here to answer all your betting-related questions. Ask away, that's what we're here for!
Always Be on the Lookout for Esports Betting Value
Whether we're talking about match-winners or specials, you always need to look for the greatest value. Yes, Astralis ought to stomp all over MIBR, but at -1000, your wager might not yield the greatest return.
On the other hand, something like Astralis to win both pistols or total rounds on the first map below 25.5 ought to yield far better results. Of course, these bets are riskier, but they still offer a lot more value and can be a valuable entry in singles and accumulators.
Long story short, an effective esports betting strategy is to always keep an eye out for high-value bets in places you don't normally expect them.
Don't Overthink Your Bets
Doing extensive research, planning your bets, and comparing all relevant stats is one thing, but overthinking your bets and needlessly complicating your bets is a whole different pair of shoes. Obviously, it's a no-no. A big one, mind you.
Overthinking your bets, especially bets you've already placed, can make you counter them. That's not a good thing, in most cases. It'll drive you crazy, make you second-guess every decision you make, and make you outright paranoid. Keep things simple, don't dwell on already placed bets, and you'll be alright!
Learn About Bankroll Management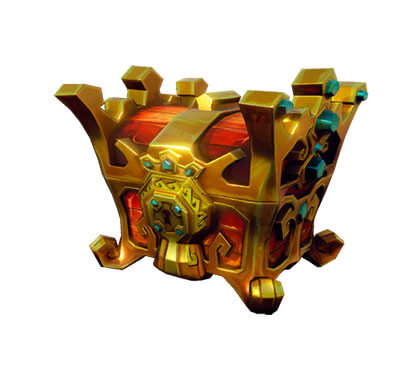 If you have no idea what bankroll management is, it's time to change that! Trust us, you need to change that ASAP! Proper bankroll management will bring forth a completely new perspective on esports betting online. In fact, bankroll management is the esports betting strategy that'll change the way you bet on your favorite esports title.
The premise is simple and it's not too difficult to understand, but there are many things you can adjust, customize and do differently that it can become an overly complex set of rules to obey. Finding the golden middle is the key here, not too lenient and not too strict!
The betting bankroll should merely guide your esports betting investments, without forcing anything.
Familiarize Yourself With the Esports Event Calendar
You can't just start blindly betting on random esports matches. That's one of the quickest ways of splurging through your betting bankroll and ending up with a massive time out period. What you need to do is familiarize yourself with the biggest esports events, so you know how to time your bets properly.
And we're not just talking about the biggest esports events like The International, Overwatch League or LoL World Championship, but other smaller events of your main esports title as well! This way, you'll always know when to expect hot matchups and when to start saving up money for the next wave of esports bets.
Get Involved With Esports Special Bets
Last but not least, make sure you assess your options before you end up in a never-ending cycle of match-winner wagers. If match-winners get under your skin, you can say goodbye to a healthy bet variety among your wagers.
And you'll need it, that we guarantee! Whether we're talking about totals, player vs. player bets, handicaps, or long-terms, esports specials can make the difference and fill in the gaps in your accumulators. If you're good at finding value, you might even stumble upon a single-worthy specimen, every now and then.
Common Esports Betting Mistakes
Now that you're aware of the importance of a proper esports betting strategy, and know the crucial factors that can make or break your chances of succeeding in online betting, it's time to talk about the most common mistakes people do. Don't worry, we'll keep it nice and short!
Concentrating on the Big Trio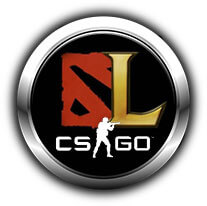 Most folks concentrate on the big trio—LoL, Dota 2, and CS:GO. However, there are numerous other esports titles and plenty of opportunities you can explore and master. Of course, if you're already well-versed in the gameplay mechanics and esports scene of a single esports title, it's stupid to just drop it and start off with a new one. Set that one aside and make it your main, but feel free to concentrate on other esports titles to improve your overall winnings. After all, lengthy accumulators greatly benefit from risk-free matches in tier-B titles!
Being Overly Confident
There's no room for complacency and overconfidence when it comes to esports betting. If you go down that road, you'll end up wasting a ton of money. Maybe getting greedy and taking an esports parlay bet that just doesn't make sense.
Set your pace, don't push things too quickly, and take your time to get accustomed to your chosen esports ecosystems! That's the only way you'll stand a chance of being profitable.
Want to learn more? Go check out our page on common esports betting mistakes, which features a ton of additional entries plus short tips on how to stop making the same mistakes over and over again.
Summary
If you're still not sure you realize what it takes to be a successful bettor, then it's best if you go straight back to the basics and closely examine our in-depth guide on esports betting. It explains pretty much everything you need to know about the art of betting on esports.
Feel free to check our guide out even if you're a somewhat knowledgeable esports bettor. There's nothing harmful about taking a few minutes and going through all the basics. It's an informative piece, a must-read for everyone looking to cash in on the esports betting industry while it's still hot.
[ Back to Top ↑ ]