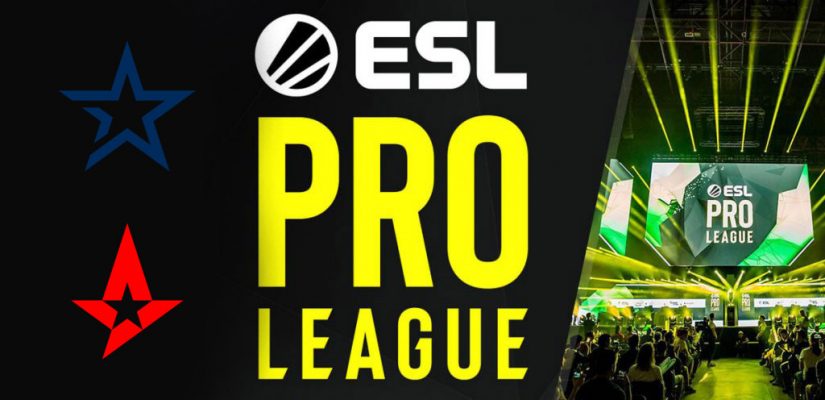 Who would've thought that, of all participating teams, we'll see Complexity and Astralis square off in the lower bracket quarters of the European ESL Pro League. One of them is a straight-up NA organization, and the other one should be in the upper bracket. But, here we are, and our Astralis vs. Complexity picks are going straight into the problematics!
Astralis vs. Complexity Picks
Believe it or not, Astralis are the heavy favorites coming into this one. They are, all major CSGO betting sites still trust them despite a shaky start to their playoffs campaign. At -500, Astralis are the absolute favorites, with Complexity sitting at ridiculous +300.
[#COLCS #ESLProLeague]@k0nfigCS vented ? pic.twitter.com/z7eQEftsBI

— Complexity Update (@COLUpdate) October 1, 2020
But, is Astralis really that much stronger than Complexity? Well, I honestly think the reason behind such a massive discrepancy in odds is oBo stepping down. Sure, Complexity have already shown us they can do amazing stuff without him too… but we have to be realistic and state the obvious – Complexity would be a much better candidate in this contest if it wasn't for oBo's sudden departure.
But, not everything is black and white here!
Our Astralis vs. Complexity picks would be pretty straightforward if it wasn't for those damn nuances that'll end up deciding this one. That's basically why we're going to take a closer look at this one. I have a feeling there's excellent value to be found here; I have a feeling that bookies might be in the wrong!
Let's start the dissection!
Form
Astralis aced the group stage with flying marks after losing against Complexity in the first round. Yep, you've read that correctly – Astralis' only group stage defeat came from the hands of complexity in the opening match. Train and Dust 2 were the maps of choice, and both of them went to overtime. Complexity players had fresher heads and didn't succumb to the massive pressure, winning both maps with 19-17 as the final score.
Following that defeat, Astralis took Bubzkji out of the starting lineup. In came es3tag, who showed himself as a much better alternative on the server. Don't get me wrong – his stats aren't godlike… but he's doing okay… butat this point, okay is good enough for Astralis coming from their sixth/seventh man.
Complexity's group stage losses came against unlikely teams, Faze Clan and Mousesports. Both matches were pretty chaotic though, but losses are losses and they have to be pointed out!
Map Pool Depth
Moving onto map pool depth, we'll try and figure out how to use it to our advantage. More precisely, we'll try to pull valuable map pool stats and implement them in our Astralis vs. Complexity picks!
Starting off with Complexity, their map pool works great against that of Astralis. We've seen it in their head to head group stage match – Complexity took the Great Danes down on Dust 2 and Train, two maps they don't even prefer on the regular.
They prefer Vertigo, Overpass, and Mirage, and all three of those could be viable against Astralis.
In 2020, Complexity has defeated the Danes on Dust 2 (two times), Train, Nuke, and Vertigo, which goes to show you Complexity aren't afraid to throw it down with the best of them!
Individual Players
I've said it numerous times and I'll say it again – Astralis has one of the most complete rosters out there! And I'm not just talking about their superstar-packed starting roster alone (the one without Bubzkji and es3tag), but their overall seven-man portfolio instead. They have enough leverage on both ends to be a real threat no matter the team on the other end of the server… and Complexity must be aware of this!
That said, I do think Complexity would fare much better in this department if oBo was still a part of the team. Don't get me wrong, Nordavind's NaToSaphiX seems like a valuable replacement… but Complexity will have to look elsewhere once ESL Pro League ends.
Well, I guess it's time to finalize our Astralis vs. Complexity picks. Get ready to be surprised:
Astralis vs. Complexity Picks
Yep, my money is on Complexity here! Yes, I know the stats slightly favor Astralis… but +300 is just too good to miss out on! Yes, Astralis are the favorites, doesn't take a genius to figure that out. However, they lost against Heroic, went to overtime on Inferno against Spirit, and had a pretty shaky group stage start, courtesy of Complexity. All those figures suggest we might see an upset here. And, it's +300 we're talking about here, so a slap together a low stake single and hope for the best!
Donnie out…