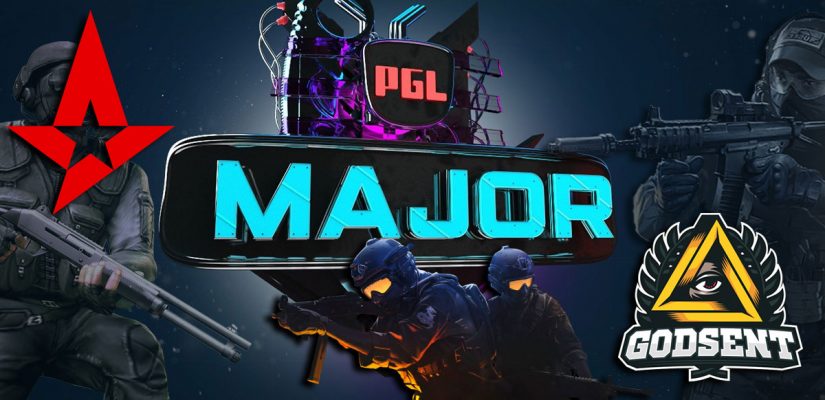 The first day of 2021 PGL Major Stockholm is behind us! The biggest winners are definitely Faze Clan and Copenhagen Flames, having won both of their openers. So did Heroic and Virtus.pro, though we kind of expected them to do so, really.
But, the biggest surprise, and a negative one at that, is Astralis' two opening-round losses.
GODSENT suffered the same fate, though their losses are nowhere near as surprising as those of Astralis.
Dont really know what to say. Embarrassing from us, just not good enough. Sorry everyone, crossing my fingers for a bo3 reverse sweep

Gg wp @Entropiqteam

— Lukas Rossander (@gla1ve_csgo) October 26, 2021

For that reason, we believe there might be value in Astralis vs. GODSENT betting predictions. It's worth a shot, at least!
Astralis vs. GODSENT Odds
Here are the odds for this CSGO matchup:
Disclaimer – odds are subject to change. Obviously, Astralis are the favorites coming into this match.
However, -278 might not exactly be the best value here.
That's what our Astralis vs. GODSENT betting predictions are here to find out. Let's roll!
Astralis vs. GODSENT Betting Predictions
The last time these two faced off was way back in March 2018. There's no point talking about those matches. Instead, let's focus on the two teams to see if there's any hidden value here!
Astralis Betting Preview
Let's kick off with the Danish side. Astralis are one of the best teams out there… but only when they're having a great day. When they're off, like they've been earlier today, they're absolutely unrecognizable. With or without bubzkji, these off days tend to happen way too often.
But, Astralis' quality can't be underestimated. The Brazilians must be well-aware of that coming into this one. Lucky and Xyp9x were invisible in both matches. They just didn't perform, period.
Astralis don't have device anymore, meaning the rest of the pack has to step up a notch if they are to beat the greatest… but apparently, also if they are to beat lesser-known teams like CPHF and Entropiq. That is Astralis' reality without bubzkji, I'm afraid.
However, this roster features four players who've already won four Majors. Lucky is the only inexperienced link, and if he can just relax a bit, I'm sure he'll stop letting the big occasion get to his head.
Astralis are the rightful favorites here, but their moneyline isn't worth it. What about the spread? Can they cover the spread in this bo3? Well, their map pool is much deeper than GODSENT's so I'd say it's a viable option.
But, we won't cement it just yet. Let's take a good look at GODSENT to see if they can create an upset tomorrow and eliminate the most successful CSGO Major team of all time.
GODSENT Betting Preview
With GODSENT's old team getting acquired by FPX in mid-January, the Swedish organization decided to invest in a Brazilian roster made up of experienced CSGO veterans. TACO and felps lead the show, with the experienced IGL looking for more Major glory.
Their recent results suggest they might be a formidable opponent.
But, we have to point out the fact they're only playing with SA/NA teams, without a single participation on big international events this year. That's their biggest issue coming into this one – lack of experience against world-class teams, teams that have great talents and have been around the scene.
Astralis surely is one such team, which is another reason why we should opt for the Danes her – not just to win but to turn a new page and absolutely demolish the Brazilians!
Wrapping Things Up
Here's the wrap-up:
Astralis vs. GODSENT Betting Predictions:
Odds are courtesy of BetOnline. Check out our BetOnline review here.
Astralis has to come alive! They have to get back up from the dirt and qualify to the next stage with three straight wins. I just can't see them falling out of the tournament at this stage, especially not like this.
Astralis' getting rid of bubzkji was an obvious mistake…
But it's too late now – he's a substitute and the only way he can play is in case of a positive COVID test of one of their starters. With or without him, though, I believe Astralis will stomp over GODSENT to extend their run on the PGL Major. Seeing them fail to qualify for the Legends Stage and potentially face off against Device's NiP would be a disaster. The biggest on in Stockholm, if we're being honest.<
That would be all for today boys and girls! Join us again tomorrow for the final day of PGL Major Challengers Stage predictions!