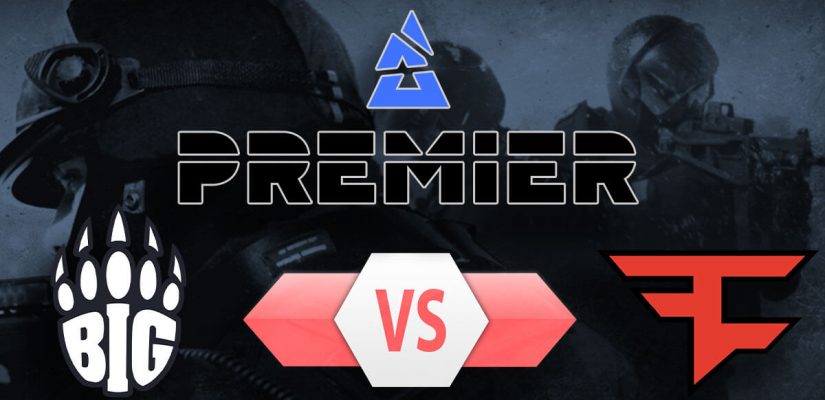 A lot of stuff is happening in the CSGO scene right now… and Faze Clan seems to be involved in the biggest news. Not only did they part ways with NiKo earlier today, but their coach YNk as well.
While this ought to give Faze Clan more room for a massive roster alteration to push the team in the right direction, looking at the short-term effects, it's going to shake them up even further.
Even though, right off the bat, everything about this matchup points in BIG's direction, our BIG vs. Faze picks are here to investigate further and hopefully find proper value!
But first, a quick talk about the stuff that matters the most!
Where to Find Good CSGO Odds?
Finding good CSGO odds is half of the job! The second half is finding good value, and that's what the rest of our BIG vs. Faze picks will be all about. For now, let's focus on odds:
If you're a beginner, we'll give you the million-dollar answer right away – our CSGO gambling websites guide is the perfect place to start!
Not only are there several top-tier bookies with great odds to choose from, but there's also a ton of valuable info… some of which ought to be helpful to more experienced bettors too.
CSGO odds aren't everything! They are important, but if you're looking for a go-to bookie, these are just some of the things you should look for:
Customer support reputation
Depth of CSGO betting market
Ease of use
Mobile-friendly betting solutions
Plenty of esports bonuses
BIG vs. Faze Predictions
Everyone expects BIG to win this one. After all, Faze Clan doesn't have their star player anymore and their coach just stepped down too. The bookies are heavily in favor of the German side, despite coming off a not-so-good DreamHack Open campaign.
BIG had their ups and downs this year, but they're definitely in a better position than Faze Clan here. Can they transfer that superiority into a win tomorrow? Now that's the real question! Perhaps we'll know more once we take a look at both teams' forms.
Forms
BIG has eight wins and two defeats in their last ten encounters. Within those ten matches, they've defeated Faze 2:0 on DreamHack Open Fall but failed to assert their dominance over Vitality and Heroic.
As for Faze Clan, it's difficult to assess their form given their roster alterations. They'll be coming into this match without NiKo and YNk. Olofemister is set to replace the Bosnian superstar, but we still don't know who'll bear the coaching stick. There's not enough time, so we'll probably see Faze without a coach tomorrow.
Today we also part ways with our CS:GO coach, @YNk.

Thank you Janko, for the leadership, the guidance, and the trophies during your time coaching @FaZeClan. We wish you nothing but the best in the future! #FaZeUp pic.twitter.com/ttBJeKoBqu

— #FaZeUp (@FaZeUpdate) October 28, 2020
As far as this portion of our BIG vs. Faze picks are concerned, BIG takes the win for sure! Faze Clan's roster moves ought to affect their performance, meaning BIG's solid form takes the big W!
Map Pool Depth
Even though NiKo is no longer a part of Faze Clan's collective, Olofmeister's return should bring some bonus points to the team's morale. The experienced Swede is miles better than any other replacement they could've brought in for this event, and that's a cold hard fact. He's been in and out of Faze Clan for more than three years now, so it's safe to say he knows everything about the way Faze play.  He might not be the sharpest fragger anymore, but his composure should be essential in what are probably the shakiest times in Faze Clan's history.
Not to mention the fact his experience brings a lot to Faze Clan's overall map pool.
BIG is not to be taken for granted either! In fact, their stats are far superior to those of Faze Clan. Not by a lot, but still. Dust 2 and Overpass seem to be BIG's strongest maps; Mirage could be placed in the same basket too, if it wasn't Faze Clan's strongest map, that is. Coldzera and the boys are likely to pursue Mirage… unless BIG don't ban train right off the bat. Vertigo, Train, Nuke, and Inferno could be anyone's game, meaning we still don't have a clear winner here.
Individuals
I know, I know… TabseN and tiziaN haven't been playing all that well in the last few months. However, XANTARES took it upon himself to lead his team forward… and the Turkish star is doing exactly that. He's doing all the heavy lifting and is currently the leading fragger in BIG. Coldzera and olofmestier will be in for a proper fight!
What's there to be said about Faze Clan?
Usually, when we're discussing Faze Clan's individual strengths, NiKo is our go-to guy. Now that he's gone, who am I supposed to write about here? Luckily, Faze Clan is one of the biggest teams in the world, and it's a bit difficult to name a superstar in their roster. Coldzera is probably the standout player at the moment. He's still trying to find his pace, but once he's at 100%, there'll be no stopping him.
Believe it or not, this is the seventh head to head match between BIG and Faze in the last four months. Third in as many weeks. Here's a nice little tweet that perfectly wraps up our BIG vs. Faze picks!
Tournament organizers setting up the monthly BIG vs @FazeClan match like pic.twitter.com/TqCI1qRkHt

— BIG (@BIGCLANgg) October 28, 2020
BIG vs. Faze Betting Predictions
Don't bet too much on this one! There's definitely value here, but you shouldn't go overboard with it. BIG is not that big of a favorite as everyone labels them to be. That said, I recommend having this as a part of a small(ish) accumulator. It's not too risky, but you should still keep it safe by not betting big money on it!
Odds are courtesy of Betway. You can check out our Betway review here. And for users in the United States check out Bovada for odds.