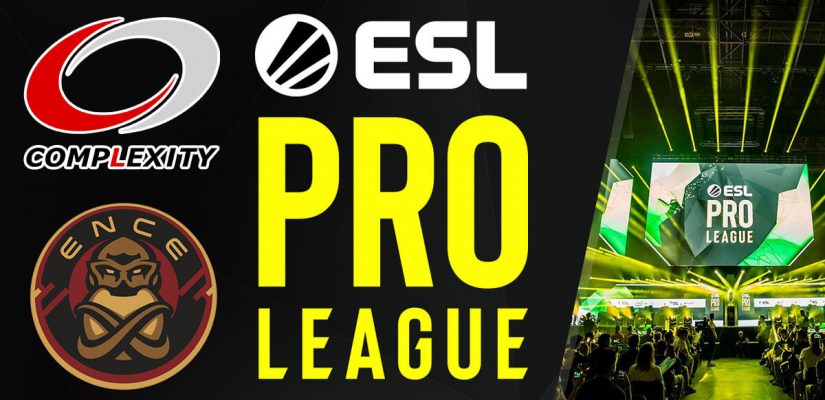 We've already started dissecting ESL Pro League S12 quarterfinals with NaVi vs. Mousesports predictions, Now, we're looking at another fine specimen for our esports picks section! This time around, it's Complexity vs. ENCE picks we're looking at.
We're going to unravel a fine match that has all the makings of a spectacle.
Yes, I know neither Complexity nor ENCE picks are recognized as top-tier sides, but they're in decent form and deserve your attention.
How are we going to approach this piece? Well, we'll do our usual rundown:
Form
Map pool stats
Player qualities
As you'd expect, we'll finish things off with proper Complexity vs. ENCE picks for your upcoming singles or accumulators. With that said, let's quickly go through the main factors behind good CSGO bookies before moving to the real deal!
How to Find Good CSGO Bookies | Key Factors to Consider
Yep – the first part of our Complexity vs. ENCE picks isn't even related to the match. Instead, I feel the need to point out the key characteristics of good bookies.
Even today, people are opting for good-for-nothing esports betting platforms that don't provide a decent betting experience… and that has to stop!
So, for the sake of everyone getting the optimal CSGO betting experience they deserve, here are the main factors to consider when choosing your first/next CSGO bookie:
On-Page Navigation
On-page navigation is probably the number one thing newcomers need to make their lives easier. Taking your initial steps on a bookie that knows what it's doing in terms of structuring and GUI will bring you that much-needed confidence… And we know confidence plays a big role in this hobby!
Payout Speed
Next up, payout speed! Most frequently, you'll wait between one and three days. Some bookies take their time, though, so you may have to wait upwards of a week. That goes for bigger winnings too. Anything past a week of waiting for smaller pots (smaller than, let's say, $1,000) is unacceptable.
CSGO Betting Options
Finally, make sure your first/next bookie offers a lot of CSGO betting options. Sure, match-winners are fine… but you'll overgrow them pretty quickly. You'll need more stuff to keep you busy and expand your options – you'll need specials! Luckily, most bookies offer specials nowadays… but only the best ones go the extra mile during smaller, less notable events. Choose wisely!
Complexity vs. ENCE Picks
Obviously, the center of this matchup is oBo stepping down from Complexity's starting roster. The 17-year-old had to make the hardest decision of his life and return back to the States. He made the decision following Complexity's European campaigns that were a result of the ongoing pandemic. And while the 17-year-old was an important factor in Complexity's recent run of form, he decided to return back home and disappoint the fans.
The hardest decision I have ever made…@Complexity

Read: https://t.co/FWt6hdQENZ

— Owen Schlatter (@oBoCSGO) September 24, 2020
Seeing as this was a last-minute decision, Complexity still don't have their fifth man. Sure, they had some time to test out a few players, but a week isn't nearly enough for them to fill the void. If they don't find a proper replacement, they'll have to go with a temporary substitute. Either way, the odds aren't in their favor here… and that will be further cemented in the rest of our Complexity vs. ENCE picks!
Form
ENCE's 2020 has been nothing but pain and suffering. They didn't have a single proper event to show off. Not a single one! Aleksib-less ENCE doesn't look too good. They look solid at best, and that's only during a small portion of their matches.
However, surprising wins against NaVi and G2, the Finns are finally looking at a chance for redemption.
Can they take it?
Well, arguably – their luck of the draw couldn't have been any better. Bot allu will be hoping to take his team further down the upper bracket, that's for sure.
Map Pool Depth
Statistically, ENCE is superior only on Dust 2 and Train. However, I reckon they can take Complexity on virtually every map except for, let's say, Overpass and Vertigo. Permabans-accounted, we're looking at a level playing ground here, but there's the slightest advantage in ENCE's corner.
Individual Players
What sort of dangers can this oBo-less complexity roster bring to the table? Well, they still have blameF and k0nfig, the dynamic Danish duo that played a key role in Complexity's playoffs clutch. Poizon and RUSH are not to be taken for granted either… but I guess it all comes down to the quality of their fifth man.
ENCE showed off a couple of surprising wins in the group stage, with allu and jamppi stealing the show. They've been the greatest players in this ENCE team during the last month or so. Jamppis is proving to be a real hotshot – the 19-year-old Swede could be the next big thing for Finnish CSGO!
Complexity vs. ENCE Picks
Complexity are the underdogs here… although it's safe to say that wouldn't be the case if oBo hadn't stepped down from the starting roster last week. But, it is what it is… and I just can't go with Complexity here considering all circumstances. ENCE, on the other hand, are finally looking like a proper team.
They're not exactly back at their peak, but they're getting there, slowly but surely!
As far as our Complexity vs. ENCE picks go, a match-winner on ENCE will do the trick. At -182, you better hope Complexity doesn't sign a proper ace on the day of the match.