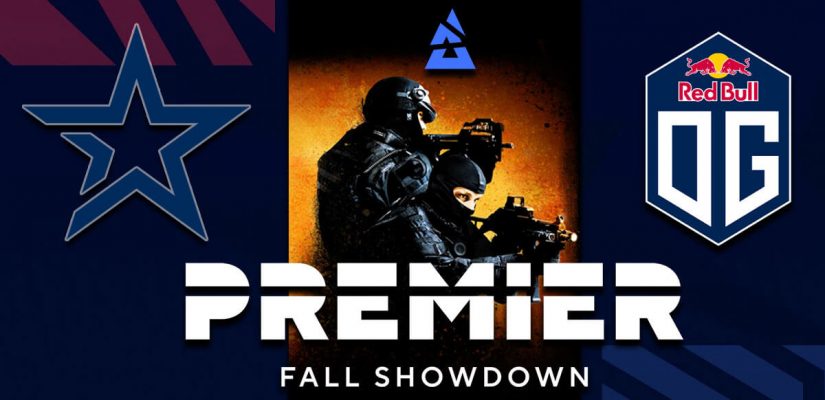 Complexity vs. OG betting predictions are here, aiming to repair the damage done by Movistar Riders' inability to close out Vertigo against Virtus.pro. If they had just a bit more composure, we'd be on the winning end of that one.
The closer it gets, the tougher it becomes.

Facing @Complexity tomorrow at 18:30 CEST.

Two more wins would get us to @BLASTPremier Fall Finals. #DreamOG | #BLASTPremier pic.twitter.com/a2LCcaTRol

— OG CS:GO (@OGcsgo) October 14, 2021
But, there's no point in crying over spilled milk, boys and girls! It's a new day and a new set of elimination matches for us to look forward to. Let's start off with the odds then move our way to in-depth looks at both teams!
Disclaimer – odds are subject to change
OG are the favorites no point denying that. They aced paiN Gaming with 2:0 on the scoreboard, though the Brazilians stood their ground on Ancient. There was no way back from them on Inferno, though – flameZ and the boys made sure of that.
Complexity vs. OG Betting Predictions
As for Complexity, they did beat MIBR, but it was perhaps a bit tougher than they had initially planned/hoped for. Boltz and WOOD7 made sure MIBR stand their ground right up until the very end. The match went to three maps, with Complexity's blameF and jks doing wonders across all three of them.
Historically, OG have been slightly more successful than Complexity in their h2hs.
They met three times in 2021, with two games going OG's way. That's a nice start for our Complexity vs. OG betting predictions. Let's continue on the same note, shall we!?
Complexity Betting Preview
Unfortunately, Complexity failed to qualify for the Major. But, they still have a shot at qualifying for the BLAST Premier Fall Finals. It's not exactly the same level, but it's good enough. They still need to win two matches. The first obstacle is OG, the second will be the winner of Heroic vs. Dignitas.
Complexity had just two good campaigns. First was on BLAST Premier Spring Groups where they managed to qualify for the Finals. The second came in June; Complexity won the third Spring Sweet Spring cup and $40,000 in prize money.
But, several poor performances after that prompted changes in the roster. Their newest roster alterations, coldzera, and es3tag, are making their presence known.. but the results still aren't there. Obviously, it will take more time for these two to properly settle in. There are still consistency issues that ought to be resolved with time.
This Complexity roster has plenty of potential, though I'm not sure if they'll have enough time to reach it without further adjustments… especially now that they've failed to qualify for the
PGL Major
.
OG Betting Preview
Next up, OG! Even though they failed to qualify for the Major, OG are still the favorites coming into this one. They had their ups and downs this year, but overall seemed much more confident than Complexity. Semifinal finish on EPL S14, runner-up spot on IEM XVI Summer, and Spring Sweet Spring #2 title.
Not too shabby for the OG boys, right?
Much of these titles came because OG invested in flameZ and niko. The duo revamped their gameplay and helped them find much needed fragging potential. FlameZ, at times, looks like a might duelist… he's talented, but his gameplay still needs a bit of polishing.
OG will fancy their odds on Inferno and Dust 2! Complexity will hope to get their hands on Overpass and Nuke, though the latter could be anyone's game. OG are the favorites and, if they can win their map pick, should have better chances at winning the third map, no matter what the initial bans are.
Wrapping Things Up
With that in mind, it's time for us to wrap this puppy up. Here's what I'm thinking of this one:
Complexity vs. OG Betting Predictions:
That's right, we're going with a clean moneyline on OG here. Their map pool is superior, their key players are in slightly better form, and their overall performances this season have been miles better than Complexity. There's no need to complicate this one – a simple moneyline will do the work here!
That's it as far as our Complexity vs. OG betting predictions are concerned. We hope this will get us back on the winning track ahead of the final round of matches and, of course, the PGL Major!
Until next time. May the odds be in your favor!