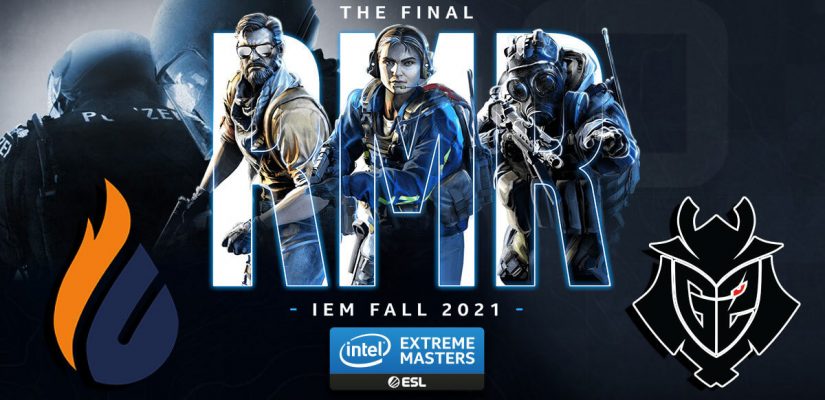 LAN2 continues to dominate, boys and girls. Even though they came into this tournament following two awful campaigns, they're two and oh at the moment, looking to extend their winning streak to three against CPHF. What makes CPHF vs. G2 betting predictions even more interesting is the fact these two are currently top of group A.
G2 ON LAN ? pic.twitter.com/gGdRd3latq

— G2 Esports (@G2esports) September 30, 2021
In other groups, Astralis and Sinners are on top of group B with two wins. OG and Vitality are ruling over group C; Double Poney and NiP in group D. CPHF vs. G2 promises to be a great clash, one that's set to decide a lot of things in this group. Remember, every point counts, and both teams need them to go up the RMR rankings.
CPHF vs. G2 Odds
Total Rounds Over 26.5
-122
Total Rounds Under 26.5:
-119
Total Rounds Over 25.5:
-167
Total Rounds Under 25.5:
+122
CPHF to win at +172 is rather tempting. However, we have to take into consideration the fact they played FPX and AURA thus far. Neither of them is a top-tier team, which means CPHF will have a lot of ground to cover against G2.
It's going to be an uphill struggle for the Danish side, and +172 doesn't really give it an appealing look. +250ish would be more like it.
Unfortunately, G2 to win at -238 isn't worth much either. It seems to me we'll have to look for good value elsewhere. More on that coming in the remainder of our CPHF vs. G2 betting predictions.
CPHF vs. G2 Betting Prediction
Unfortunately, these two haven't met earlier this year. In fact, their last h2h dates back to late April 2020 when G2 took a tight 2:1 win. Form-wise, G2 are oscillating like crazy whereas CPHF are pretty consistent against tier-B teams but tend to choke against the crème de la crème. Considering G2 belongs to the latter, I wouldn't be surprised if CPHF ends up choking big time tomorrow.
CPHF Betting Preview
As mentioned earlier, both CPHF and G2 are coming into this one with two straight wins. However, the ways in which they got these two wins couldn't be any more different. CPHF struggled with FPX in the opener, winning 16:12 in the end. Well, perhaps struggle isn't the best word, but it definitely wasn't anywhere as lenient as G2's 16:1 win over AURA.
In the second round, G2 outclassed BIG 16:8, and CPHF went to full thirty round against AURA.
Yep, that same AURA that managed to take just one round away from G2. This alone tells you a lot about this matchup, as well as the path these CPHF vs. G2 betting predictions are going to take.
G2 Betting Preview
NiKo, oh NiKo… you masterclass fragger, you! The Kovač cousins, combined, had forty-six kills (evenly split at twenty-two) against AURA. It wouldn't be that surprising if it wasn't for the fact the match lasted for only seventeen rounds. THAT'S ABSOLUTELY CRAZY!
In a more serious clash against BIG:
JaCkz stood up for the occasion with splendid twenty-seven kills. This guy loves CT side on Nuke, there's no doubt about it. Much of G2's force depends on whether or not CPHF will ban Mirage. If they stick with their usual bans, stuff like Overpass and Ancient, Mirage could be in the mix, which would mean a quick annihilation by G2's Balkan connection.
But, as I've said earlier, the moneyline on G2 just isn't worth it here. But, what does that leave us with? Well, this is a bo1 so the only real thing we can bet on are total round options.
Wrapping Things Up
Yep, it's time for the wrap-up. Here's my take on this interesting clash:
CPHF vs. G2 Betting Predictions:
Odds are courtesy of BetOnline. Check out our BetOnline review here.
That's right, I believe Niko and the boys will leave Copenhagen Flames without double-digit rounds tomorrow. They've been absolutely ruthless thus far and I expect them to continue in the same fashion against the team that went to full thirty rounds with AURA… Yep, the same AURA that lost 16:1 to G2.
At +122, this is a value-packed option so don't you dare sleep on it!