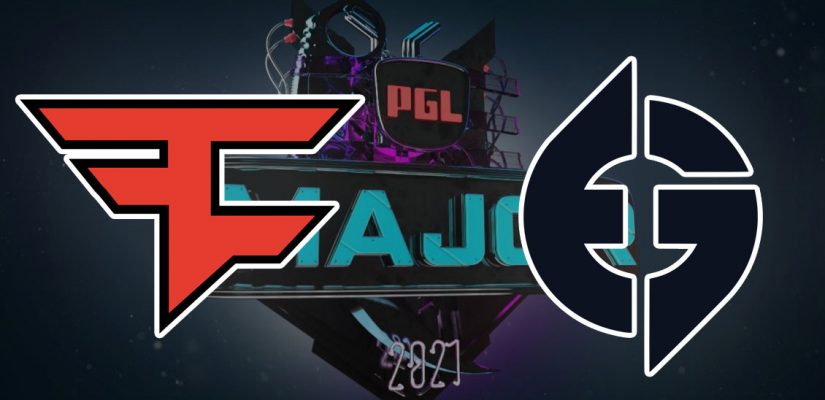 The first day of 2021 PGL Major in Stockholm brings forth eight exciting clashes. We're here for EG vs. Faze which starts in just a couple of hours, so let's get right down to business with our EG vs. Faze betting predictions!
? Legends Stage Round 1 Schedule#PGLMAJOR pic.twitter.com/oIMDt5Yqv6

— PGL (@pglesports) October 29, 2021
EG vs. Faze Odds
Here are the odds for this CSGO matchup:
Disclaimer – odds are subject to change

Yep, considering this is a bo1 clash, there are no spreads. There is, however, the possibility of betting on the total number of played maps. If that's something you deem interesting, then the bottom two bets ought to be interesting.
EG vs. Faze Betting Predictions
Only one moneyline holds value here, no matter how different these two teams are. I mean, there's just no point in betting on Faze Clan at -526. I mean, sure, in a whole day accumulator yes, but in a high-stake single – no!
EG Betting Preview
Current Roster
stanislaw (IGL)
CeRq
brehze
oBo
MICHU
daps (coach)
Can Evil Geniuses start off the New Legends Stage with a win in their first match? Well, tough-to-beat Faze Clan are on the other side of the server so let's just say things won't be easy for the NA champs.

Form-wise, EG can count on CeRq to keep doing his thing! The Bulgarian AWPer has been absolutely fuming with confidence over the last month or so, with everyone expecting more of the same come their first New Legends Stage match. oBo and Brehze have been good too, with the only notable absentee being MICHU. If EG are to make a breakthrough in this stage of the event, they'll need the Pole to wake up and start leading the charge!
As for head-to-head matches, Faze and EG played twice this year, in July and August. Faze Clan took both wins, with one of them being a bo1 on Mirage. The European giants have a much better map pool despite the statistics slightly favoring EG. You need to understand that quality of competition means a lot here, and it's safe to say Faze Clan's opponents were a league above EG's.
Faze Betting Preview
Current Roster
rain
karrigan (IGL)
olofmeister
broky
Twistzz
RobbaN (coach)
But, just because they played against stronger opponents doesn't necessarily mean Faze Clan is going to win this one, right? Well, it doesn't. But, I still do believe they'll win and it's mostly because of the fact they have more options map-pool-wise, and a more talented set of players.
What's talent without proper form, though?

Well, that's exactly the kind of question we should ask ourselves when talking about EG… not Faze Clan! Yep, EG are a talented bunch who had been dominant in the NA following the StarLadder Major. But, since then, they had to mix things up and were never able to return to proper form.
As for Faze Clan, they've actually been playing pretty well. They are coming into this tournament with five consecutive wins! Yep, two wins that helped them clinch the Major via IEM XVI Fall, and three straight wins in the New Challengers Stage. Faze Clan are finally playing proper CSGO, and I'm confident in their ability to continue doing so against EG.
Wrapping Things Up
Let's cut to the chase – here's what you should bet on for this match:
EG vs. Faze Betting Predictions:
Odds are courtesy of BetOnline. Check out our BetOnline review here.
Yep, we're going with under 26.5 here! It's the only realistic wager here. Faze Clan are going to crucise to a win here, and EG won't be able to do much about it. Brehze and the boys have been solid against their NA peers, but once the big EU boys come rolling in, they won't know what hit them.
For thar reason, I expect this to be a quick match – GG Faze!
As always, thanks for reading the whole thing, fingers crossed Twistzz and the boys cement this one without going the extra length!