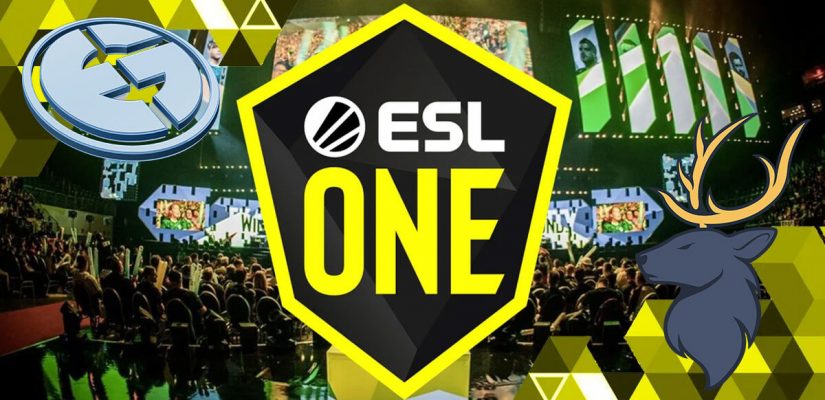 We're proud to present to you our first set of ESL One Cologne betting picks. As the title suggests, I'm referring to EG vs. Triumph predictions, the first of two opening matches of group B. A quick reminder, group B features EG, Triumph, Cloud9, and Team Liquid. It's a tight group, but it was always going to happen considering the American ESL One Cologne iteration features just eight teams.
As for our esports picks, we'll go the usual depth, covering and comparing all data that holds value betting-wise. We will start off with some general information on both teams before moving to more specific sections like recent results, map pool depth, individual qualities, etc.
If you're just starting out, all this match-related information might seem overwhelming. For beginners, a proper introduction to the betting world would be our esports betting online guide. It's a must-read for everyone who's yet to place an online wager on an esports match.
EG vs. Triumph Predictions
This match is a proper mismatch! On one end we have Evil Geniuses, currently the best team in the region and arguably one of the best teams in the world right now. On the other end, we have a tier B that's been heavily crippled by recent departures. By that, I'm mainly referring to Grim signing for Team Liquid. He was their best player, no point denying that. His absence can already be felt in the team's recent performances. Since Grim's departure, Triumph has struggled with tier B opponents, leading us to think EG will stomp all over them…
With a solid career leading @EvilGeniuses, this year @peterjarguz has helped EG take the Blast Premier Spring 2020 Finals and a steady spot at the #3 in World Rankings. #TeamRazer #LIVEEVIL pic.twitter.com/oaJBrSAq2T

— Team RΛZΞR (@TeamRazer) August 17, 2020
Recent Results
Coming into this match, Evil Geniuses have just one defeat in the last ten matches. That defeat came from MIBR and didn't mean anything in the grand scheme of things. But, it's there so we have to point it out. As for triumph, though, they have six wins and four losses in the last ten matches. The worst part is – their competition is nowhere near the level of EG's competition. Triumph competed against the likes of Team oNe, Levitate, SweCan, AA, Chaos, etc, whereas EG competed against the region's finest.
That said, the winner of this section is EG, and by a landslide. As said earlier, these two teams aren't even on the same level… especially now that Grim isn't a part of Triumph's starting roster. But here they are, competing on the opening match of group B… That said, I reckon you already know which way my EG vs. Triumph predictions are swerving to. If you don't, perhaps you should take a look at the following image of EG's last 5 matches, courtesy of HLTV:

Map Pool Info
The map pool stats are pretty neck and neck. Statistically, Triumph should be better on Dust 2, Mirage, Overpass, and Vertigo. However, these stats might not yield valuable info since the quality of Triumph's opponents is nowhere near that of EG. As I stated earlier, this is a proper mismatch, and I'm afraid key sections like map pool info and recent results won't bring forth valuable insight for our EG vs. Triumph predictions. Luckily, individual player qualities should tell us the obvious!
Individual Player Qualities
EG's dynamic trio is back in action! Brehze, CeRq, and Ethan are coming off a great CS_summit 6 performance. They hadn't performed well up until the BLAST Premier Spring American Finals. That's when they started strutting their stuff again; that's when EG got its first title in 2020. When looking at the individual level, there's only a handful of rosters that can be put in the same basket with EG.
When everyone shows up for the occasion, they're just… phenomenal.
As for Triumph, I really don't know what to say about them. Not only did they lose Grim, but they also lost curry just three days later. The core that pushed them to the heights they're at right now is gone. Grim was by far the best player on that team, and now that he's a part of Team Liquid, there's no way Triumph will get any closer to the top 30.
EG vs. Triumph Predictions
Maps Handicap (-1.5) on EG
The best value for money lies in the good old handicap bet. Maps handicap -1.5 on Evil Geniuses is currently sitting at -358. It's nothing special, but can be a low-risk option in a lengthier ESL One Cologne accumulator.