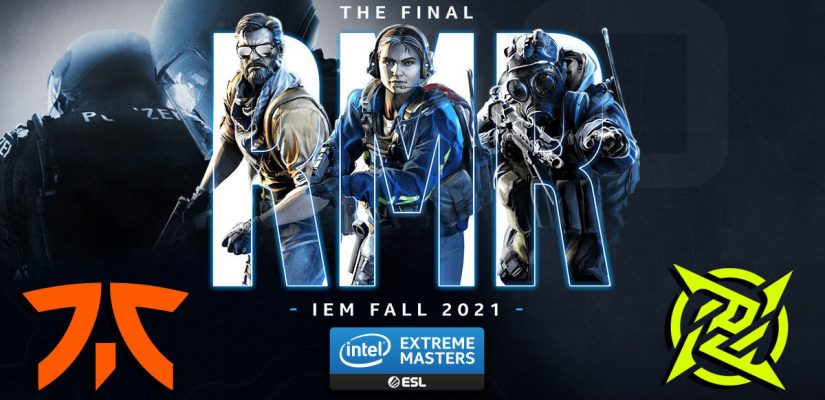 Group D is crazy! Double Poney are proving to be one of the most interesting surprises of the event alongside Sinners. They're coming into the fourth-round clash with Fiend to cement their spot at the top with three wins to their tally.
NiP, who are set to play against bottom-placed Fnatic, have three wins as well.
If they win tomorrow, they'll be all set to defend their top spot from Double Poney in the final round. But, we're here for Fnatic vs. NiP betting predictions, so that's the only match we'll be talking about from now on.
Fnatic vs. NiP Odds
Let's start off with the odds for this CSGO match:
Total Rounds Over 26.5
-112
Total Rounds Under 26.5:
-120
Total Rounds Over 25.5:
-167
Total Rounds Under 25.5:
+122
This is a best-of-one clash yet NiP are -250 favorites. That tells you all you need to know about the form of both sides coming into this one. But, there could be more to our Fnatic vs. NiP betting predictions than pure form and skill.
Fnatic vs. NiP Betting Prediction
You see, Fnatic is hanging onto dear life here. They need to somehow reach the third spot that gives them a chance to fight for much-needed points. It's going to be an uphill struggle with just two matches left, that's for sure. They have to start somewhere, so they might as well start with their Swedish brethren in NiP!
Fnatic Betting Preview
What's going on with Fnatic? They just can't win a match even if their lives depended on it. They are oh from three, having lost to Faze, Double Poney, and Fiend. Faze stomped them, Poney barely escaped with the win, and much of the same can be said for Fiend too.
Fnatic doesn't seem to be able to close out matches.
They start choking in late rounds and their results clearly show their issues. Even though mezii is doing his part of the job, the rest of the team (especially Brollan and KRIMZ) are failing to keep up.
If Brollan can find his form, I'm sure Fnatic would be able to do something notable tomorrow. If he doesn't, they're basically out of the Major. Coming into IEM XVI Fall EU, Fnatic were three spots below the qualification line. They desperately need to clinch third place here, otherwise, their dreams of making it to the big stage will remain that.
Who's ready for some more #IEM Fall? We're facing off against @Team__Fiend on Inferno, live now! ?

— FNATIC (@FNATIC) October 1, 2021
NiP Betting Preview
NiP are breaking barriers left and right. First, they stomped Fiend in the opener, losing just four rounds in the process. They lost just eight against Faze, while Skade took them for a spin through all thirty maps. Still, NiP are undefeated and are on track to push for a top three RMR spot.
Their direct competitors, Heroic and G2, aren't doing all too well. G2 are 2:1 in group A, Heroic are 1:2 in group B. If NiP defeats Fnatic tomorrow, they'll have a clean shot at Double Poney for top-spot confirmation in the final group stage clash.
Individually, device and LNZ are turning up the heat. Hampus has been pretty good too. Heck, all five of their starters are playing well… But since I have to point someone out, it has to be device and LNZ. They've been clinical, clutch-friendly, and choke-repellent. If they keep this up, they'll ace the group stage and head into the playoffs as odds-on favorites!
Wrapping Things Up
That'd be all from our Fnatic vs. NiP analysis. Let's wrap this puppy up:
Fnatic vs. NiP Betting Predictions:
Odds are courtesy of BetOnline. Check out our BetOnline review here.
While I do believe NiP will win this one, it's a best-of-one and Fnatic are hanging for dear life here.
Remember, every point matters, and if they can somehow snatch the third spot in the group and fight for the ninth overall spot in the end, they'd win 1250 points. That should be enough to push them above the likes of Sprout and Complexity.
Either way, Fnatic will go all-in tomorrow, and we can expect a tight fight that could even go to the overtime. If you're feeling lucky, perhaps you should try out over 26.5 at -112, or even over 27.5 at +132. As always, thanks for reading the whole piece and hope to see you again soon! May the odds be in your favor!