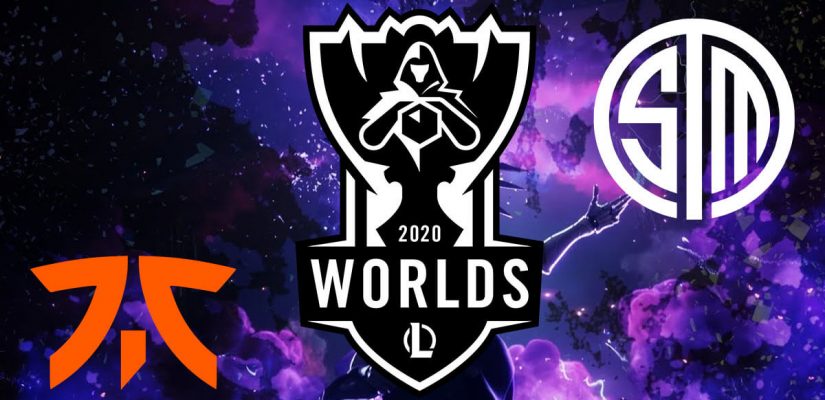 2020 LoL Worlds is nearing the last day of its group stage, but there's still a bunch of stuff that hasn't been settled just yet. DAMWON and Top Esports are the only undefeated teams after the first half of group stage matches, with everything on the line for all participating teams across all four groups.
Today, though, we'll be focusing on group C where we have an interesting encounter between LCS hope Team SoloMid and LEC's wonderkid Fnatic.
Yep, Fnatic vs. TSM predictions are our subject here, so without further ado, let's jump to the important stuff.
Where to Bet on LoL Worlds | Best LoL Betting Sites
No worries, we won't head into Fnatic vs. TSM predictions without telling you guys some basic info regarding the world's biggest LoL betting sites. In fact, use our LoL bookies guide as your go-to source for valuable information.
If you can't decide which bookie to opt for, if you're struggling to find characteristics that make for good online betting platforms, our guide will give you the answers you're looking for!
Why Should I Bet on LoL Worlds?
It goes without saying that the League of Legends World Championship is the biggest and most popular LoL event. Such a huge size also makes it the LoL event to bet on. Luckily, you won't have any issues with finding LoL Worlds betting sites since pretty much all online betting platforms offer LoL Worlds betting. It's still on you to make a good choice, though… and that's exactly what the above-linked guide is for!
Fnatic vs. TSM Predictions
Thus far in group C, Fnatic, Gen.G, and LGD are at the top of the table with two wins and one loss each. Team SoloMid are at the very bottom, still without a single win on the event… and this fourth-round encounter against the second-best LEC team is their last chance.
Should they lose, they're out of the competition.
They'll still have to play against LGD and Gen.G, but those two matches wouldn't have any direct effect on their placement.
Fnatic, on the other hand, need to build up on their first-leg win against the LCS side and cement their position in the playoffs. Keep in mind, though, even if Fnatic wins against TSM, they'll still need at least one more win.
It's our time to take over Shanghai. #Worlds2020 is ours. pic.twitter.com/XfkxuVaqY5

— TSM (@TSM) October 3, 2020
Obviously, Fnatic is in a much better position than Team SoloMid. However, both teams are still in it to win it, and that's the only thing that matters for our Fnatic vs. TSM predictions!
Tactical Prowess
Whenever Team SoloMid is in the lobby, you can expect a defensive contest with careful, thoroughly planned out action that doesn't involve much risk. Fnatic, on the other hand, will want to show off their pure mechanical brilliance.
They're not going to sit back, relax, and allow TSM to do their thing.
They'll want fast pushes, effective ganks, and a whole lot of kills on Nemesis! Selfmade's presence was superb in the first leg. The question is – can he provide once again this Saturday?
Could We See a Rerun?
Fnatic and TSM faced off in the opening round of group C. Selfmade was the MVP, following an impressive display with Evelynn in the jungle. It was one of those tightly contested matches; one of those passive, defensive, and outright boring matches that don't like splattering the action around too much.
Heck, Biofrost and Bjergsen didn't get a single kill in the entire game… and they weren't even half bad. Another heck – TSM had just five kills at the end of the matchup. Don't think Fnatic had a lot more – twelve… which is pretty low considering this was a 35-minute contest.
Only a few hours left to show your support for the boys in Shanghai.

We'll send the best to the team ahead of our make-or-break Saturday matches thanks to @HisenseSports ?#FnaticAtHome pic.twitter.com/Jjs98LkGmN

— FNATIC (@FNATIC) October 7, 2020
In all honesty, I believe we are going to see a rerun! My Fnatic vs. TSM predictions suggest Fnatic will win another hard-fought match with scarce action and plenty of unsuccessful ganks!
Wrapping Things Up
Even though many expected TSM to finally break through the group stage in what was a pretty favorable group, I think it's clear that they'll be going straight home this Sunday! They're oh and three at the moment, and Fnatic's boys ought to make it oh and four on Saturday.
TSM's inability to compete at the highest level just goes to show you what a mess the LCS is.
I'm not pointing any fingers; I'm just stating the obvious for the sake of transparency of my Fnatic vs. TSM predictions.
Talking about predictions, here's what I have in store for you guys:
Fnatic vs. TSM Betting Predictions
Odds are courtesy of Betway. You can check out our Betway review here. And for users in the United States check out Bovada for odds.
That's about it, fellas! Hope you've enjoyed the show; hope you'll follow my LoL Worlds betting tips and make some profit before the end of LoL Worlds.
As always  thanks for sticking till the very end!