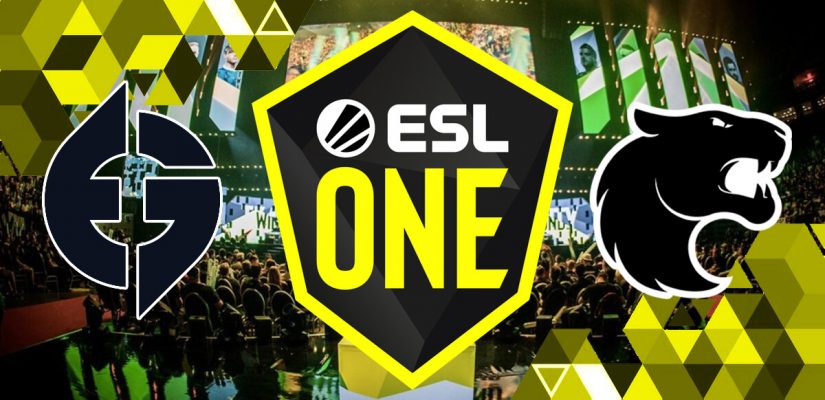 Are you looking for FURIA vs. EG predictions? If you are, you're at the right place! We here at TheSportsGeek have prepared a special in-depth prediction for this match, hoping we'll snatch another wildcard before jumping to the ESL Pro League bandwagon next week. That said, keep on reading to find out everything you need to know before placing any CSGO bets.
FURIA vs. EG Predictions
There's no more room for mistakes, people! These two teams are well-aware of the fact that, if they lose, they're out of the competition. What we're looking at here is the notorious single-elimination bracket, allowing no room for mistakes.
That said, both FURIA and EG will have to bring their A-game forth. Luckily, the Brazilians seem to be prepared well – VINI is coming into this match following his best-ever performance against the Aussies in the decider round.
Vinferno ? https://t.co/OkphtIWESr

— Vinicius Figueiredo (@FURIA_VINI) August 25, 2020
Don't worry, EG fans! CeRq and Brehze are in fine forms too. I'm sure they'll put up quite the fight against VINI and KSCERATO!
Recent Results
EG is currently ranked as the third-best team in the world. And rightly so, seeing as they've won two consecutive events and have nine straight wins. Their last loss dates back to mid-June when they lost against MIBR on BLAST Premier Spring Finals. That match didn't mean much, though. EG took the title right in front of MIBR…
FURIA's form is not to be taken for granted either. They have just three losses in the last ten matches. However, the last head to head matchup between these two went in favor of EG. FURIA won on Vertigo but lost on Inferno and Train. All three maps were pretty tight, though, and I reckon we'll see more of the same here as well. No worries, we'll take the last head to head match into account before emphasizing today's FURIA vs. EG predictions.
Map Pool Info
Let's start off with the obvious – both teams love playing Inferno. Inferno is the primary pick of both teams; in the last three months, EG played twelve and FURIA played seventeen games on Inferno. EG had a lot more success, winning eleven and losing just one match. FURIA, on the other hand, won ten and lost seven, which means their Inferno is rather shaky these days.
Evil Geniuses are likely to ban Mirage right off the bat. FURIA will most likely eliminate Dust 2. As for map picks, EG could go with Train and FURIA for Vertigo. In that case, I'd love to see these two square off on Inferno in the decider round. In fact, that's exactly where our FURIA vs. EG predictions are heading – the total maps over territory, one of the most interesting esports specials out there.
Individual Player Qualities
We have to give credit where credit is due, and FURIA VINI has had an absolutely superb match against 100 Thieves the other day. My man Vinicius snatched 2.57 rating, setting a new personal record in what was definitely the best performance in his professional career. KSCERATO has to be pointed out too – he didn't have a crazy match but he's always fragging well. Consistency is his key virtue in 2020; FURIA wouldn't be the same team without him.
As for EG, the most important thing is that CeRq is back in form. Ethan and Brehze are right behind the mighty Bulgarian, forming a potent trio that can decide matches all on their own. As mentioned earlier, EG has nine straight victories and two consecutive titles. They won't go down without a fight here, that's for sure!
Even though I fancy EG to take this one and advance to the grand finals on the third consecutive event, my primary FURIA vs. EG predictions are revolving around a total maps wager. Match-winner on EG at -182 offers far less value than what we're going with here. If you'd like to combine the two, correct score 2:1 in favor of EG is at solid +200. It might be worth a shot if you have some money to spare ahead of the ESL Pro League mayhem next week!
Odds are courtesy of Betway. You can check out our Betway review here. And for users in the United States check out Bovada for odds.