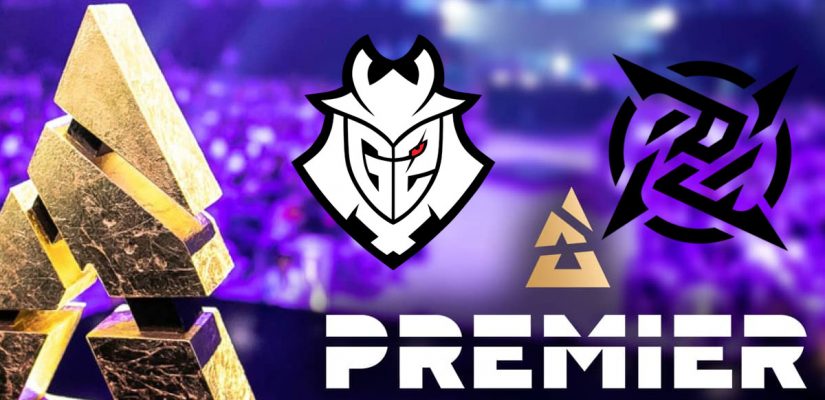 G2 vs. NiP betting lines seem rather interesting. We've seen these two clash just a couple of days ago in a match that ended up with a surprising result. Are we going to see history repeat itself or is nexa-powered G2 going to show its true face in this one?
The prize pool at the World Final ?#BLASTWorldFinal pic.twitter.com/FiO2eyxEhr

— BLAST Premier World Final IN LESS THAN 24 HOURS ? (@BLASTPremier) December 13, 2021

Remember, this is the first round of 2021 BLAST Premier World Final! Since this is a double-elimination playoff, the losing team isn't out of the competition just yet. Instead, they drop to the lower bracket where they will have to keep on winning to get all the way through to the grand finals.
One last thing – this is a $1 million competition; the winning team goes home with $500,000. All eight of these teams will want to finish this year off on a strong note… but only one of them will succeed. Will it be one of these two? Let's find out!
G2 vs. NiP Odds
For starters, here are the CSGO odds for this matchup:
Disclaimer – odds are subject to change

The odds are pretty level, but that's probably because NiP defeated G2 in their last head-to-head. Still, at +200, NiP seems rather sweet. But, is it the right option here? Well, that's what our G2 vs. NiP betting predictions are here to find out!
G2 vs. NiP Betting Predictions
Let's jump straight into this one!
G2 Betting Preview
Current Roster
nexa (IGL)
huNter
NiKo
AmaNEk
JaCkz
G2 suffered a tough loss last time out. IEM XVI Winter semifinal was the big occasion, and luck was on definitely on the Swedes' side as they not only took Nuke on overtime but clinched Inferno after full thirty rounds too.
But, now that nexa is back in action, we can expect G2 to be a lot more tactically present. I am not saying they were terrible last time out, I'm just saying nexa's IGLing keeps playing a key role in G2's successes this year.
Plus, with nexa on the IGL spot, NiKo and hunter can concentrate solely on the fragging side of the deal. Niko was the best fragger last week, but I'm sure he can improve upon those numbers and keep his team up in the upper bracket.
In all honesty, I'd like to see them opt for the exact same maps like last time. I reckon we'd still go to the decider, but I'm leaning towards G2 when it comes to clutching it out in the third.
NiP Betting Preview
Current Roster
hampus (IGL)
phzy
REZ
Plopski
es3tag
As mentioned earlier, NiP won the last week's h2h. They've done so without device, mind you. But, now they're going up against a team in which NiKo won't be pulling all the strings tactics-wise. He's going to be in full fragging mode with nexa back in the mix, and that ought to be scary for the Swedes.
They are the underdogs here, but that only paves the way for potential "high-value" wagers. At +200, it's hard to disregard the value on NiP. But, it was confirmed that device is still out of the equation, meaning phzy is still in the starting roster. The 19-year-old was pretty good on IEM XVI Winter, and I expect more of the same here as well.
Wrapping Things Up
That would be all from our informative section. Let's jump straight into the predictions!
G2 vs. NiP Betting Predictions:
Odds are courtesy of BetOnline. Check out our BetOnline review here.
That's right, I believe this match will go the extra length! Lots of factors point in that direction, so I suggest going with a medium stake here. As for match-winners, I am leaning towards G2 because they now have nexa in their ranks. Remember, in that narrow 2:1 last week, G2 played with KennyS instead.
That about wraps up our G2 vs. NiP picks. Join us again tomorrow for a fresh batch of BLAST Premier World Final betting predictions!