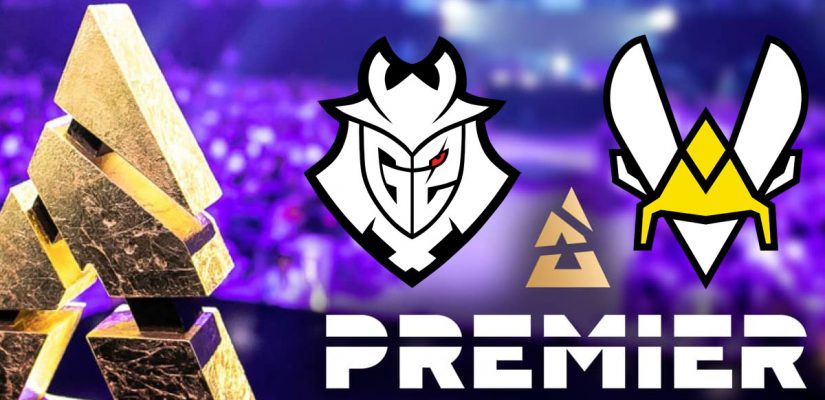 The third day of BLAST Premier World Final is just about to start. As for our current track record, we're three from four, with our biggest win coming from Liquid's shocking win against NaVi in the opener. Now, we're turning our attention towards G2 vs. Vitality betting predictions. It's a match that'll decide one of two upper bracket finalists, and with both teams fancying their chances, this match could really go either way.
Day 2 is in the past, and we are now only 7 teams left in the BLAST Premier World Final ?

Tomorrow we will say goodbye to one more – but who will it be? #BLASTWorldFinal pic.twitter.com/s60ouXv3BR

— Gearing up for World Finals Day 3? (@BLASTPremier) December 15, 2021

There's everything to play for here! Remember, we're looking at a $1 million event, one that'll wrap up this year of professional CSGO and leave us craving for more. We won't have a lot of top-tier CSGO action after this one, probably not until late January. That said, if you want to place a few CSGO bets by the end of the year, then betting on BLAST Premier World Final is the obvious way to go!
G2 vs. Vitality Odds
For starters, here are the CSGO odds for this matchup:
Disclaimer – odds are subject to change

As you can see, esports betting sites heavily favor Vitality here. These odds are a combination of several factors. For once, Vitality swept Astralis away in the opener, giving them no room to breather from start to finish. G2, on the other hand, needed NiKo to get 82 kills across three maps to break down device-less Ninjas in Pyjamas.
But, this is just the start of our G2 vs. Vitality betting picks. There's a lot more useful info down below!
G2 vs. Vitality Betting Predictions
Let's talk about recent head-to-head clashes here! Surprisingly enough, these two played on just three occasions this year. All three went to G2, with just one going the full length. The one that did go the full length happened less than two weeks ago on IEM XVI Winter, which suggests G2 are in for another splendid clash.
G2 Betting Preview
Current Roster
nexa (IGL)
NiKo
JaCkz
huNter
amaNEk
If G2 are in fine form, if NiKo is currently the best player in the world (according to nexa), and if they've been so lethal against Vitality, why are ZywOo and the company labeled as the favorites here? And, mind you, we're not talking about marginal favoritism here – G2 to win are at +165 whereas Vitality are at -200.
Well, these G2 vs. Vitality betting odds have a lot to do with the way both teams played in their openers. As mentioned earlier, Vitality looked outright superb, displaying a near-perfect performance against Astralis.
G2, however, suffered against NiP and almost dropped down to the lower bracket after just one round. But, G2 are a bounc-back kind of a team. Niko stepped up for the occasion in the opener, and now is the time for others to do their fair share of the work.
We all know just how capable they are on Mirage and Inferno. Ancient has been pretty good for them too, though we are not likely to see that one here because it's Vitality's permaban.
All in all, though, there's no clear winner as far as G2 vs. Vitality betting picks are concerned, and I still can't fathom why bookies so heavily favor ZywOo's team.

Vitality Betting Preview
Current Roster
apEX (IGL)
ZywOo
Kyojin
Misutaaa
shox
Vitality are in splendid form at the moment! They played well on PGL Major Stockholm but eventually got eliminated by NaVi in the playoffs. After that, they almost went all the way on BLAST Premier Fall Finals but got beaten by NaVi in the grand finals. Then came IEM XVI Winter, the first post-Major event without NaVi and Vitality went on to win the title, stomping over NiP in the grand finals.
Now they're ready to assert their dominance against the only team besides NaVi that managed to defeat them over the last couple of months – G2! Of the last four losses, NaVi was to blame in three, with the fourth one going to G2.
But, both ZywOo and NiKo are at the top of their game. This could very easily turn into a game of two players; two godlike CSGO fraggers who keep on delivering superb performances no matter who's on the other end of the field.
To put things into perspective – NiKo had 82 kills across three maps against NiP, while ZywOo accumulated 52 kills on two maps against Astralis. If these two are at their best tomorrow, we can res tassured this one will go the extra length of the decider!
Wrapping Things Up
Guess it's time to wrap this puppy up. Let's go!
G2 vs. Vitality Betting Predictions:
Odds are courtesy of BetOnline. Check out our BetOnline review here.
We're going against the favorites here! G2 haven't been at their best against NIP but still emerged victorious and remain in the upper bracket. Now they're going up against arguably a much better team… and I for one expect them to rise up for the challenge and show Vitality what they're worth.
NaVi are still at the top of the food chain, and the biggest challengers for the runner-up spot are G2 and Vitality. G2 pushed all the way through to the PGL Major grand finals, whereas Vitality stole the show on IEM XVI Winter. Now they're at it again, and I'm certain G2 will repeat their last h2h win. It's likely to go to the decider, so if you don't like the moneyline here, total maps over 2.5 at +100 is a worthwhile investment too!