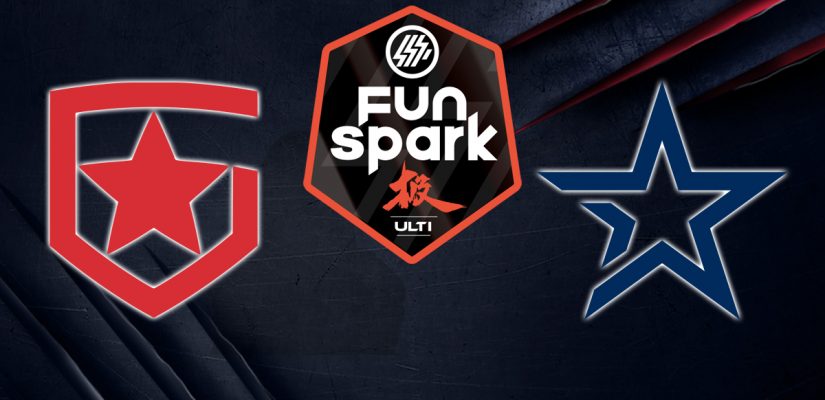 Ahhh, Funspark ULTI has started! It's the first CSGO event in 2022, but I'm sure you already knew that. Gambit vs. Complexity betting pick is the first of its kind this year, so make sure you grab a hot beverage and try to soak in all the info provided in this piece!
Gambit vs. Complexity Odds
For starters, here are the CSGO odds for this matchup:
Disclaimer – odds are subject to change

Gambit are the heavy favorites here, which is a straightforward fact seeing as they've been one of the most dominant sides last year. They're going up against a newly formed Complexity roster based on Extra Salt's lineup.
In fact, this pick was supposed to be Gambit vs. Extra Salt, but a last minute deal which happened yesterday saw Complexity acquire ES' lineup and combining it with Grim and Junior. On paper, this lineup looks solid, but they had virtually no time to practice and they're bound to be improvising here.
Gambit vs. Complexity Betting Predictions
Let's go straight to the action and see if there's any money to be won here!
Complexity Betting Preview
Current Roster
JT (IGL)
FaNg
floppy
Grim
Junior
As mentioned earlier, Complexity acquired Extra Salt yesterday and combined them with ex-Liquid Grim and ex-FURIA Junior. On paper, the current COL squad looks legit. But, they'll have synchronization issues for sure… and going up against a well-oiled machine like Gambit means they're not going to have a good time.
We basically don't know anything about their map pool now. Heck, we don't even know which positions they'll play… nothing… nada! This match is a first for them, a first for Gambit, and sure as heck first for us.

But, knowing the individual talents onboard, there's one thing I can say with plenty of certainty – Complexity won't hold back. Grim and Junior will want to prove themselves right off the bat and that's going to make them dangerous.
Mind you, I'm not giving COL the advantage here, but when it comes to value, their spread might be the only worthwhile option for us here!
Gambit Betting Preview
Current Roster
HObbit
interz
nafany (IGL)
sh1ro
Ax1Le
Gambit needs no further introduction! They've had a superb season last year, finishing off on a strong note and ending up second on HLTV's standings, just behind NaVi. They're packing quite the firepower across all fronts. They're consistent, they have lots of fragging talents, and they're capable of clutching it like no one else.
Sh1ro and Ax1Le are the primary danger-men here. If Complexity fail to stop them early, they're going to be in a whole world of hurt. Capable across numerous maps, Gambit truly are a force to be reckoned with.

There's no point arguing in the fact Gambit are the certain winners here. The only thing up for debate is whether or not they'll lose a map against a brand-new Complexity roster. Sure, the Extra Salt trio have some history, but Grim and Junior are brand-new players and, without any sort of proper training, they'll have to improvise here.
Wrapping Things Up
There's no doubt Gambit has the upper hand here. Not only are they by far the better team but their opponents will play their first-ever competitive match tomorrow. It's a proper mismatch, not just on paper, so it's no wonder CSGO bookmakers offer such low odds on Gambit match-winner and -1.5 spread.
But, given the fact Complexity have a solid roster that has absolutely no pressure on their shoulders, I reckon they'll be able to take one map away from Gambit. They're going to lose, no doubt about that, but there's a lot of value in Complexity +1.5 which is what we're going with for our Gambit vs. Complexity betting pick:
Gambit vs. Complexity Betting Predictions:
Odds are courtesy of BetOnline. Check out our BetOnline review here.
That's it for our first CSGO pick of 2022. You know us – there will be lot more to come in the coming days/weeks so make sure you stay tuned!