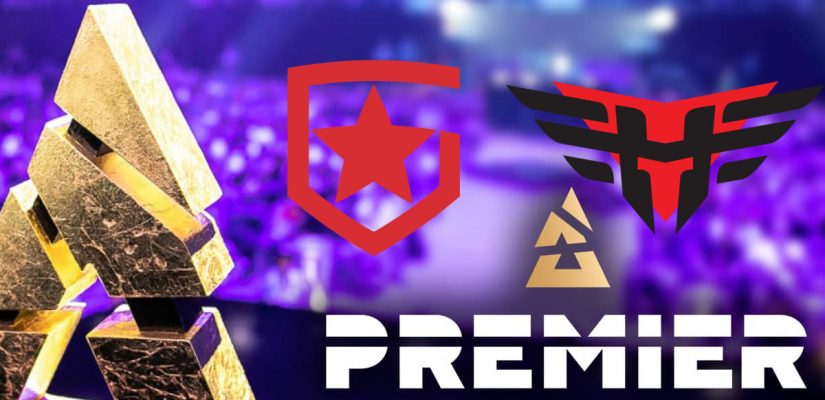 Gambit and Heroic will meet in the upper bracket quarter-final. The winner of this match will advance straight forward into the second elimination round, and the loser will be knocked down to the lower bracket. Nonetheless, these types of matches still have great betting value for us! Gambit and Heroic clashed three times in 2021 and every time we saw them go full-length map-wise. This will be one of those hard to predict matches, but that's why we're here!
Who will be the 2021 BLAST Premier World Final champion?#BLASTWorldFinal pic.twitter.com/7aFNmDMsUY

— BLAST Premier World Final IN LESS THAN 24 HOURS ? (@BLASTPremier) December 13, 2021
Gambit vs. Heroic Odds
For starters, here are the CSGO odds for this matchup:
Disclaimer – odds are subject to change

Gambit vs. Heroic Betting Predictions
The underdogs for this game are Heroic. They have had three losses in the last three games they've played and are maybe coming in for a fourth. On the other side, we have the Russian powerhouse Gambit, whose form is on point. Will the Danes be able to get their heads in the game, or will they just be a stepping stone for Gambit. Let's analyze and get deep into this match so we can find out for ourselves!
Gambit Betting Preview
Current Roster
nafany (IGL)
sh1ro
sh1ro
Ax1Le
Hobbit
Gambit are here to start a legacy. With Hobbit as the experience of the team surrounded by the young raw talent they surely are a tough opponent. Overpass and Ancient are the best map pics for Gambit, but as we've seen Heroic also thrive on Overpass. If we see them come head to head on that map we ill be in for a show.
No doubt Gambit are already cooking up new strats that will throw off their Danish opponents.

However, the Russians might go for the second option and play Ancient as their map pick because Heroic historically didn't show results on that map. This season these two teams met three times. Twice Gambit was victorious and Heroic once.
With that in mind, I believe with a hundred percent certainty that Gambit will analyze the match they've lost and find all their flaws against Heroic. Gambit vs. Heroic betting on most sites has Gambit as the favorite, but Heroic shouldn't be underestimated. They are the 5th ranked team in the world after all, right after Gambit.
Heroic Betting Preview
Current Roster
cadiaN (IGL)
b0RUP
TeSeS
refrezh
sjuush
We have seen the decline in the play of Heroic. They lack new strategies and team freshness, but with the scale of this tournament now would be the time to get their head back into the game and show the world what they can do.
Will cadiaN be at the top of his game like we saw at the EPL grand final? The man is a clutch machine, no doubt, but will that be enough to stop Gambit. They will also be playing with b0rup who replaced stavn because of personal reasons. The fall in Heroic's game is apparent in their last three games, but we know what they can do. This team has been in the EPL grand final after all. I sure believe they will get their mojo back because they can't mess up now.
We will probably be seeing a Dust 2 ban from Heroic since they don't play that map at all.

That means Gambit could just ban Overpass and pick Ancient. Also, one of the maps we could see is Inferno, and we all remember that comeback Heroic did to Gambit in April that resulted in overtime and a Heroic win!
Wrapping Things Up
Now that we have all our info down and ready, we can hand out some final thoughts!
Gambit vs. Heroic Betting Predictions:
Odds are courtesy of BetOnline. Check out our BetOnline review here.
This is going to be a great watch tomorrow for every e sports fan out there. I personally think Gambit have this in the bag. With the roster changes on Heroic and the fall in their game I have no doubt in my mind Gambit will stay composed and move on to find Navi or Team Liquid in the next stage.
That would be all for today, boys and girls! Remember, this is just the beginning of our BLAST Premier World Final betting picks. More are to come in the next couple of days, as the bracket goes into its final stages.
As always, thanks for reading the whole piece, and best of luck on your betting voyage!