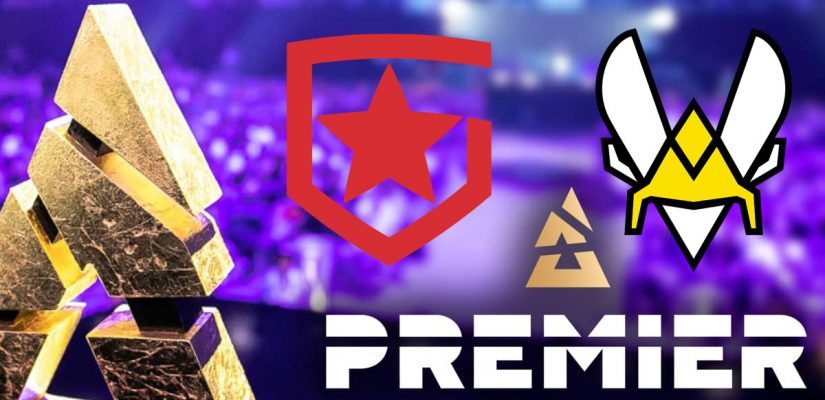 The upper bracket finals of the last big CSGO tournament this year is bound to be a fantastic match-up. The Russian titans that are Gambit will face of against the French force Vitality. The loser of this match will be knocked down to the lower bracket final, but of course both teams will be looking to secure their place in the grand final today. It sure wasn't easy to come this far, although it might've looked simple for one of these teams.
#BLASTWorldFinal UB Final vs Team Vitality tomorrow at 16:30 CET ?

It might be our last opportunity to overcome this line-up and we are going to do our best not to miss it ?#GambitCSGO pic.twitter.com/UFLH3HWa01

— Gambit Esports #BLASTWorldFinal (@GambitEsports) December 17, 2021
Gambit vs. Vitality Odds
For starters, here are the CSGO odds for this matchup:
Disclaimer – odds are subject to change

Gambit vs. Vitality Betting Predictions
Gambit vs. Vitality betting odds are quite in favor of the French team, as they should be. Vitality have won the last 5 matches they've played with the two matches in this tournament being two and oh wins against Astralis and G2. When you see a team playing in that kind of form you have to know what you're coming up against. Nevertheless, Gambit still are the fourth best-ranked team in the world and if anyone can take Vitality down it's them!
Gambit Betting Preview
Current Roster
nafany (IGL)
sh1ro
sh1ro
Ax1Le
Hobbit
Gambit is a team who prepare and overcome. They don't get nervous no matter who their opponent is. We saw that statement to be proven after they've bested Liquid in a two-one victory that finished on Overpass. The game was not close at all. They swept the floor with Liquid on that final map and doing so sent a statement to Vitality saying: " we are here to win."
Nafany's in game leading was impeccable, but they did some funny and unusual plays. The mistakes Gambit did as a team maybe did make it unnoticed, but they can't afford to do literally any mistakes against Vitality. Gambit's favorite picks still remain Overpass and Ancient which Vitality avoids and hasn't played that much lately.
Since Vitality can't ban both maps we will hundred percent be seeing one of them, my guess is Overpass. In the recent games, Gambit showed talent but also their inconsistency. They did almost fell victim to Heroic's comeback after all. Vitality won't give them any chances. This French team is currently in the best form in the world and it seems like no one can stop them. Gambit sure will be tested in this match!
Vitality Betting Preview
Current Roster
apEX (IGL)
Kyojin
ZywOo
misutaaa
shox
Vitality are undoubtedly the favorite going into this match. The form of the whole team is something for the record books, but especially in the star player ZywOo. The French prodigy said on an interview after Vitality's last match when he was asked on what the secret was on beating Gambit: " we will just play our game."
This sure has worked so far for ZywOo and his team.

When we look at the last three times these two clashed, we can see Vitality haven't lost a single time against Gambit. Maybe they have some sort of secret formula or maybe they literally are just playing their game. Nonetheless, they are definitely feeling confident coming into this one. Dust 2 and Vertigo are the maps Vitality picks the most and feels comfortable on, but they also perform well on Mirage and Nuke.
With these maps on the table and Gambit having only one ban, Vitality might just pick Nuke or Dust 2 since Gambit struggle on both those maps. The seemingly unstoppable team is quite possibly on their way to becoming the BLAST Premier World Final Champions.
Wrapping Things Up
If you're ready we can head into the conclusion for this Gambit vs. Vitality betting prediction!
Gambit vs. Vitality Betting Predictions:
Odds are courtesy of BetOnline. Check out our BetOnline review here.
Vitality still haven't lost a single map in this tournament and when someone is in that kind of form you have to acknowledge it. My Gambit vs. Vitality betting prediction has to go to the win of apEX and his team. The confidence and power they show is outstanding and they even might be the ones to win it all!
And there you have it, boys and girls! Our Gambit vs. Vitality betting predictions are all wrapped up. May the best team win… as long as that team is Vitality!