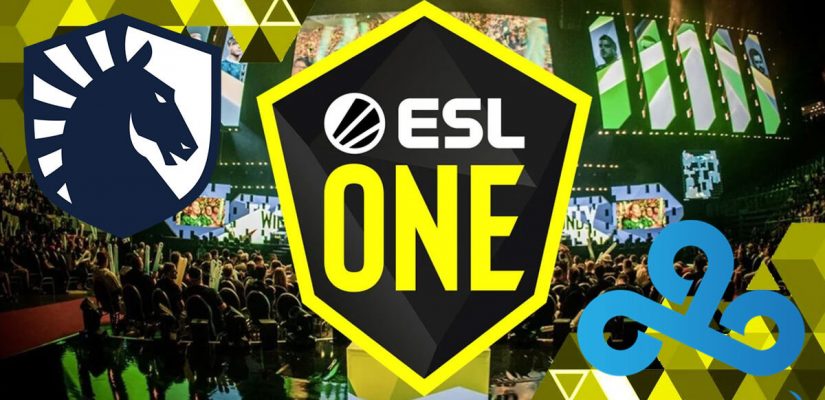 Another day, another losing ESL One Cologne bet. It's just not our event… Now that I think about it, this ever was all but straightforward. It packed surprises on all fronts, making CS:GO betting enthusiasts fear their next bet. But, we won't let that phase us! We're continuing our mission with the final group stage match of the American event. Our Liquid vs. Cloud9 predictions are here, hopefully, to turn a new page and kickstart a winning streak!
Liquid vs. Cloud9 Predictions
As always, we'll start our Liquid vs. Cloud9 predictions with a few general paragraphs on both sides.
What's there to say about Cloud9?
Well, honestly, they didn't show us much, really. They lost the opening match against Team Liquid but did win a map against the boys in blue. C9 won against triumph to clinch the decider round, but Grimless Triumph isn't that big of a challenge anymore.
As for Team Liquid, I have to admit I was surprised with that winners' round loss against Evil Geniuses… especially after seeing Grim's debut on DreamHack Open Summer. Worst of all (for Liquid), EG won 2:0 and both maps were pretty heavily in their favor. It was a surprising match, to say the least…
These two already played a head to head match on this event. It was in the opening round and Liquid won with 2:1 on the scoreboard.
C9 took the lead with an overtime thriller on Overpass, but Liquid took control of things in the remaining two maps. Our Liquid vs. Cloud9 predictions will definitely take the opening round into consideration before cementing the picks. But, it's best if we start off with the recent results and build our way forward.
Recent Results
Cloud9 had several bright (if we can call them that way) spots thus far in 2020. They placed fourth on Flashpoint S1 and had two solid outings on ESL One: Road to Rio and DreamHack Masters Spring. Nothing to write home about – semifinal eliminations are becoming the best of what fans can expect from this C9 roster… assuming we're talking about top-tier events in the region. God knows how they'd stand against some of Europe's finest… Hint – I don't think they'd fare quite well.
As for Liquid, their 2020 has been one big mishap.
Sure, they did win ESL Pro League S11 NA, and had several solid campaigns, but people expect so much more from them. They're supposed to be the end all be all of NA CS:GO, so it's safe to say they're underperforming. Grim could be their savior, though! The in-form ex-Triumph star seems to be settling in just fine. After a stellar debut on DreamHack Open Summer, he had a solid match against Cloud9, but was utterly smashed against EG, just like the rest of his team. One thing is for sure – Team Liquid needs to win this event, and the next step is dealing with tenacious Cloud9.
How to Bet on ESL One Cologne
Before moving any further with our Liquid vs. Cloud9 predictions, let's drop some useful advice both beginners and experienced bettors will find useful.
The biggest advice we can give is the following – don't chase your losses!
That might seem like gibberish to people who are just starting out, so allow me to elaborate real fast. Chasing losses is a common term that describes bettors splurging through all of their savings just to break even after suffering a few losses. Don't do it – it's the worst thing you can do when betting on esports or any other sports out there, for that matter.
Also, never underestimate the power of proper research. Basically, never underestimate the things we're currently doing for our Liquid vs. Cloud9 predictions. We're talking stuff like map pool stats, recent form, individual qualities, transfer talk, team news and similar. All those factors can greatly affect a matchup, which is why you should never take them for granted. Sometimes, proper research can lead you towards a high-value wager, and that's where the big money is at!
With all that in mind, let's move on with our Liquid vs. Cloud9 picks and see how map pool stats align!
Map Pool Stats
Last time out, Cloud9 and Liquid played Overpass, Vertigo, and Nuke. C9 managed to win their map pick (Overpass), but as I've already mentioned earlier, it was after a hard-fought overtime struggle. Then, Liquid outclassed them on both Vertigo and Nuke.
Truth be told, both Nuke and Vertigo were always going in Liquid's favor.
Even if C9 plays things differently maps-wise, I still think Liquid will come out on top… despite the fact Grim is still not 100% synced up with the rest of the team. Their map pool is much more diverse, which is why all risk-takers reading this should opt for Liquid correct score 2:0 if the match-winner odds aren't good enough for you.
Individual Player Qualities
That's about it as far as the map pool stats of our Liquid vs. Cloud0 predictions go. Next up, we'll talk a bit about individual player qualities and form, before wrapping everything up with some concrete picks!
Obviously, Team Liquid takes this section too! I mean, was it ever in question?
The likes of Twistzz, NAF, and eliGE, despite not being in the best of forms, are still a class above everything C9 has to offer… at least for the moment. And I'm not even exaggerating – the old C9 base that's now playing for Gen.G could've traded blows with Liquid in this department, at least in terms of experience and raw talent. The new roster, not a chance in this world!
You can call it fanboying, you can call it whatever you'd like, but it won't make the truth any less obvious – Liquid has a great set of players; once Grim settles in, the region will get its old #1 team back!
Liquid vs. Cloud9 Predictions
-500 on Liquid to win isn't the greatest value, I know. If you're against betting on such low wagers (have you considered going for an accumulator?), you can always add some extra spices. For instance, you can go with Liquid correct score 2:1 or something along those lines.