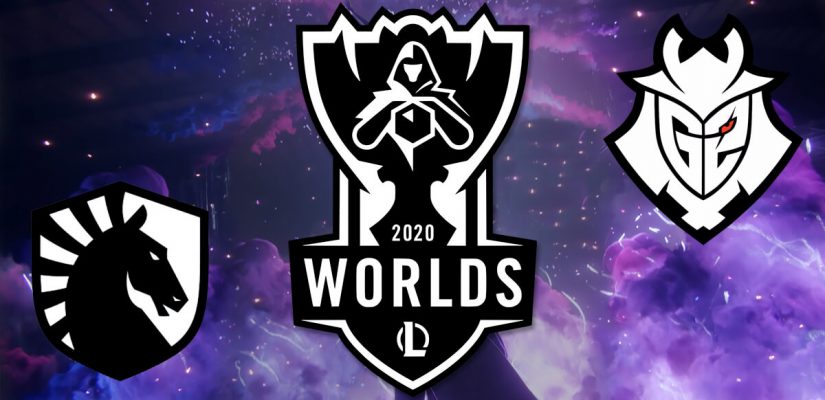 The group stage of 2020 LoL Worlds is underway! The biggest esports spectacle is in full flow, and it already showcased a plethora of action. A couple of surprises too, mind you! League of Legends World Championship is the event in LoL's competitive calendar, so it's not surprising to see teams step up for the occasion right off the bat.
Today, we'll be taking a closer look at group A. As the title suggests, Liquid vs. G2 predictions is our focal point here. Which of the two teams are ready for a proper clash? Can G2 remain at the top of the group and avenge their first-leg defeat against Jensen and the boys?
That all and more await in the remainder of our Liquid vs. G2 predictions. First, though, let's talk about the bookies!
Where to Bet on LoL Worlds | Best LoL Betting Sites
Esports betting sites are everywhere! A simple Google search for the term best esports betting sites and you'll get your answer. But, the top result might be an ad coming from a shady website. If you want to make sure you're getting your information from legit sources, click on the above-featured term and we'll take you to our in-depth guide.
Unfortunately, you won't find that many betting options for these best of one group stage matchups. Even though LoL Worlds is a massive event, one of the biggest ones in the world, bookies aren't comfortable with LoL specials on bo1s. It's as simple as that.
Worry not, though, I'm sure we'll get our fair share of variety once the knockout stages kick-off. That's when we'll get the full array of LoL betting opportunities that we'd come to expect from such a big event.
Liquid vs. G2 Predictions
Let's start off our Liquid vs. G2 predictions with some cold hard facts:
Liquid is 1-2 and is at the bottom of the table
G2 is 2-1 and is at the top of the table
If G2 wins, they'll be one win away from the playoffs
If Liquid loses, they're practically out of the equation
Tactical Prowess
Which of these two teams will have a tactical advantage coming into this match? Well, the obvious answer would be Team Liquid seeing as they've won the first leg. However, my money's on G2 here – they should have enough time to analyze what went wrong and come back with a different strategy. One more aggressive; one that won't give Liquid the advantage right from the kickoff. And I'm not even talking about those notorious level 1 plays here… I'm talking about early game advantage in general.
G2 was all over the place in the first leg. True, Jensen and Tactical played a near-perfect match, but Perkz and Caps just weren't there. Jankos did his best to push the odds in his team's way, but it wasn't enough against Broxah's Graves. Let's face it, G2 just wasn't up to the task.
G2 and losing matches against play-in teams – is that a better love story than Twilight?
Jokes aside – let's move on with our Liquid vs. G2 predictions and try to come up with an informed pick!
Could We See a Rerun?
This is what everyone keeps talking about! Can Liquid surprise G2 once again? Does Liquid's win even qualify as a surprise seeing as they've already defeated them in the first leg? Well, yeah… Team Liquid's triumph over G2 might help them with their morale. And it's a much-needed boost, really. Especially after losing to Machi and Suning. Emphasis on Machi…
Still, I doubt we're going to see many similarities between this and the first leg contest between these two teams.
Wrapping Things Up
This has all the makings of a cracker! Two teams in desperate need for a win, but coming from different angles. G2 needs a win against Team Liquid to get some leeway ahead of the last two group stage matches against Suning and Machi. Liquid needs a win to stay alive in the event, hoping for more upsets in the two remaining rounds.
Considering all that, here are my Liquid vs. G2 predictions:
I know -334 is not great! I know Team Liquid has the upset potential needed to take down a team of G2's caliber. However, now that Perkz and the boys know how Liquid will set their game plan up, I'm confident in their ability to counter it. With a better team composition, more aggressive laning phase, and a couple of early kills on Perkz, G2 should cruise to a win and practically cement their spot in the playoffs.
Odds are courtesy of Betway. You can check out our Betway review here. And for users in the United States check out Bovada for odds.