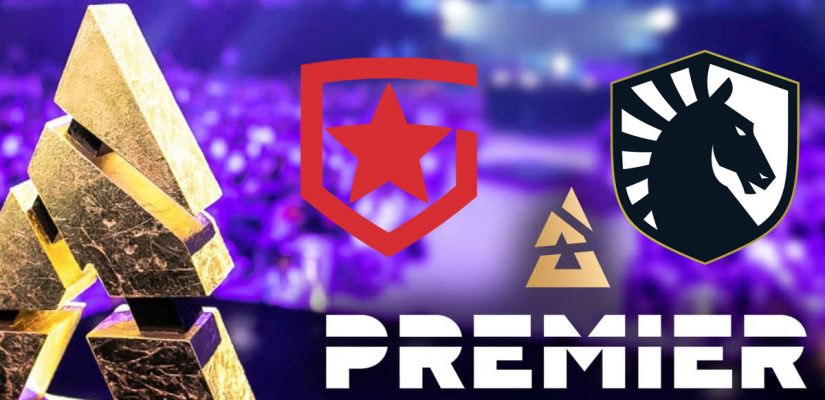 The first day of the final CSGO event of 2021 is behind us. The action was superb, to say the least, with Gambit and Liquid taking important steps in the right direction. If you've followed our CSGO picks, you ought to be a very happy pup right about now. Not only did we get the heavy favorite bet on Gambit at -294, but Liquid +1.5 at +151 too. The latter could've brought in a lot bigger return, but it was just too risky. Still, we're entering the second day with two and oh, meaning you better keep your eyes peeled for our Liquid vs. Gambit betting picks!
The bracket is updated ?#BLASTWorldFinal pic.twitter.com/fDDUdZoa0I

— DAY 2 SOON? (@BLASTPremier) December 14, 2021

Can Team Liquid snatch another win from the heavy underdog position? Well, that's the question we're here to find the answer for.
Let's roll!
Liquid vs. Gambit Odds
For starters, here are the CSGO odds for this matchup:
Disclaimer – odds are subject to change

Liquid and Gambit played just one h2h match this year. It happened back in early September on ESL Pro League Season 14. Gambit took the win, but it was not as straightforward as they might've imagined. Liquid stood their ground and only lost 2:1 following overtime on Vertigo.
Liquid vs. Gambit Betting Predictions
Even though Team Liquid are the clear underdogs here, they've shown us yesterday that they are okay playing in such matches. Despite not exactly having the strongest team clutch-wise, they were able to outsmart NaVi and pull of one of their biggest wins this season. Of course, there's still a long way ahead of them… they need two more wins to reach the grand finals and contest for a title that'd mean so much to them.
Liquid Betting Preview
Current Roster
FalleN (IGL)
Grim
Stewie2K
NAF
EliGE
How on Earth did Liquid beat Gambit? Well, that's a question many who haven't read our Liquid vs. Gambit picks ought to be asking themselves right now. It's simple – it's not even that surprising, to be honest. Liquid was always going to take at least one map off Gambit. Just look at their previous h2h's. Even the match Liquid had lost, they stood their ground and gave Gambit a proper run for their money.
NAF And EliGE are, mind you, the only two Liquid members who are safe for the next season – everyone else could be seeing the exit door following the end of this event.
This is the last event of the current Liquid roster, and it's no wonder they want to go out with a bang. Beating NaVi is just a part of their campaign – they will want to build on this win and go all the way. But, another strong CIS side is on the other side of the server and things might not be all that straightforward!
Here's why:
Gambit Betting Preview
Current Roster
nafany (IGL)
Ax1Le
interz
sh1ro
Hobbit
Gambit have been the second-best CIS, and often the second-best in general, CSGO team for quite a while. Thanks to the meteoric rise of sh1ro and A1xLe (among others), this Gambit team is outright scary to play against. Their map pool is superb, their ability to counter their opponents' players too – you never know what sort of tactics they'll deploy, but their strats keep being on point time and time again.
Even though Ax1Le struggled in the opener, Heroic didn't stand a chance against the CIS powerhouse. Of course, the Danes played with b0RUP instead of stavn, and that proved to be one of if not the deciding factors in their opening-round defeat.
Gambit's nafany and sh1ro displayed a superb performance, and now their teammates expect more of the same coming into this one. If they can overcome the only NA team on this event, Gambit will be just one step away from the grand finals… which begs the question – which way will our Liquid vs. Gambit betting predictions go?
Wrapping Things Up
Are we going to see another close match? Well, looking back at both teams' openers, they suggest a similar story here.
Liquid vs. Gambit Betting Predictions:
Odds are courtesy of BetOnline. Check out our BetOnline review here.
Total maps under 2.5 is at -167, which makes no sense considering both team's recent performances. I expect a close match, one that's bound to go the extra length. That said, at +105, betting on over 2.5 maps is the logical choice here.