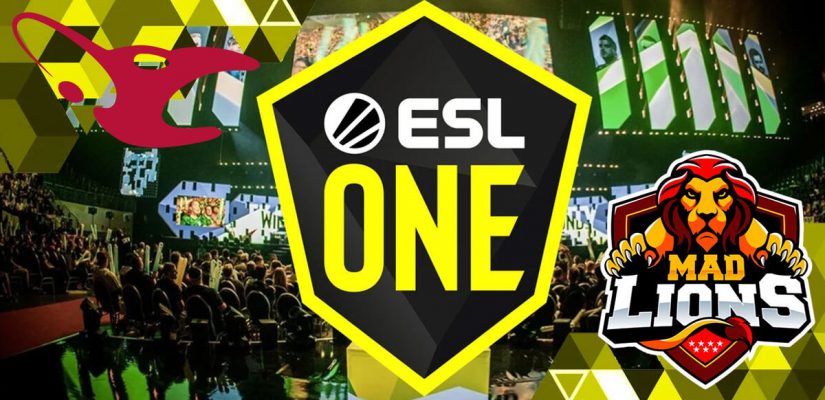 One of these two teams isn't going to be in the playoffs – Mousesports vs. MAD Lions is the decider match that'll see one of them out of the event. Which team is going to face elimination in roughly 20 hours? Well, that's exactly what our Mousesports vs. MAD Lions predictions are here to find out!
If you're interested in our predictions, then you must be interested in esports betting.
It's only logical, right?
I mean, you wouldn't be alone – tens of thousands of esports betting enthusiasts are active during ESL One Cologne betting campaign. It's one of the biggest online events this year, and it plays an important role, far more important than DreamHack Open Summer because all the top-tier teams are performing across all four regions. Obviously, NA and EU are the biggest events and feature all the top teams out there.
As for this particular matchup, we're talking about the European event here; group A decider match, to be more precise. Betting demand is high not just because of the match's importance but because of the sheer value that can be extracted from this one…
Let's take a closer look!
Mousesports vs. MAD Lions Predictions
Both of these teams lost their opening rounds – Mousesports lost against NaVi and MAD Lions lost against Complexity. If we're going to judge by the quality of the opposition and the overall performance, I guess we can label Mousesports as the better team here. But, our Mousesports vs. MAD Lions predictions will take a lot more stats into consideration, not just the opening round performance.
The series ends 0-2 to @Complexity after double OT on Nuke. Our next game will be on Friday at 15:00 CEST. #ESLOne #goMAD pic.twitter.com/RkxO5jS9FO

— MAD Lions CS:GO English (@MADLions_CSEN) August 19, 2020
Interested in betting on this match but not sure where to start? Check out our CS:GO betting guide!
Recent Results
Let's start with the most recent results alongside the opening match performance. For Mousesports, we don't have any nice things to say, really. Their last proper event happened in April – a runner-up spot on ESL Pro League S11 EU. Their only title in 2020 was on ICE Challenge 2020, and that wasn't even a major event.
MAD Lions actually have a pretty big event to boast with.
As some of you may recall, MAD Lions won the inaugural season of Flashpoint after beating MIBR in the grand finals. That was their biggest feat yet, but I reckon they'll have to wait quite a bit before their next major title. Why is that so? Well, let's just say that they lost their best player. Such information is of crucial importance for our Mousesports vs. MAD Lions predictions, which is why we'll address it in more detail later on. Now, let's focus on the next section – head to head matches.
Head to Head Matches
As you'd expect, Mousesports is the better side in terms of head to head matches. One of the most popular CS:GO teams in Europe has double the wins of MAD Lions in head to head matches.
The last encounter went in favor of the Danes, though… but that was with Bubzkji still in the starting roster of the Danish side. Without him, I doubt they'll be able to repeat that.
There, I've said it – Mousesports vs. MAD Lions predictions are likely to go in the favor of Woxic and the boys!
Map Pool Info
Believe it or not, MAD Lions actually has a better map pool than Mousesports even though they don't have an above 50% win rate on any of the currently playable maps. That's only because Mousesports played only four maps on a somewhat regular basis, and let's just say they weren't even remotely successful.
For instance, their win ratio on Dust 2 across the last seven maps (in the last three months) amounts to 0%!
Yep, not a single win! So yeah, considering all that, I guess it's safe to call MAD Lions the winners in this department!
Individual Prowess
Individually, Mousesports is the better side here… and it's not because of Bubzkji left for Astralis. Even if the up-and-coming Danish prospect was still playing for MAD Lions, I reckon the individual qualities would still favor Mousesports.
Mousesports vs. MAD Lions Predictions
It's a bit risky, this one. If you're not a fan of high-risk high-reward kind of wagers, you might want to take this one down a notch. You can go for something like Mousesports match-winner or total maps over 2.5 instead.
Personally, I reckon the correct score yields the greatest value here.
MAD Lions should take one map just because their map pool is slightly superior to that of Mousesports. But, since MAD Lions don't have Bubzkji anymore, I reckon they'll lack the firepower to defeat Mousesports in the decider round… assuming Mousesports take their initial map pick.