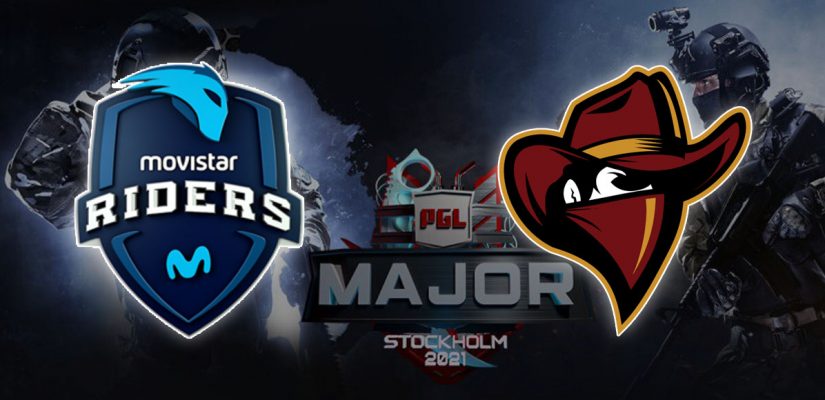 This is it, ladies and gentlemen! The opening day of the 2021 PGL Major is here! There are several interesting clashes for us to explore and bet on, so let's start with the first one. Yep, the remainder of this piece is all about Movistar Riders vs. Renegades betting predictions. If you're looking for that sort of info, keep on reading!
Movistar Riders turned anxiety into joy to make history for Spain https://t.co/26Z0QWAny9

— HLTVorg (@HLTVorg) October 25, 2021

Other interesting matches include Virtus.pro vs. paiN, Faze Clan v. Spirit, and Astralis vs. CPFH, among many others. You can check out our paiN vs. Virtus.pro betting predictions if you love betting on high-value underdogs!
Back to the topic at hand, though – let's check out the odds then closely inspect both sets of players!
Riders vs. Renegades Odds
Here are the odds for this CSGO matchup:
Disclaimer – odds are subject to change
Obviously, Movistar Riders are the odds-on favorites here. They might be a tier-B team by many standards, but they're coming into the Major following fantastic displays on IEM XVI Fall. Displays that ended up with a surprising qualification for the Major, come to think of it.
Riders vs. Renegades Betting Predictions
Now that they're here, they'll want to transition their form and reach the second stage. It won't be easy, but their opening-round opponents shouldn't cause them too many issues. If they play like they had on IEM XVI Fall, Movistar Riders should win this one.
But, at -192, is this the right choice for our Riders vs. Renegades betting predictions? Let's find out!
Riders Betting Preview
First up, Movistar Riders. Dare I say they were the nicest surprise of the European IEM XVI Fall. Against all odds, the Spaniards rose up for the occasion and finished off with a bang! SunPayus and the boys defeated the likes of Complexity, CPHF, and G2 to get to the Major. You can rest assured they'll now fancy their chances no matter who they're playing against.
The above-mentioned 22-year-old has been of crucial importance for Movistar. His fragging abilities and solid consistency were an important part of their IEM XVI Fall run. If he can keep this up in the Major, especially against a solid Aussie roster, he'll be set for greatness.
In terms of the map pool, Movistar Riders have better stats on Ancient and Overpass. Renegades' stats, though they're kind of bloated, suggest superiority on Mirage, Inferno, and Nuke. But, we have to take into account the differences in opposition quality.
Renegades Betting Preview
Next up, Renegades! The Australian team made a roster alteration shortly after the StarLadder Major. Things didn't really work out for them so they brought on Hatz shortly after the revamp. Things improved as they went on to climb to the top of the Oceania region and assert dominance all year long. But, their form dropped in January this year, prompting yet another alteration – AliStair, who proved to be the key player in their Major qualifications.
Results-wise, Renegades finished first on RMR Oceania after winning the IEM XVI Fall Oceania. Even though their Liquipedia results page suggests they suffered a heartbreak on ESEA S38, they actually had to forfeit because of moving to EU for the Major.
Their last outing on an international event, however, didn't go too well. Renegades did reach the group stage of IEM XVI Cologne, but failed to defeat NaVi and FURIA there. But, more recently, they were really good… though it's been nothing but tier-B Oceania teams which doesn't mean much, especially when we consider the types of teams Movistar Riders had to defeat on IEM XVI Fall EU to reach the Major.
Wrapping Things Up
With that in mind, we just have to go with Movistar Riders to win this one. That's the only viable option, really. Here's the breakdown:
Riders vs. Renegades Betting Predictions:
Odds are courtesy of BetOnline. Check out our BetOnline review here.
We're all done with our Riders vs. Renegades betting predictions!
Until next time,
May the odds be in your favor!