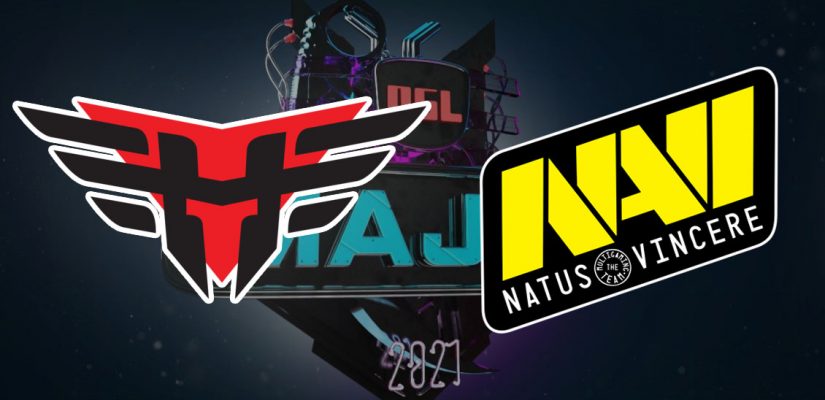 The New Legends Stage is here, boys and girls! And although we're getting wild reports about coaches not being allowed to cheer for their players, which has been met with fans' disapproval, the show must go on! The opening day is almost here, featuring eight matches in the first round, as well as additional eight in the second (low/high) round.
As the title suggests, we are here for NaVi vs. Heroic betting predictions. This match is scheduled for 1.30 PM CEST and ought to possess a ton of value since it features two of the world's finest teams at such an early stage of the event.
Let's get right into it!
NaVi vs. Heroic Odds
Here are the odds for this CSGO matchup:
Disclaimer – odds are subject to change

Sportsbooks, obviously, favor Natus Vincere. The CIS side are the best team in the world right now, and have been that for quite a while. Nothing surprising, though, especially considering the fact they have the world's best player S1mple in their ranks.
But, is NaVi moneyline the best option for our NJaVi vs. Heroic betting predictions? Let's find out!
NaVi vs. Heroic Betting Predictions
No reason to beat around the bushes here, let's jump straight into the mix:
NaVi Betting Preview
Current Roster
Boombl4 (IGL)
s1mple
electronic
Perfecto
b1t
B1ad3 (coach)
S1mple is obviously the biggest threat here! The marvelous Ukrainian CSGO deity has his eyes set on the grand prize here. The elusive Major title might not be that elusive anymore, seeing as his team is finally considered as the number one favorite.
Last time out, NaVi was stopped by NRG (now EG) in the quarterfinals.

This time around, they're packing an even greater punch roster-wise and should be able to endure everything and anything weaker teams throw at them.
Mind you, though, Heroic aren't among the weaker teams, which might slightly complicate this whole ordeal. But, then again, knowing what fantastic form NaVI are in, there's only one winner in this one!
Heroic Betting Preview
Current Roster
stavn
cadiaN (IGL)
TeSeS
refrezh
sjuush
Xizt (coach)
Heroic had more trouble in the New Challengers Stage than most of us had predicted before the kickoff. We all had them as a 3:0 team, but they ended up losing 2:1 to CPHF in what was perhaps the biggest surprise of the second day.
But, Heroic didn't take too much time to get back up on their feet. Despite losing to Entropiq and endangering their spot on the Legends Stage, they reconsolidated and regrouped for a 2:0 win against Movistar Riders.
? @heroicgg ⬆️LEGENDS STAGE?

? @stavnCS
? @caspercadiaN
? @Tesescsgo
? @refrezhCS
? @SjuushCSGO

❌ @Movistar_Riders are going home

⏭️Next: @BIGCLANgg vs. @mousesports #PGLMAJOR pic.twitter.com/M6CgGOIHtN

— PGL (@pglesports) October 29, 2021

But, two losses against arguably weaker team have left a sour taste in Heroic's mouth. They haven't been at the level we expect them to be at, which could be a major issue going forward… especially now that they're set to play against the most difficult opponent they could've gotten.
Even though Heroic have a talented, teamwork-oriented team, they've faced NaVi twice this year and lost on both occasions. I honestly think we'll see more of the same tomorrow. Heroic are good, but they're not good enough to beat NaVi!
Wrapping Things Up
With everything stated above taken into consideration, let's take a closer look at optimal value line and wrap up our NaVi vs. Heroic betting predictions!
NaVi vs. Heroic Betting Predictions:
Odds are courtesy of BetOnline. Check out our BetOnline review here.
Even though the NaVi match winner, on its own, offers fair value, we have to go with them to cover their rounds spread. That's right, round spread – not maps spread. Remember, this is a bo1! What does this matter for our NaVi vs. Heroic betting pick? It's simple – if NaVi win with four or more rounds to spare (f.e. 16:12 or more), you've won the bet.
Fingers crossed S1mple gets off to the right foot tomorrow, since we'll need his fragging contributions for this bet to come through.