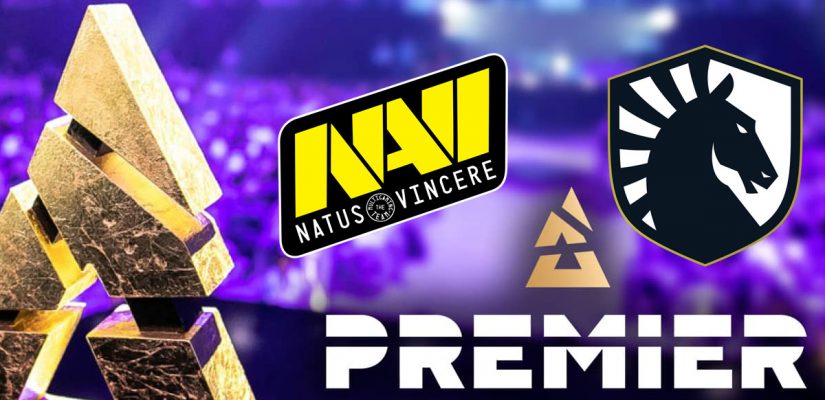 NaVi vs. Liquid betting lines have been available for a few days already. Real money CSGO bookmakers are known for being first to cover opening-round matches of bigger events… especially events as big as this one. With BLAST Premier World Final 2021 starting in roughly 24 hours, the entire CSGO esports scene is at the edge of its seat. The final tournament of the year; it's bound to create a positive chaos for everyone involved, despite some teams not deploying all five of their starters.
The road to victory ?#BLASTWorldFinal pic.twitter.com/P97WTOogFQ

— BLAST Premier World Final tomorrow ? (@BLASTPremier) December 13, 2021

When it comes to Team Liquid and Natus Vincere, they won't be holding back. Both will feature their first-team starters. NaVi will be looking to finish the year off on a high note, rounding off their best season yet. Liquid, on the other hand, will try their best to save the last bits and pieces of their dignity. It won't be easy, though, especially since more than half of their roster will see the exit door next week, making motivation a big issue going forward.
NaVi vs. Liquid Odds
For starters, here are the CSGO odds for this matchup:
Disclaimer – odds are subject to change

Yep, these sure are crazy moneylines… not just for NaVi, but on both ends. Liquid really are in big trouble. I know NaVi is the best team in the world right now, but seeing Liquid at +620 is rather crazy, no matter who's on the other end.
NaVi vs. Liquid Betting Predictions
NaVi are currently on a ten-match winning streak. Liquid, on the other hand, have lost three in their last five. Head-to-head clashes, believe it or not, go in favor of Liquid. They played three matches this year, and all three of them were in the first two months. Two went in Liquid's favor, but NaVi took by far the most important win on the last installment of BLAST Premier Global Finals.
But, these head-to-head clashes don't mean a lot coming into this one. Even though both teams are quite similar in terms of rosters, form is a big part of the equation and it's what makes or breaks matchups. NaVi, playing their best CSGO ever, are the clear favorites here – Liquid needs a miracle to push the PGL Major winners into the lower bracket.
Can they make it happen?

NaVi Betting Preview
Current Roster
Boombl4 (IGL)
electronic
S1mple
Perfecto
B1t
There's no need to talk much about Natus Vincere. They are the end all be all of professional CSGO at the moment. They've won a total of nine big events this year, including the $1 million Intel Grand Slam Season 3. They are, without a doubt, the best team in the world right now.
As I've said numerous times already, S1mple is not the only reason why NaVi are playing so well this year.

Yes, he is the most important piece of NaVi's puzzle, but he's been exactly that for a few years now. What's different this year is the fact that the rest of the team is pulling up their fair share of weight too. B1t's arrival finalized a superb roster, one that's bound to keep providing exceptional results next year… unless G2 finally comes to their senses and starts building around their Balkan connection. But, that's a story for another time.
Liquid Betting Preview
Current Roster
FalleN (IGL)
EliGE
NAF
Grim
Stewie2K
What's there to be said about Team Liquid? Well, perhaps we should start off by saying this is the last event they're going to play with their current roster. Only EliGE and NAF are safe from the ban hammer; everyone else is expected to see the exit door shortly after the end of this event. This could be a slight issue motivation-wise, especially now that there are rumors circulating about Liquid reaching a deal with oSee.
Form-wise, Liquid haven't been the best lately. They played poorly on all but three events this season – that tells you a lot about the current state of affairs in their roster. This is basically their last dance, and I for one think they'll come into it with two left feet.
But, things don't necessarily have to be that bleak for former NA champions. They have a relatively deep map pool and I can see them doing something on Overpass or even even Mirage, even though NaVi haven't exactly been poor on those maps either.
Wrapping Things Up
We're ready to wrap this thing up! There's still plenty of time to place your bets so please don't rush through our final NaVi vs. Liquid betting picks. Thoroughly read our elaboration before investing your money on either end of the server!
NaVi vs. Liquid Betting Predictions:
Odds are courtesy of BetOnline. Check out our BetOnline review here.
Liquid +1.5 at +151 is by far the best value bet you can place here. They're known for making NaVi sweat, and I for one think they will do exactly that tomorrow. They're probably going to lose the decider, but they're definitely going to win their map pick and make the opening-round slightly more complicated for S1mple and the boys.