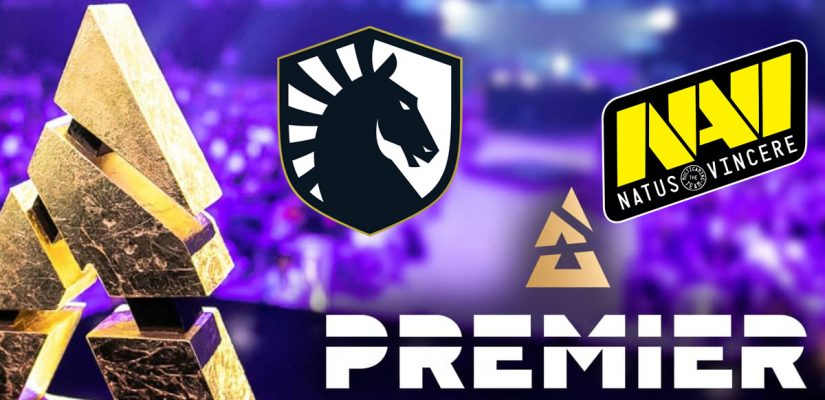 After winning 2-1 against G2, NaVi found themselves looking in the eyes of none other than Team Liquid. They were the ones to knock NaVi down in the lower bracket in the first place. Winning 2-1 and going on to fight Gambit where they got knocked down as well. The winner of this match will go on to the lower bracket final, while the loser will go home. There sure is a lot of pressure for both teams on this match, but one of them will indeed rise victorious!
This is kinda exciting. Isn't it???? ?#BLASTWorldFinal pic.twitter.com/SAw6F3kjbs

— 4 TEAMS LEFT ? (@BLASTPremier) December 17, 2021
NaVi vs. Liquid Odds
For starters, here are the CSGO odds for this matchup:
Disclaimer – odds are subject to change

NaVi vs. Liquid Betting Predictions
When it comes to Navi vs. Liquid betting ods it's quite clear NaVi are the favorite despite their recent loss to Liquid. NaVi was dominating the lower bracket ever since. The only map they've lost was Inferno vs. G2, but that map went to overtime and NaVi did put up a good fight.
We all know what s1mple can do when he's feeling himself, but will that be the case on match day. Of course not forgetting the likes of electronic and Perfecto who also find their way in the spotlight sometimes. Liquid might have a tough task on their hands, because NaVi wants revenge.
NaVi Betting Preview
Current Roster
Boombl4 (IGL)
s1mple
electronic
Perfecto
b1t
NaVi still are the number one ranked team in the world. Before this tournament NaVi had won 10 matches in a row and were in great form as a whole. Their win streak was brought down by none other then Liquid. NaVi got pushed down to the lower brackets where they've slowly got their mojo back in a couple of matches.
They have one of the best if not the best player in the world, s1mple. He has shown his raw talent once again in the lower bracket. Maybe that's not the bracket he and his team diserves to be, but they still can make their way back up to the final. The team sinergy and solo play was looking on point in the match against G2. They just have to hope they can carry that play style in this upcoming match. No doubt NaVi will be looking for revenge against Team Liquid.
The way they've played you can see how much they want this win and move on forward, if not for anything than for pride.

NaVi have a good win rate on most of the maps with the highest being on Nuke. If Nuke gets banned we will most likely see Mirage or Dust 2 getting picked by NaVi.
Liquid Betting Preview
Current Roster
FalleN (IGL)
EliGE
NAF
Stewie2k
Grim
NaVi vs. Liquid betting will be on fire like it was a couple of days before when Liquid shut down NaVi for the first time. Stewie2k said after an interview that they are here just to have fun, trash talk and make this match entertaining. That's because they have absolutely no pressure since this is their last tournament together.
That type of play style has worked for them somewhat in this series.

They did beat the best ranked team in the world after all, and soon after they won against Astralis who are also a team in decline, but still not someone you take lightly. FalleN's in game leading and EliGE's master class plays with Stewie2k's and NAF's free and relaxed trash talking play style just could be the end of NaVi on this tournament.
They have nothing to lose and everything to win. It's their time to shine and they can fell it. Even if they lose this match, they will make it go full lenght and they will make it entertaining to watch. We should also mention that Liquid's mostly picked maps are Vertigo and Overpass and that doesn't go in the favour of NaVi.
Wrapping Things Up
Now, if you've read everything you need to know, we can get right into the NaVi vs. Liquid betting picks!
NaVi vs. Liquid Betting Predictions:
Odds are courtesy of BetOnline. Check out our BetOnline review here.
Yes, I belive Liquid will repeat what they have did a few days prior. NaVi are nervous and they don't know what to expect from an unpredictable opponent that has nothing to lose and basically has no fear. If Liquid did it once by just playing their game and doing what they do best then I sure belive they can do it again. Either way when you see +356 on Liquid to win, that's always a good bet to take.
Yep, with those words, I'm afraid our NaVi vs. Liquid betting predictions have come to an end. It's going to be a good match, this one, and I just can't wait to see the action unfold.

As for your future BLAST Premier World Final betting picks, make sure you keep checking out our esports picks section because we're going to continue covering every single match in Copenhagen's BLAST Studio!