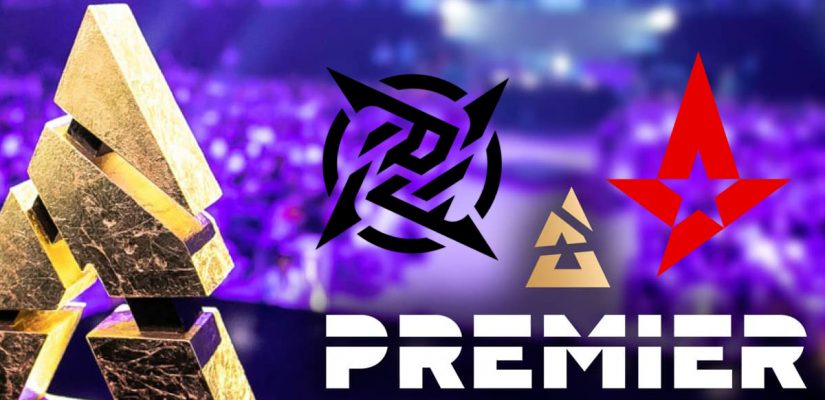 We're approaching the third day of BLAST Premier World Final! One team is already out of the competition and, surprisingly enough, it's not Team Liquid. Heroic were first to see the exit door earlier today, having suffered 2:0 losses to Gambit and NaVi. As for today's piece, we're here for NiP vs. Astralis betting tips. Why should you listen to what we have to say? Well, we're currently three from four – a good track record for the opening-round, and you can bet we're only going to keep building on it as time goes on.
Day 2 is in the past, and we are now only 7 teams left in the BLAST Premier World Final ?

Tomorrow we will say goodbye to one more – but who will it be? #BLASTWorldFinal pic.twitter.com/s60ouXv3BR

— Gearing up for World Finals Day 3? (@BLASTPremier) December 15, 2021
NiP vs. Astralis Odds
For starters, here are the CSGO odds for this matchup:
Disclaimer – odds are subject to change

The odds for NiP vs. Astralis betting lines have never been any tighter. Yes, NiP are the slightest of favorites, but considering Astralis' solid form, the bookies didn't really had it in them to opt for a bigger difference here. Still, that gives us a lot of room to breathe on both ends, though it does slightly complicate the spreads.
NiP vs. Astralis Betting Predictions
This is the fourth time NiP and Astralis meet since device's transfer to the Swedish team. However, device played only in the first two matches, one of which went to NiP and the other to Astralis. The third clash, on IEM XVI Winter, went to Astralis, but NiP had phzy instead of device, which was a mitigating circumstance for the Great Danes.
The same goes for this one – NiP are deploying phzy once again, with device taking a well-deserved rest. But, the question now becomes: can NiP punish Astralis without their star player, and should they really be considered as the favorites against them, especially after such a strong performance last time out?
Well, read the remainder of our NiP vs. Astralis betting predictions and you might just find out!

NiP Betting Preview
Current Roster
hampus (IGL)
Plopski
REZ
phzy
es3tag
Seemingly against all odds, Liquid took NaVi down in the opener following exceptional wins on Overpass and Inferno. I said seemingly because we predicted the result in our early BLAST Premier World Final betting picks. It was the biggest upset of the event thus far… and now we could be looking at another!
However, if you're a fan of NiP, you'll be happy to know the map pool does favor the Swedes… but only ever so slightly. The neck-and-neck maps are Ancient, Nuke, and Mirage, with NiP having tangible advantage on Overpass and Inferno.
As for Astralis, their supremacy on Dust 2 ought to come into the limelight, especially if NiP decide to go through the banning phase with Vertigo, as usual.
NiP have a strong core, there's no doubt in that. However, device's absence is noticeable, especially in the fragging departure as phzy struggled with potent G2 defenses. He did finish with formidable 53 kills, but that's nothing compared to es3tag's 63 or NiKo's 82.
Astralis don't have G2's fragging potential, but are bound to deploy superior counter plays. Astralis were and still are masters of utility. If NiP fail to contain them in that department, it's going to be game over for them.
Astralis Betting Preview
Current Roster
gla1ve (IGL)
k0nfig
Lucky
Xyp9x
Let's be real here – we all expected more from Astralis in the opening round of the event. Vitality swept them away, winning two easy maps and giving away just ten rounds in the process. Astralis suffered on both Nuke and Mirage, winning mere eight rounds in both first halves combined.
But, that loss goes down to Vitality's superb gameplay more than Astralis' lackluster performance. Don't get me wrong, the Great Danes bottled that one, no point denying that… but even if they did play their best game, I doubt they'd come out on top against blazing Vitality.
The two newcomers, blameF and k0nfig, were by far the best players on Astralis' roster. However, the rest of the pack just wasn't there to help them out. Gla1ve, their IGL, finished them atch with just eleven kills, scoring 0.31 HLTV 2.0 rating. That's one of (if not the) the lowest ratings ever, which just goes to show you how ruthless Vitality were in this one.
But, Astralis won't give up just yet! They're going to bounce right back and provide an enjoyable match against NiP… a match they might as well win and eliminate one of their fiercest Scandinavian rivals!

Wrapping Things Up
Here are our picks:
NiP vs. Astralis Betting Predictions:
Odds are courtesy of BetOnline. Check out our BetOnline review here.
Astralis are the slightest of underdogs here. And while they don't have a concrete map pool advantage, I believe in their ability to counter everything and anything NiP throws their way. Yes, NiP already beat Astralis without device. It happened less than two weeks ago. But, I doubt they'll be able to repeat that IEM XVI Winter win.
This time around, Astralis will emerge victorious and eliminated Ninjas in Pyjamas from the last big CSGO event of the year!