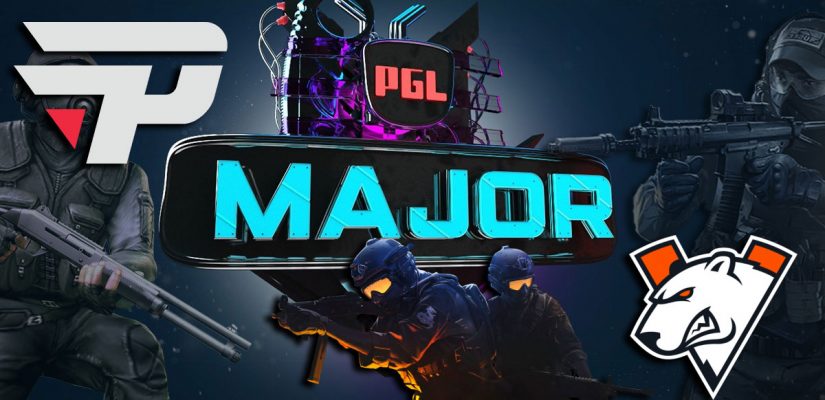 Yep, this is it! We're less than 24 hours away from the kickoff of the 2021 PGL Major in Stockholm and now is the right time to place our first bets! As the title suggests, we are going to be inspecting paiN vs. Virtus.pro betting predictions.
The clash is nicely poised with the CIS strongmen being labeled as the heavy favorites.
But, the Brazilians won't back down without a fight. Their fans have massive expectations and will fancy their team's chances in the opener.
?This is it. This is the tweet.

?Tomorrow is the first day of PGL Major Stockholm 2021

?Here is the schedule for the 1st Round. The 2nd Round will also be played tomorrow.

?4K https://t.co/WxSGI3lkVf
?A – https://t.co/0wzRaIlIio
?B – https://t.co/tcEeZIfV5G#PGLMAJOR pic.twitter.com/7icsShLd3J

— PGL (@pglesports) October 25, 2021

CSGO bookmakers heavily favor Virtus.pro. However, they believe it's going to be a rather tight contest. There's not that much value for Virtus.pro, though, that I can tell you right off the bat. But, considering this is a bo1, betting on the Brazilians to create an upset seems like a no-brainer! But, there are interesting over/under total rounds options as well.
paiN vs. Virtus.pro Odds
Here are the odds for this CSGO matchup:
Total Rounds Over 26.5:
+103
Total Rounds Under 26.5:
-133
Disclaimer – odds are subject to change
PaiN vs. Virtus.pro Betting Predictions
Unsurprisingly, this is the first-ever clash between paiN and Virtus.pro. paiN isn't a team you often see on international events. Virtus.pro, on the other hand, have been solid domestically and have two international titles to their tally this year.
They won Pinnacle Fall Series last month and cs_summit 7 back in late January.
As for paiN, the only top-tier international they competed on was DreamHack Masters Spring.
They finished the campaign with just one win, though they went to overtime against g2 in the bo1 opener. They are good on bo1s no matter who is on the other end of the server. That's something to think about for our paiN vs. Virtus.pro betting predictions, for sure!
paiN Betting Preview
What's there to be said about paiN?
Well, they're a Brazilian team whose core has been around for roughly two years now. Saffee is the only more recent arrival, having joined paiN in July last year. Their strengths, as many would easily guess, lies in their team cohesion. Brazilian teams are some of the fiercest ones out there; especially on the grandest of stages, which is exactly what we're looking at here.
Map-pool-wise, pain is statistically superior on Ancient, Nuke, and Dust 2. Also statistically, VP should be superior on Vertigo, Overpass, Mirage, and Inferno, though Mirage is paiN's permaban. But, statistics tend to trick people in certain scenarios… and this is certainly such a scenario.
The opposition quality is miles apart; Virtus.pro keep competing with Europe's finest whereas paiN battles with tier B American teams. Just something to think about going forward!
Virtus.pro Betting Preview
Even though they're showing plenty of promise, VP aren't in the best of form and that's a well-known fact! Just compare their recent results with the results of late 2020 and early 2021. Where do we start?
They won IEM XV New York CIS, Flashpoint Season 2, and cs_summit 7, as well as reached second spot on IEM XV World Champioship. In recent months, VP just wasn't good enough, especially when compared to the above-mentioned standards.
Remember, this roster (with AdreN instead of YEKINDAR) reached all the way to the grand finals of the last CSGO Major. It was way back in September 2019 in Berlin; against all odds AVANGAR reached the gran finals but ended up losing 2:0 with just eleven rounds on the scoreboard.
YEKINDAR is far more talented than AdreN. Plus, he brings a lot more fragging potential, he's young and is on the path of becoming a true leader. Under Jame's mentorship, the young Latvian prodigy will develop into the next big CIS superstar, you've heard it here first!
Wrapping Things Up
Here's the wrap-up:
PaiN vs. Virtus.pro Betting Predictions:
Odds are courtesy of BetOnline. Check out our BetOnline review here.
As stated earlier, Virtus.pro moneyline just isn't worth it. That, combined with the fact the complexity of this bo1 could make for both low and high-round match, means the only logical option here is paiN moneyline.
The Brazilians might not be the toughest contender, but we all know just how much upset potential Brazilian teams have on the Majors. The tradition might be a worthy bet here, so we just have to go with the flow!
Plus, this Tweet just hit the shelves and let's hope it turns out to be true!
STEAM JUST WENT DOWN AND THIS SHOWED UP ON THE MAJOR TAB? MAJOR SCRIPTED. pic.twitter.com/TRQm5WBuQR

— Haci (@DonHaci) October 25, 2021