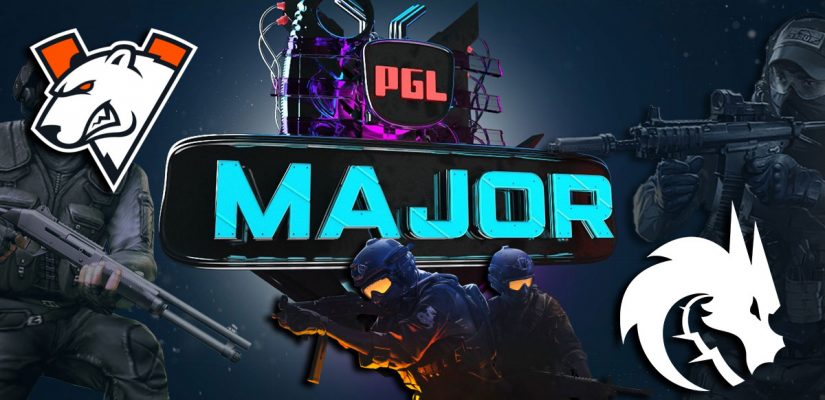 We're closing in on the third day of 2021 PGL Major in Stockholm. We've reached the fourth round of Challengers Stage matches with six exciting matches waiting for us tomorrow. Virtus.pro vs. Spirit is definitely the most exciting one. Two solid CIS contenders coming into an electric h2h which will decide who goes to the Legends Stage.
The losing team isn't out of the equation just yet.
There still the fifth round, but it's bound to hold tough competitors so winning this one ought to be an imperative on both ends of the server. Other interesting matches include Heroic vs. Entropiq, BIG vs. ENCE, and Astralis vs. PaiN.
Virtus.pro vs. Spirit Odds
Here are the odds for this CSGO matchup:
Disclaimer – odds are subject to change
Yep, Virtus.pro was always going to be the favorite in this matchup. These two teams go a long away, and looking at their previous matches will definitely give us fine insight into how this one is going to end.
Virtus.pro vs. Spirit Betting Predictions
These two met four times this year, three of which were in a span of just one month. All four matches were bo3 and only one of them finished with just two played maps. Score-wise, Virtus.pro is the more successful team with three wins. However, Team Spirit won the last encounter in late June on StarLadder CIS RMR.
Virtus.pro Betting Preview
Understandably, Virtus.pro are the favorites coming into this one. Real money CSGO gambling sites see them as the odds-on favorites, though they're being careful with Spirit too. There's value in this one, that's for sure! These tricky contests, especially when they're based on teams that know each other very well, are always packed with value!
Our next match will be tomorrow at 10:00 CEST vs @Team__Spirit! ?

Don't miss it in the morning ?#CSGO #PGLMajor #GOGOVP pic.twitter.com/HdzgeaG9dG

— Virtus.pro (@virtuspro) October 27, 2021

When talking about being packed with value, we can't forget about YEKIDNAR! The greatest CSGO talent played well in both VP's wins, though he was absent against Faze Clan. Despite very young, YEKINDAR won't let this Faze him. He'll jump right back up and help Jame and the company to reach the second stage.
Team spirit should be better on Dust 2, Nuke, and Ancient, but VP are superior on Inferno and Vertigo. Nuke and Vertigo are likely to be off limits and, with the rest of the maps statistically even, we're likely to see this one go the full length.
If we do end up going there, I'm inclined to give Virtus.pro the advantage just because they have much more experience playing on the highest level of competitive CSGO!
Spirit Betting Preview
Team Spirit find themselves in a good situation despite losing to Faze Clan in the opening round. After that little mishap, they got back up on their feat by beating GODSENT in the second round of the opening day. TYLOO was no match either – they outclassed the Chinese team with 16:3 on the scoreboard and pushed them into the elimination match against Movistar Riders.
All they need is one more win and they're through. Their key players thus far have been sdy and magixx, which is quite surprising considering we're used to seeing mir and degster do their thing. But, this could be even better for Team Spirit. You see, if mir and degster start budging, Spirit will be on a whole new level!
But, what are the chances of that happening against a team that knows them all too well? A team that has the experience of playing in the grand finals of Majors… I say their chances aren't too good. There will be too much pressure on their shoulders and, while I do think they'll clinch the Legends Stage in the fifth, they will lose to Virtus.pro tomorrow.
Wrapping Things Up
Here's the wrap-up:
Virtus.pro vs. Spirit Betting Predictions:
Odds are courtesy of BetOnline. Check out our BetOnline review here.
There you have it, boys and girls! We're going with Virtus.pro to win at -137. If you want a ballsier bet, feel free to go with correct score 2:1 in favor of Virtus.pro.
This one is bound to go the full length, but there's not a doubt in my mind that YEKINDAR and the boys will do their job tomorrow. At +242, the corret score wager is definitely worth your while.
That'd be all for our Virtus.pro vs. Spirit betting predictions, boys and girls. As always, thanks for reading – we hope to see you again soon!