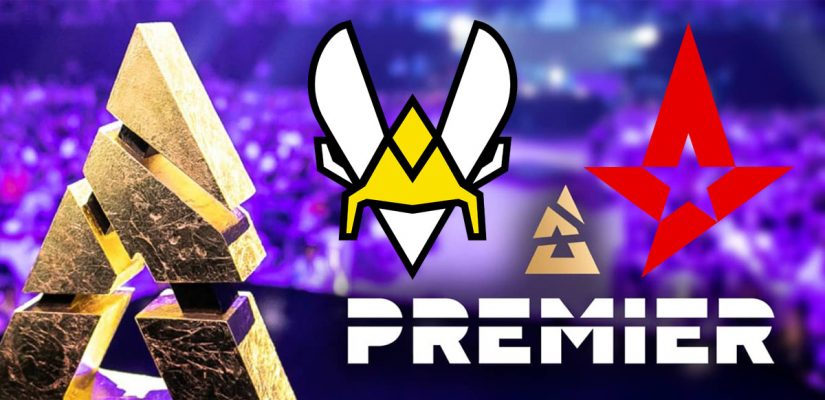 Roughly a day separates us from the first 2021 BLAST Premier World Final matches! Two are on display on the first day; two on the second. As the title suggests, we're here for Vitality vs. Astralis betting picks, and that match is schedled for the second day. It's going to be a good one, no doubt about it, with the Frenchmen standing proudly as the heavy favorites.
The road to victory ?#BLASTWorldFinal pic.twitter.com/P97WTOogFQ

— BLAST Premier World Final tomorrow ? (@BLASTPremier) December 13, 2021

But, can the new Astralis team mess their plans up or are we going to see a straightforward win for in-form ZywOo and the boys? Well, that's what we aim to find out!
Vitality vs. Astralis Odds
For starters, here are the CSGO odds for this matchup:
Disclaimer – odds are subject to change

I honestly fancy Vitality's moneyline here – that I can tell you right off the bat. Knowing just how well they played on IEM XVI Winter, I am rather surprised to see them at just -222 against a struggling Astralis team. But hey, perhaps CSGO bookies know something we don't… and that's exactly why you should never rush through your CSGO bets!
Vitality vs. Astralis Betting Predictions
First things first, let's go through the h2h matches! These two have played three times this November, with Vitality taking all three wins. But, they weren't as straightforward as one might expect. All three matches went to the deciding map, suggesting there might be more to Astralis than meets the eye. Plus, in those three matches, Astralis won on three different maps – Vertigo, Dust 2 and Nuke.
This also points out to another intense match that's likely to go the extra length.

Vitality Betting Preview
Current Roster
apEX (IGL)
ZywOo
shox
misutaaa
Kyojin
Let's kick things off with Vitality. They will definitely fancy their chances here, especially considering their recent successes, not just in terms of h2h clashes but successes in general. For those of you who don't know, Vitality have won IEM XVI Winter after stomping over NiP in the grand finals. While they did show weaknesses coming into the grand finals, they played a near perfect match they can be very porud of.
ZywOo was crowned as the event MVP, and what a grand finals performance that was. It was well worthy of the title, no doubt about it. But, we have to give credit to misutaaa and others too. They played like a team from start to finish and it really did show in the final score.
If ZywOo and the boys can give us a similar performance here, they will cruise to a win against Astrlais. So, does that settle our Vitality vs. Astralis betting picks then? Well, let's not get ahead of ourselves. As you've seen earlier, the h2h clashes suggest a tight encounter so we need to take a closer look at Astralis too!
Astralis Betting Preview
Current Roster
gla1ve (IGL)
Xyp9x
Lucky
k0nfig
BlameF
Astralis' new roster wasn't really that good on IEM XVI Winter. They got eliminated by Team Liquid, for crying out loud. The org bid their farewells to dupreeh, Magisk and zonic (coach) because of their contracts' expirations and were quick to replace them with blameF, K0nfig, and ave (their new coach).
Their IEM XVI Winter performance is the perfect reason as to why. They played poorly, plain and simple. And, while I do believe this roster has potential to be good, it won't come this soon. You can expect this Astrlais roster to show their true image near the end of the first 2022 quarter. Take everything before that with a pinch of salt.
As for this parituclar match, their map pool stats suggest the same exact thing as their previous head-to-heads. This is going to be tight – I wouldn't bet on either team if I were you!
Wrapping Things Up
I guess that about covers it all. Let's transition in to th actual Vitality vs. Astralis betting predictions!
Vitality vs. Astralis Betting Predictions:
Odds are courtesy of BetOnline. Check out our BetOnline review here.
As mentioned earlier, these two teams played three head-to-head clashes last month; all three finished in Vitality's favor, and all three finished with 2:1 on the scoreboard. While both these facts matter for our Vitality vs. Astralis betting predictions, the latter bears much more importance.
Why?
Well, it's because Astralis still have plenty of upset potential. Plus, Vitality are known to choke in early stages of big events. This could go either way, really… but one thing is certain – it won't finish with just two maps on the scoreboard!