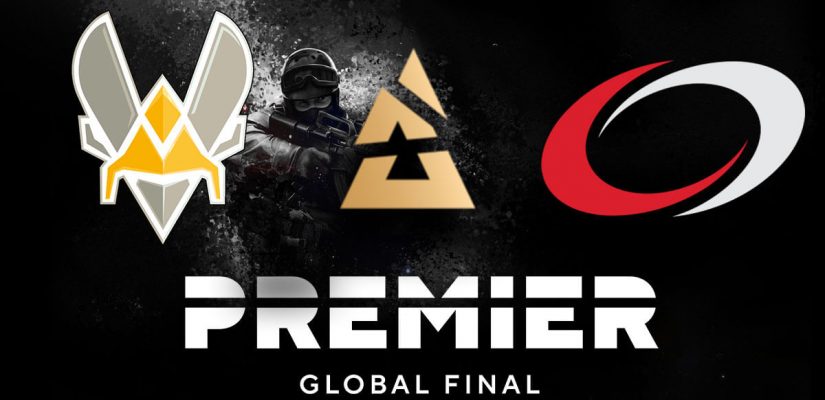 As most of you know by now, the BLAST Premier Global Final, one of the biggest CSGO events this year, starts next Tuesday. The $1 million end to the 2020 BLAST Premier circuit has four matches to showcase in its opening round. One of them is Vitality vs. Complexity, and that's the match we're going to focus on today!
Eight top-tier teams from all around the world will be hoping to snatch the biggest share of the $1 million dollar prize pool. More precisely, $600,000 grand prize.
Here's the list of all eight participants that have their eyes set on the money:
Astralis
Evil Geniuses
Vitality
Complexity
Natus Vincere
G2 Esports
Team Liquid
FURIA
But, this is not one of our event previews. If you're looking for that kind of a deal, you must check out our handy BLAST Premier Global Final betting guide. This piece is all about Vitality vs. Complexity predictions; just that match, nothing more and nothing less. Let's roll!
Vitality vs. Complexity Predictions
Vitality vs. Complexity predictions aren't running late. Remember, this is the bottom part of the bracket; the section that starts on the second day of the event. The winner of this match goes up against the winner of NaVi vs. Liquid. Are we going to see EU or NA upper bracket semis, or perhaps a mix of the two?
Let's try to find out at least one half of the equation!
Expectations
Well, Vitality and Complexity are coming into this match with different expectations. Complexity is hoping for a mediocre display, something they can build upon for the remainder of the season. And, quite honestly, that's what everyone expects of them too.
However, things are much more complicated for the Frenchmen.
Vitality, on the other hand, will want to impress with nothing but the title. They had a terrible 2020 as far as grand final displays are concerned; they will be looking to improve things this year, that's for sure!
Form
Needless to say, this is the first notable event in 2021. These two haven't played a single competitive match since late December. These two did play a bunch of head-to-head contests late last year. Heck, they've played on the final event of 2020. If we were going to base our Vitality vs. Complexity predictions on h2h stats, the French team would've been our pick.
But, games don't always pan out in the same exact fashion. In other words, we're here for a value hunt, and I reckon we have an excellent contender here. How come? Well, Complexity will be looking for a proper scalp right off the bat.
And everything is perfectly set up for them to keep pushing onward in the upper bracket. Jks is in good form, BlameF too – JUGi is set to replace poizon who isn't available due to medical issues. The NA side has plenty of hot Danish talent in their starting roster now, and that could be the key driving factor if they are to win against ZywOo and the boys.
Map Pool Stats
Map pool stats aren't that important this early in the season. Remember, neither of these teams hasn't had proper competitive action in roughly a month. And while they do have statistical discrepancies across the map pool, it doesn't bear that much importance for our Vitality vs. Complexity predictions.
How many sleeps 'til the CSGO squad's back? pic.twitter.com/bbrTbIGToR

— Team Vitality ? (@TeamVitality) January 15, 2021
For what it's worth, Vitality should be superior on Inferno and Overpass, while Complexity will feel more at home on Mirage and Nuke, though their form on the latter hasn't been the greatest in late 2020. But, take all that with a pinch of salt because, once again, these two haven't played a single competitive match since mid-December.
Individual Stats
Obviously, the French team gets the win in this department. Not many players can beat ZywOo as far as individual dominance goes. Jks is an important asset in Complexity's roster, but it's nowhere near as important as the French superstar.
BlameF shouldn't be taken for granted either, but the French magician still takes the win singlehandedly!
But, I'm still not convinced Vitality will open their 2021 season with a win. CSGO bookmakers are underestimating this Complexity team. I see plenty of value in this one, which is why our Vitality vs. Complexity predictions are as follows:
Vitality vs. Complexity Betting Predictions
Yep, we're going with a rather risky bet here. At +375, this is by far the biggest value you'll find in the four opening matches of the upcoming BLAST Premier Global Final. It's not a safe bet by any means, but there's a good probability of Complexity creating the biggest opening-round upset here. I know Vitality's h2h stats against Complexity are outright superb, which is why I can't stress this enough – we're talking about a high-risk wager here.
The NA side is a lean, mean, killing machine; a team built around potent individuals who are waiting for their big breakthrough. JKS ought to be the key player in this one. What about ZywOo; what about the best player in the world? Well, he can't win every match all on his own, right?
I'm not saying he's going to perform poorly; I just don't think his individual brilliance will be enough to push his team through to the next upper bracket round. If that really does happen; if these Vitality vs. Complexity predictions turn out to be true, we'll get a hefty return!